My first month-ish of attempting to officially blog has come to a close and to keep myself accountable I thought it would be a good idea to post a blog update.  Let's jump right in!
I registered my domain and bought a hosting package through BlueHost on January 4th.  I will consider that the official launch, even tho it took me a while to get the foundation of the blog in place.  I'm still getting different pieces in place but to have a hard date in mind we will consider January 4th the go live date. I began this blog with zero followers and page views.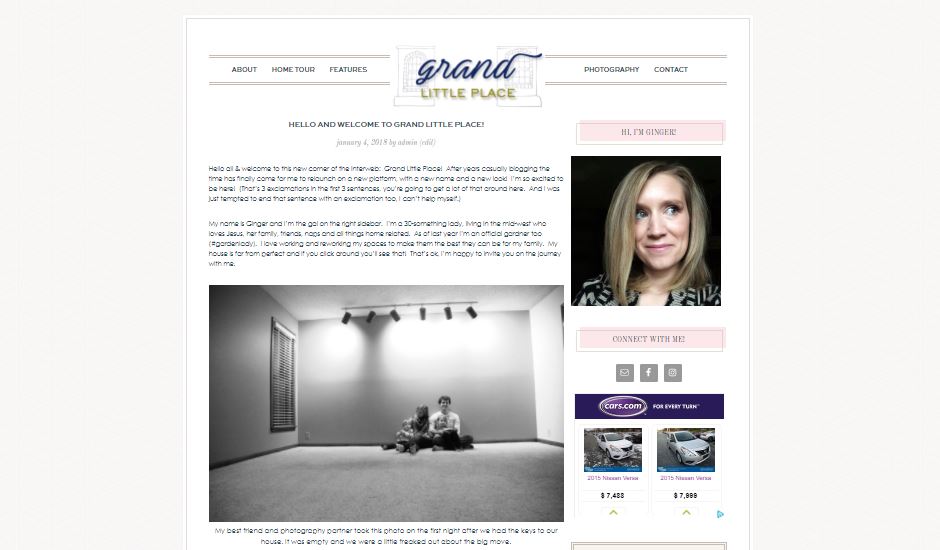 Several months ago Sarah and I purchased the Building a Framework blogging ebook from Abby Lawson at Just a Girl and Her Blog.  This book has been invaluable to me as I've began getting everything in place.  I can't recommend it enough to anyone who wants to get started in blogging.  (This is not an affiliate link, this book is just really good and I want to recommend.)   It is so great to have a resource that walks you through so many of the initial steps and set up.  Additionally I find that it is a living, evolving resource as I am moving forward.  It has worksheets that I have recorded so many things on that I find myself constantly referencing it.  If you're looking for something to walk you through blogging click here to check this book out.
The same day that I registered with my hosting company and bought the domain I also secured the social media handles I wanted on Instagram and Facebook.  I chose to create a new account on Instagram instead of converting my personal account.  I did this because I had personal photos of my kids on my account that I didn't want to delete and I wanted to be able to maintain a private account that was separate from what I shared with the public.  Tho this did mean I started with zero followers I didn't feel like it was that big of a deal since I didn't have a massive Instagram following on my private account since I was pretty restrictive on my following there.
I set up my mail chimp account on January 8th.  I had (have) very little knowledge about email lists, subscribers and how to manage that.  Abby says in her book that not growing her email list is among her top level regrets so I went ahead and got that in place.  I am working on a free download that I can try and use to get people to sign up for my email list.  I'm dorkily excited about what I'm working on and hope that a lot of people find it useful.  I hope to have this finished and sent out to a few of my inner circle for revisions in the next few weeks.  Though I'd like to have it published here on the blog this month I'd rather make sure that it's good content before I make it live.  For that reason the free guide book may not be added to the blog until March.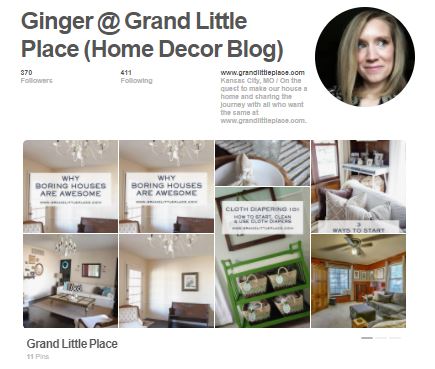 I am feeling a little overwhelmed by Pinterest.  Everyone in blogging communities swear by Pinterest as a traffic driver (which I believe), but it feels a little overwhelming to me to figure out.  Unlike on Instagram and Pinterest I decided to go ahead and use my existing account.  I swapped it to a business account so I could have access to the analytics.  I signed up for a free trial of Board Booster on January 15th that ran for 10 days.  It took me about 4 days to be able and sit down to figure out how it worked due to sick kiddos at home that week.  I need to dig into the anaylitics and see if it provided any traffic.  If it didn't provide a big bump I'm not sure that it means I won't try it again though.  With the blog being so new and having such little content it felt like I didn't have a lot to add to the boards.
Financially I would love if I could make any money from this blog.  Blogging really has been on my heart for a long time so truthfully just doing it feels like a success to me.  But if I could make money too?  WINNING.  I went ahead and applied to the Google Ad Sense program.  Google says that most people get approved within 1 day – I didn't.  EEK.  I just got approved this morning – HALLELUJAH! So I'm looking forward to adding a few – unobtrusive – ads to the site soon.  I have also been able to be added to the Amazon Affiliates and Shop Style programs – both of which I think will be a great fit for me.  To be honest one of the reasons that I was hesitant to start blogging was because for several years Amazon didn't allow Missouri bloggers to affliate with them because of tax laws.  I was thrilled to see that the rules had recently been changed.  I haven't made any money on the blog yet (and don't expect to for a long time) but it feels good to have these things in motion, even if I still have a lot to learn about them.
Let's talk expenses.  Currently I have paid $27 to Just a Girl and Her Blog for her Building a Framework Ebook.  This actually feels like a steal when I think of all the information that is in there.  (Again, click here to grab your copy.)  My only regret is that I didn't enroll in the full course instead of just buying the book.  The only other expense I have this month was Blue Host.  I ended up with a great deal for my hosting package.  For three years of hosting and my domain registration it was $95.40.  This was a one time, new user special so when I renew it will obviously go up.  I hope to be able to recoup this $100 cost this year, but we'll see.
Ok, so let's dig into the blog stats so far with 28 days of data:
Pageviews:  167
Email Subscribers:  9, Currently all people I know! To sign up fill out the form on the right hand column 😉
Pinterest Followers:  369

Most of these followers are inherited from my personal account. Digging into my Pinterest analytics and don't see where it says the exact number of followers I've gained.  I know I have had people add me because I've seen the notifications, I'm just not sure exactly how many.  I don't know enough about Pinterest at this point to understand most of the data I'm ready but I see all the charts going up – so I think that's good!  LOL 🙂

Facebook Page Likes:  41

I haven't advertised the blog FB page on my personal account or really done anything with it.  I don't plan on making Facebook a huge priority at the moment so I'm very pleased that anyone has decided to follow me there 🙂

Instagram Followers:  154

Ok I am pretty excited about this number!  I started this account with zero followers and am already up to 154.  That feels like great progress (that I can tangibly see).  I'm 100% sure that I'm not fully harnessing the full power of Instagram but that's fine!  I feel like I am 'meeting' people and starting to see some regular activity from a few different followers.  It's a very easy platform to engage on which I love.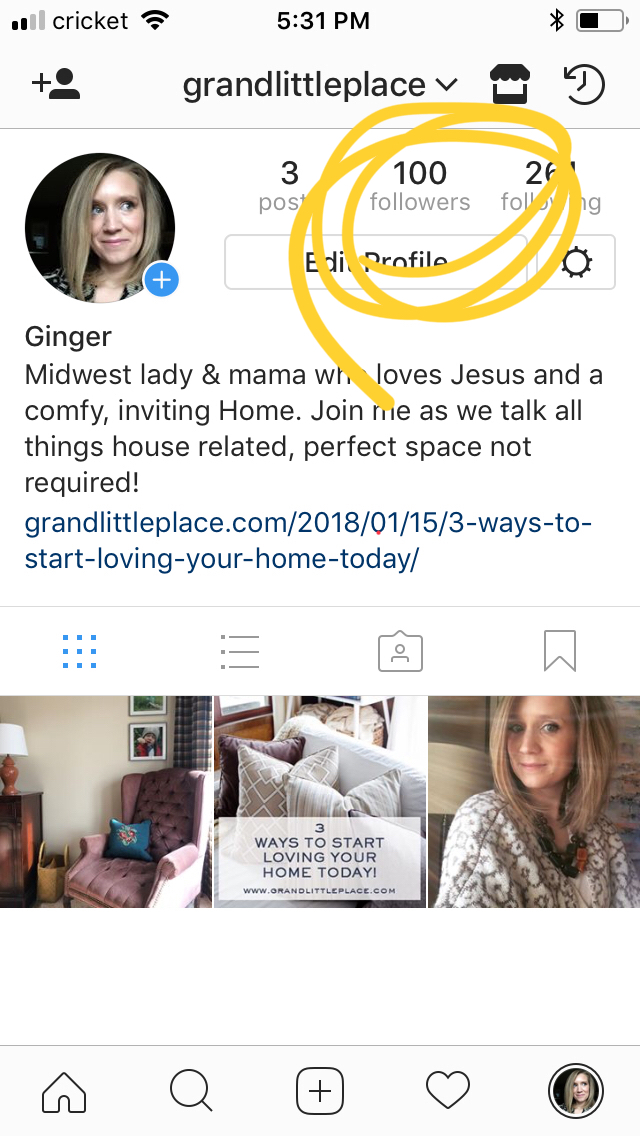 Blog Posts:  7

My most popular blog post this month was 3 Ways To Start Loving Your Home Today.  This was a personal post to me because these are things I have done that have helped me.  The guide book I'm working on is based on this blog so I can't wait to get it finished!
Sooooooo, that's what I've been up to this month!  What have you guys been working on – as a resolution or otherwise?  Have you made any progress so far?