(This post may contain affiliate links.  If you shop from one of these links it helps support this blog.  Products do not cost more when you shop through an affiliate link.  To read all of this blogs disclosures and policies click here.)
Personally I think that any home that is lucky enough to have two living spaces is a real luxury.  I love having rooms that don't have to revolve around a TV, which is ironic since today I'm posting photos of our last home's Entertainment Room (aka Movie Room).  Before we had kids Chris was really into film and when we bought our first house he hoped for a space just for movie watching.  Luckily for us our house ended up having 2 'bonus' spaces, one of which was this third living space.  (It also could have been used as an office, study, den or with the addition of a closet technically could have been another bedroom.)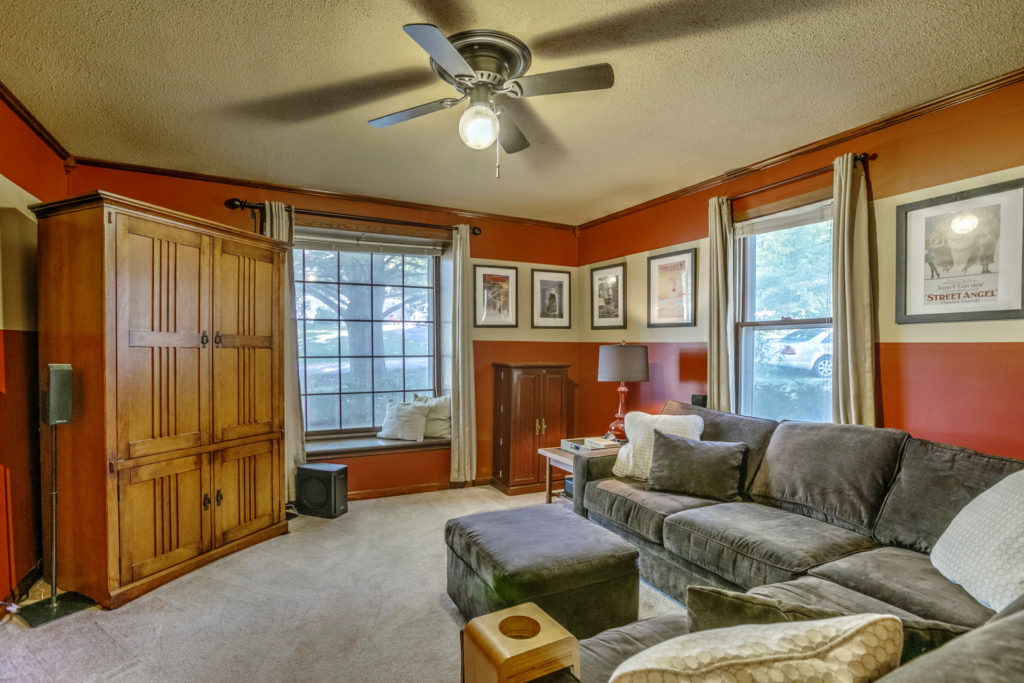 This room was designed circa 2006-2007.  I'm not sure I'd decorate it 100% the same way now as we did then, but it was a super cozy room that served us very well.  The maroon and tan color palette seemed to be the right vibe for settling in for movie nights (or a Netflix binge). This was the first room I ever painted a stripe in (we ended up with two other striped rooms in this house.  What can I say, I never met a stripe I didn't like.) and I'm glad that before I did I read a tutorial about how to paint stripes.  (If you're considering painting stripes this is the process I've always used, it works great.) It saved me a lot of heart break over the years!  I always liked that the stripe helped highlight the main focus of the room for my husband.
Over the years the movie room featured a round robin of different furniture combinations.  Somehow this space always ended up with a hodge podge of hand me downs.  It wasn't until an unfortunate coffee table accident with our then 2 year old that we pulled the trigger and upgraded to the sectional and ottoman.  Hands down it was the best choice we ever made for that room!  As a sectional owner I am also now a total convert of them for family life.  Though the brown isn't my favorite choice ever (I chose the style, hubs chose the color) I will say that when it comes to kids, pets, and general family abuse it is a life saver.  It's a piece I almost never worry about because it is so forgiving.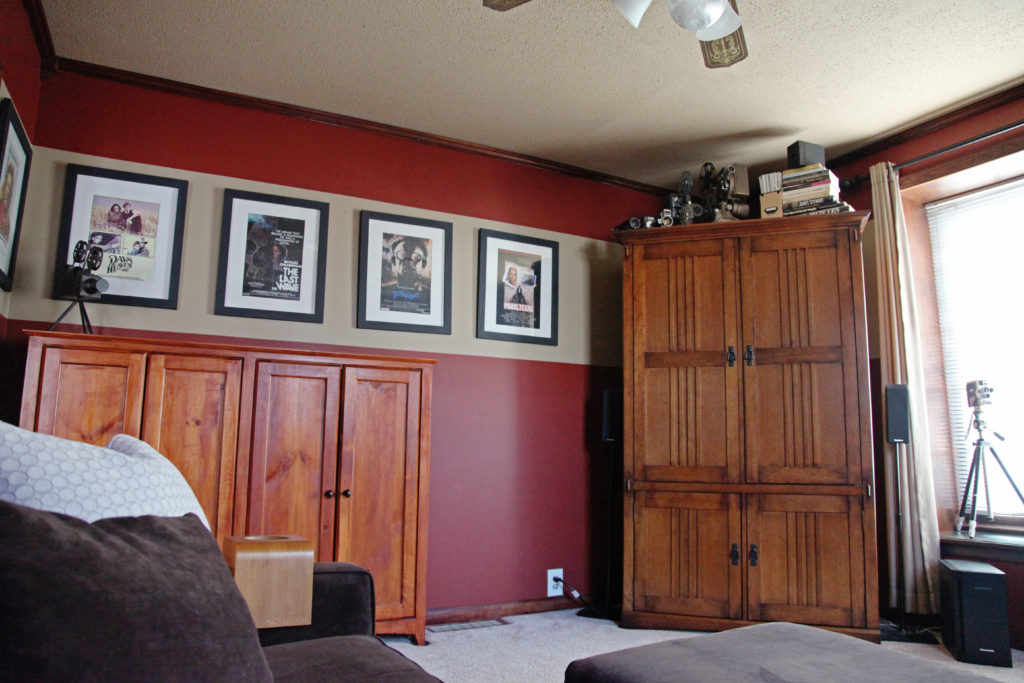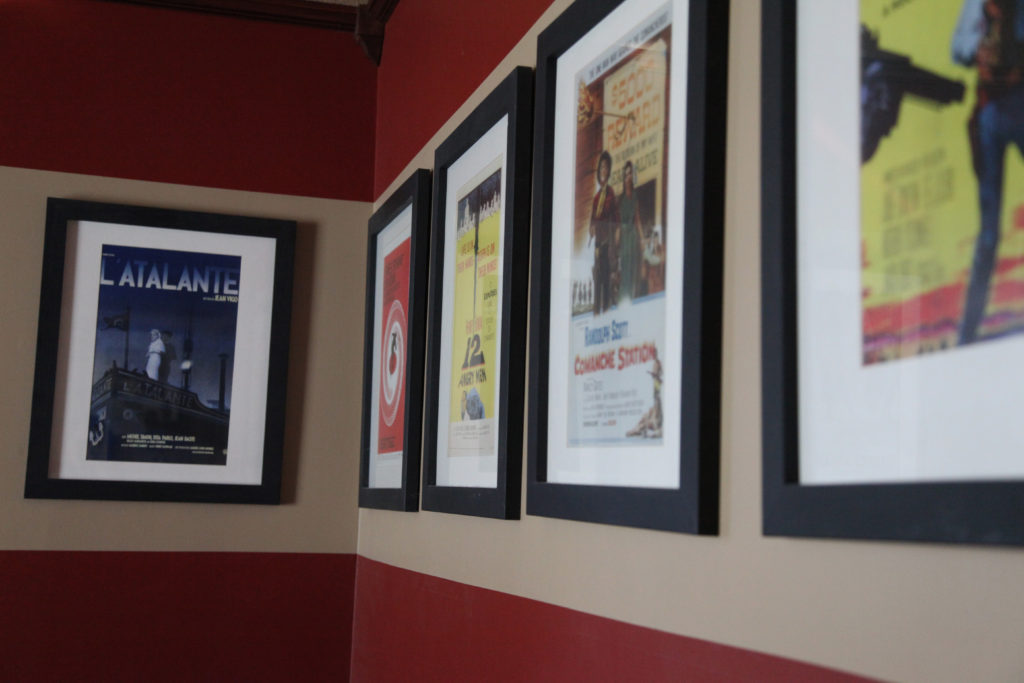 We had a hard time finding the size of frames that Chris was looking for.  He ended up finding someone who custom makes them on Ebay!  We've had them for the past 10ish years and they are still going strong.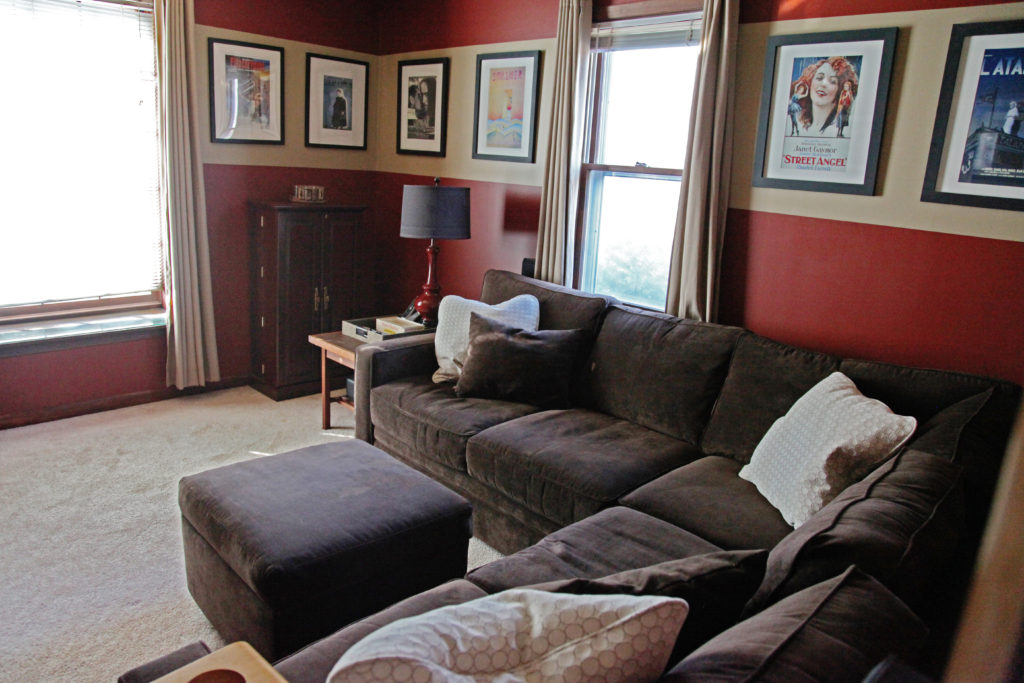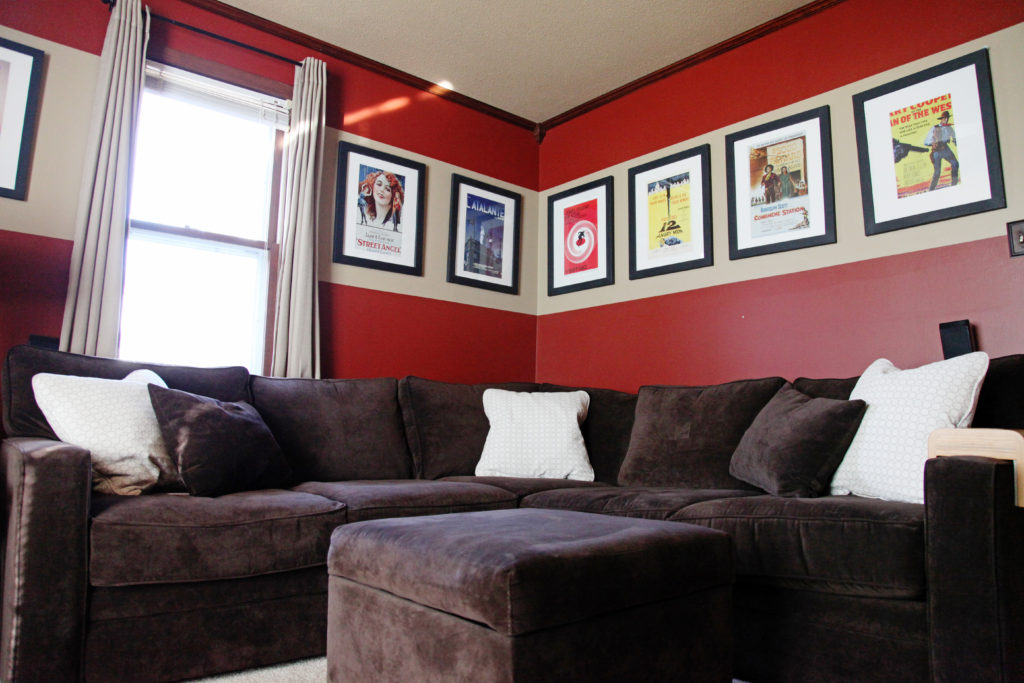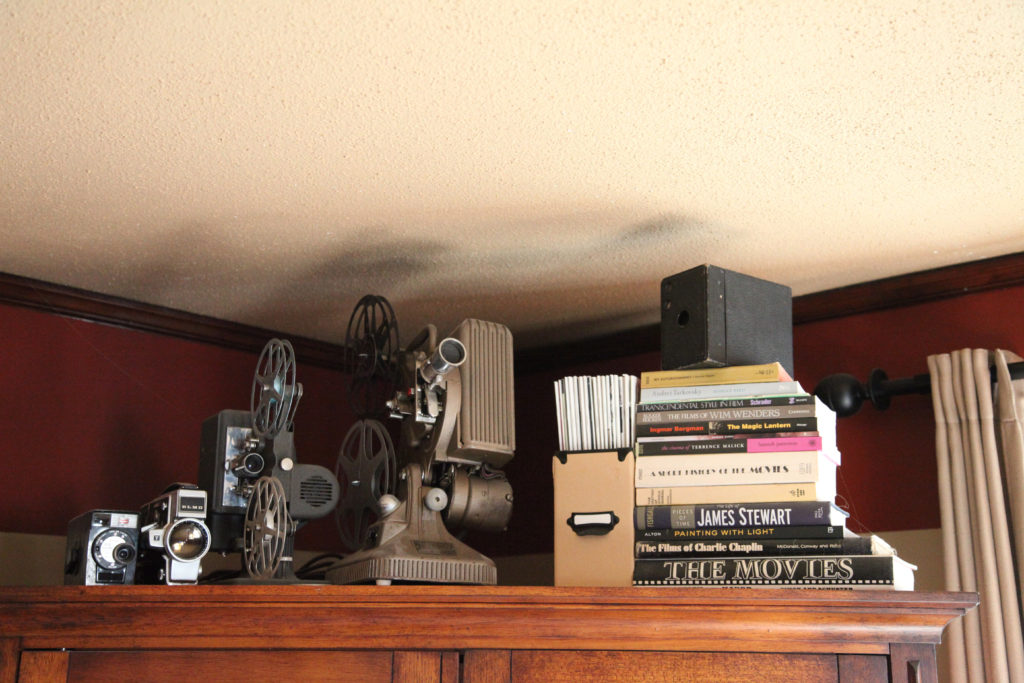 If you're setting up a movie room check out the links below to get the look!