I'm not a naturally tidy person.  I love a tidy home, but it's something I have to really be conscious of.  Over the years I've gotten into good rhythms with different areas of our home (and my routine) but there are still many ways that I could see some improvement.  One place that I have struggle with is my dresser.  For me when I take the time to invest my time, thought, and sometimes cash, into creating organized systems that I tend to stick with it better and longer.  I began to wonder if I should spend a few dollars and try out the Ikea Skubb organizers.  Honestly I felt a little silly spending the cash on something so basic, but at age 35 (yep.  #iam35 #noican'tbelieveit #ugh)  my underwear deserve better.  😉
I have a smaller dresser and generally I've given it almost no organization.  There are 4 drawers, 2 small & 2 large.  In the past I've used the top two for belts, jewelry and misc stuff.  The bottom two have been for intimates & sleepwear.   I can't believe I'm sharing this photo of my dresser drawer, but here is the before: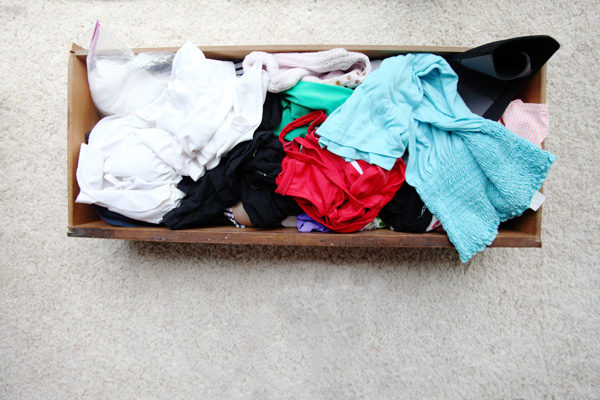 I did try and cover up any unmentionables, but this is (and has been for many years) the state of my dresser.  Since none of my previous attempts at keeping it organized had worked I picked up 2 packs of the Ikea Skubb clothes boxes.  They were 6.99 and come in a pack of 6.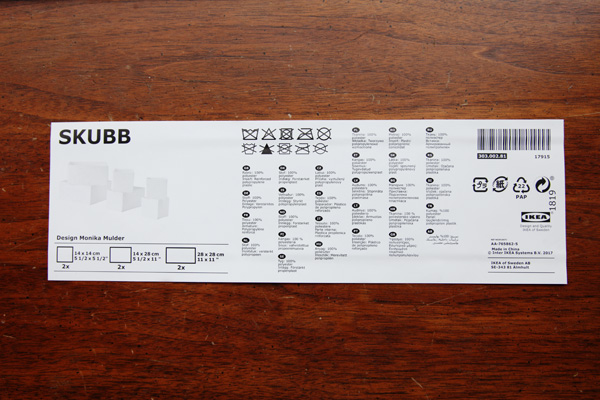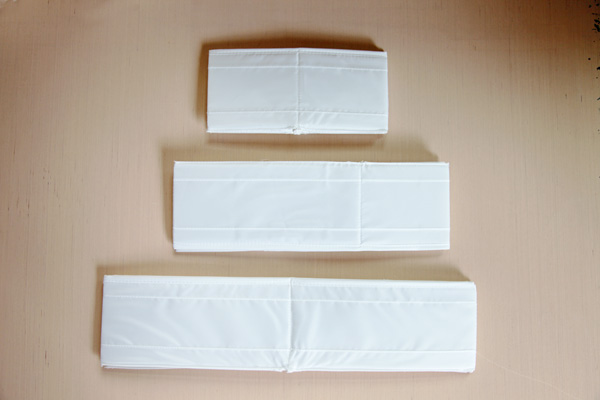 I'll save the underwear photos and just talk about the process.
Here's how I cleaned up my dresser situation:
First I emptied everything out of my dresser.
I sorted based on item and ended up with piles for underwear, socks, bras, swimwear, sleepwear, leggings, and gym clothes. I also went ahead and emptied out the 2 smaller drawers and went through all the misc items and sorted through those.
Next I folded all of the clothes.  This is a big one for me, it's ridiculously basic but generally intimates get thrown in the drawer.  Fingers crossed I can keep it up.  Clothes all got folded in the KonMari method.  I've used this method with some success over the years and with my limited space thought it was the best idea to maximize space.
Once all of my boxes were filled I started figuring out my drawers.  This was a little like playing tetris.  I did have to change some of the boxes to different sizes as I was getting them in the drawers but in the end the boxes were a perfect fit for my dresser!  I was honestly surprised because I have an antique dresser and bought the Skubb organizers without consulting if they'd fit.
And here is my dresser after I loaded it back up: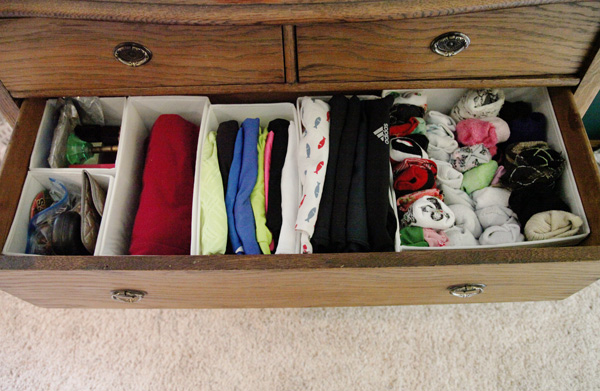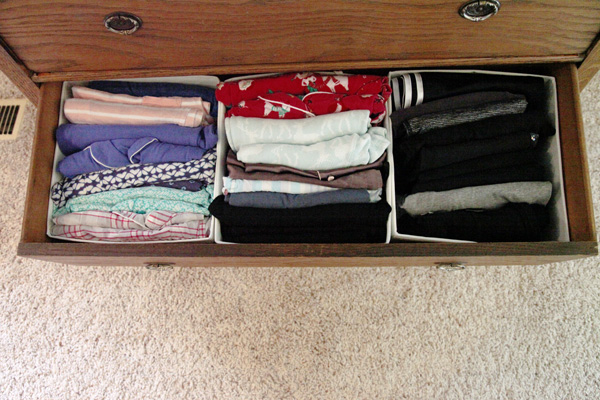 I am so happy that I did this.  In the past I have always had drawers with clothes sticking out of them, partially open/closed.  Since tackling this no more open, sloppy drawers!  It's so refreshing when I open my drawers and see the clothes in there so clean, folded, and organized.  (That's how I know that I'm an adult.)  I spend around $15 on two set of Ikea Skubb drawer organizers and in the end had 3 boxes left over that I can use somewhere else (I'm thinking my desk may be the recipient).  In my book this is money well spent!
Don't forget to pin!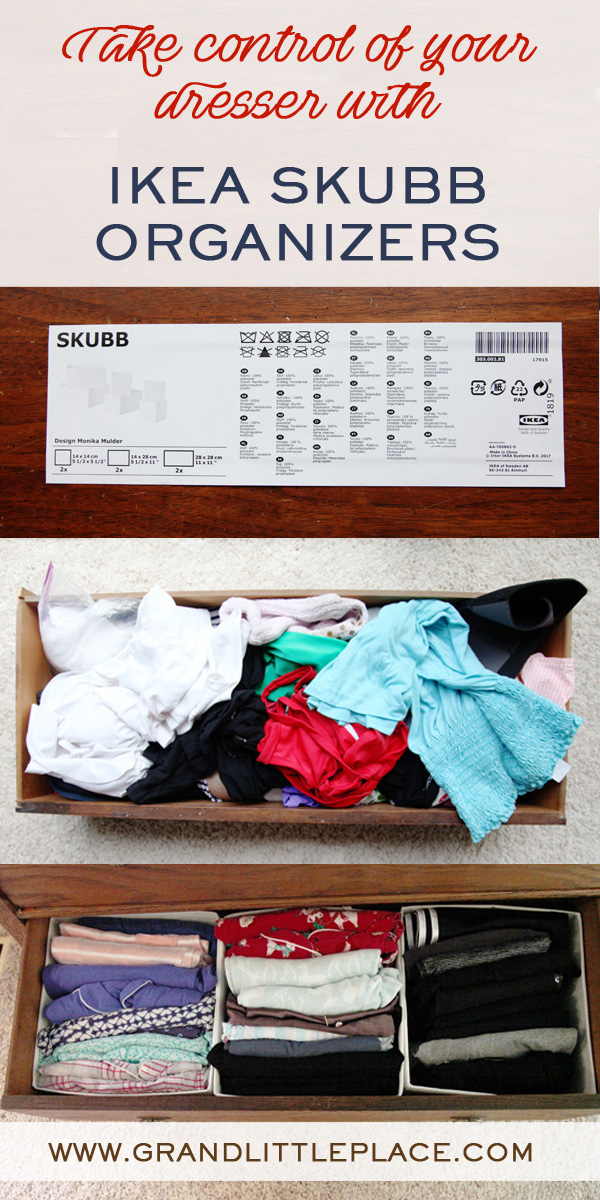 (This post may contain affiliate links.  If you shop from one of these links it helps support this blog.  Products do not cost more when you shop through an affiliate link.  To read all of this blogs disclosures and policies click here.)