If you've clicked over to my About Me page you may have read that I have been a wedding photographer for several years.  (Click here to check out our photography site.)  There are a lot of fun things about being a wedding photographer. One thing I never would have thought of is ending up with lots of photo strips as souvenirs from the weddings we've photographed.  Pretty fun, right?!  Coincidentally my brother also decided to throw his hat into the wedding business with a photo booth company (Click here to check out his photo booth site), which meant that suddenly my stack of photo strips started to get very large.  I needed photo strip display ideas!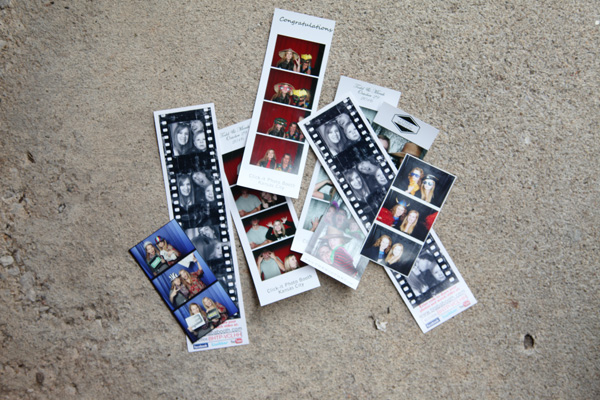 In my home office I have two double doors that separate the office from the entry way. Over the years I've taped up quotes, photos, and misc memorabilia on the back of the doors.  (Because apparently I'm 13 and not 35.) It never bothered me that it looked a little helter skelter because I was the only one that saw it and they were all things that made me smile.  When the photo strips began to overtake the collages I knew I needed a better way to display them.
This DIY takes less than half an hour start to finish and costs just a few dollars.  Actually this project cost me just $2 because I already had everything else on hand.  If you bought it all from the beginning you would be around $10.
I love home decor.  I love crafting.  I love decorating.  What I don't love is spending lots of money on small projects.  Enter the Dollar Tree.  Now, hear me out before you close down this tab.  I don't subscribe to every Dollar Tree craft out there.  BUT sometimes you just can't beat their prices – $1!  Seriously, $1.  This past spring I was visiting my local Dollar Tree and spotted these gold matted frames.  I nearly did a double take because they were nearly identical to one I had just purchased at Target for $20!  In full disclosure they aren't as heavy duty (at all).  There is real glass but the frame is plastic not metal and the back is cardboard.  But for $1, on a project that I'm the only one really sees, I don't care.
For this project you will need:
Photo Strips
Frame (I used 5 x 7 but would have preferred an 8 x 10)
Glue Stick
Command Velcro Strips
Begin by trimming your photo strips.  I cut off all the header & footers on mine but that is personal preference.
Next remove the back from the frame and take out the mat and backing paper.  I debated about placing my photos on a decorative paper since there are a few slivers of empty space.  In the end I decided that I'd just flip the piece of cardboard over that came with the frame and glue my pictures directly on there.  #doneanddone
I searched for photo splits in my stash so I didn't have to glue my pictures directly but couldn't find them.  Oh well.  I laid my mat on the table and dry arranged my photo strips over the mat to figure out placement.  When I had the placement I simply ran a single swipe of glue over the back of each photo strip to secure it.
To finish the frame add the mat, photos, and backing back into the frame and close it up.  Now it's time to add the Command Velcro Strips.  If you are displaying this on a wall skip this step and just hang your photo as usual.  I wanted to put mine on the back of a hollow core door so this was the best set up for me.  The velcro strips hold up the 8 lbs.  These frames are certainly under 1 lb so they felt very secure once they were hung.  I find the best way to add the velcro strips is to go ahead and 'connect' them so that you have the adhesive facing out on both sides.  Then peel back one sticky side and stick it to the frame.  Repeat so you have 2 command strips (1 on either side).  Remove the final adhesive backing and stick directly to the door.  Then stand back and admire your work!  My frames were small enough that I actually cut 1 velcro strip in half long ways.  The frames have been on the door, opening and closing, for about a month without any movement or falling so I feel pretty great about the adhesion.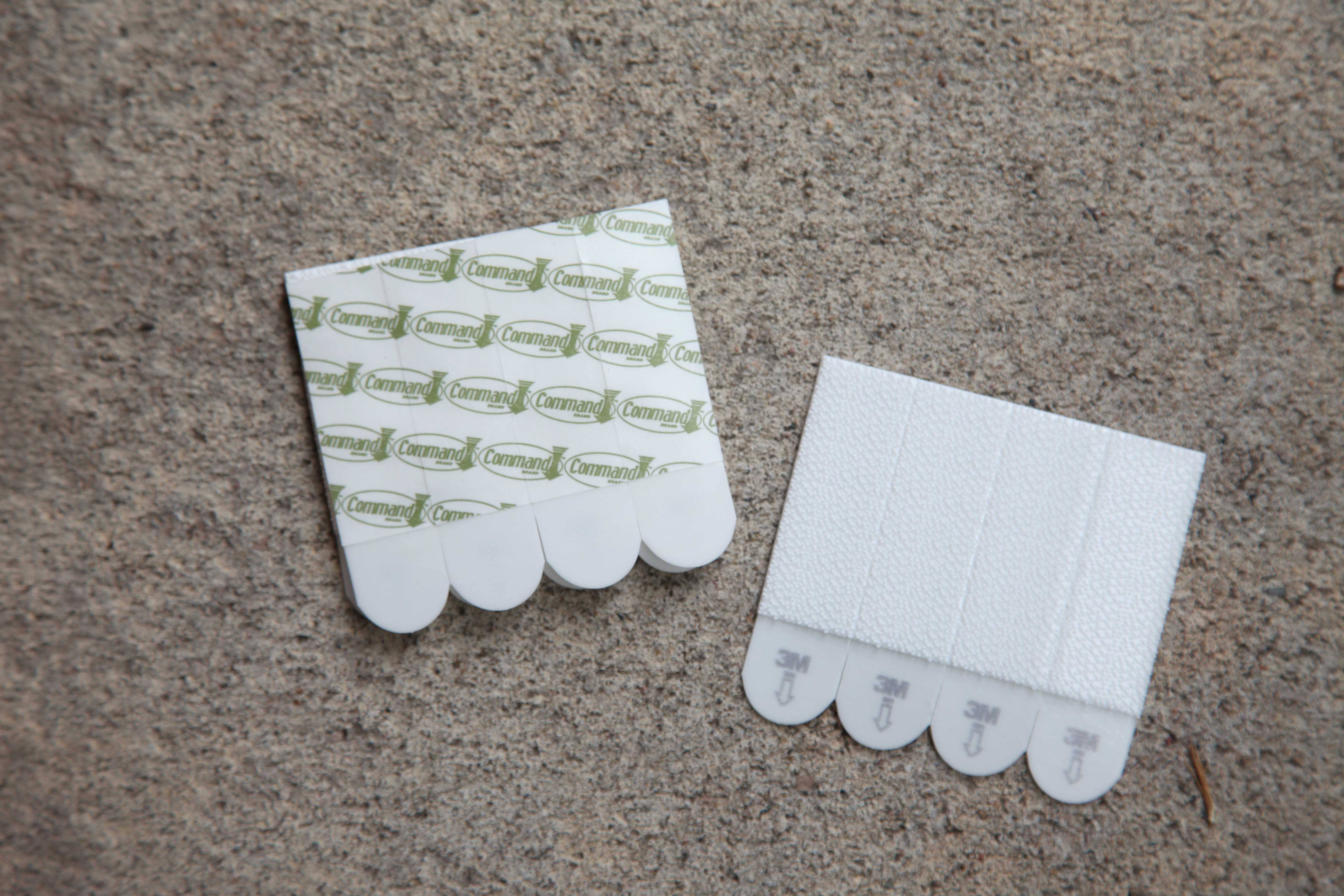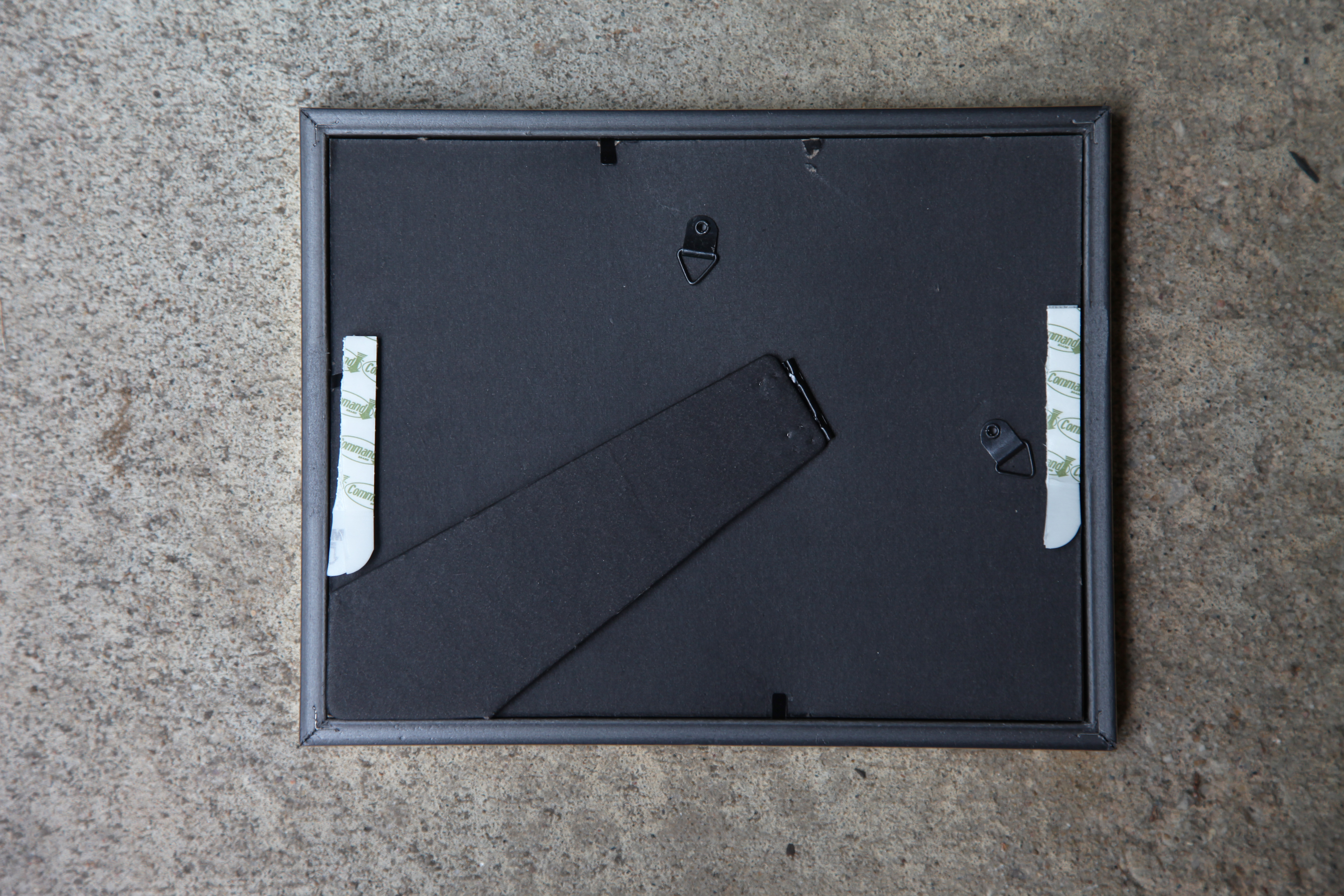 I love how clean this looks!  The gold frames are perfect and I love that I can add more as time goes on if I want.  Being a wedding photographer is such a privilege and doing it with my best friend is something I don't take for granted.  I love having these photos all together, where I won't lose them, as a reminder of some of the weddings we've worked!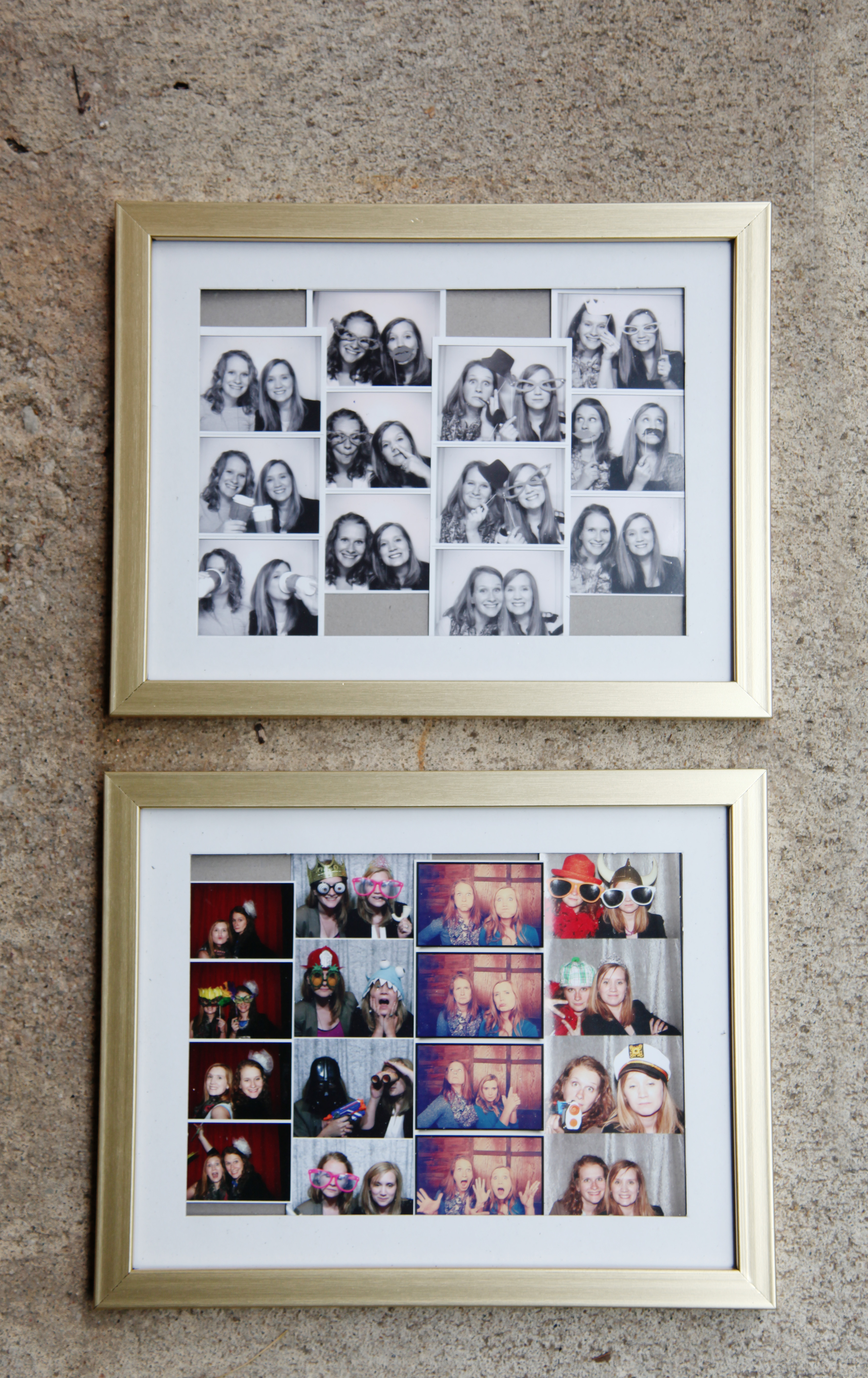 I realize that this a pretty specific DIY, but honestly you could do it with any small photos you wanted to gather together.  Remember when you were a kid and would exchange your little school pictures?  Wouldn't this be a cute way for a kiddo to have all this friends pics all together?  Anyone else out there with a gigantic stack of photo strips?!
Don't forget to pin!