You know how they say that the master bedroom is normally the last room to get done? In my old house that was certainly true. And even when we did 'do' it, the room never felt really complete to me. Moving into our current home was much harder than I realized it would be and in the midst of all of it I felt like we needed a spot that felt done, comfortable and like 'us'. That spot became our Master Bedroom and despite the old addage that it is the room that gets done last, in this home it was the first! Today I'm excited to do a room reveal of our Emerald Green Master Bedroom!
We moved in December of 2015, and if you think everything trending on Pinterest now is white you should have seen what was trending then – NOTHING but white. My house doesn't lend itself to bright white and this room has very little natural (or overhead) light, so I knew that white walls were not going to be my friend in this house. After thinking it over I decided what we needed was something cozy and enveloping. What we needed was a deep green. Fast forward to 2019 and this isn't a revelation but 3 years ago I got a lot of flack for this 'hunter green' from everyone who lived through the 90's. LOL I didn't take it to heart and we happily moved forward.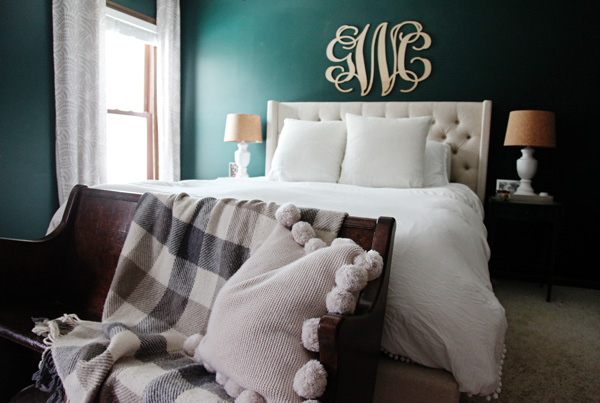 This room is home to several pieces of furniture that seem to work together but definitely don't work anywhere else in our house. We'd like to change out the dressers eventually but the bookshelf will stay, even though the style is pretty different than anything else in our house. It was given to us by my husbands parents and we like it! The nightstands, and their existing color, are left over from our old house. I keep thinking that I should change them or at least give them a new color but I don't really want to add another 'thing' to the room because it's already really furniture heavy. I can't decide if the tone on tone with the walls is good or not. What do you guys think?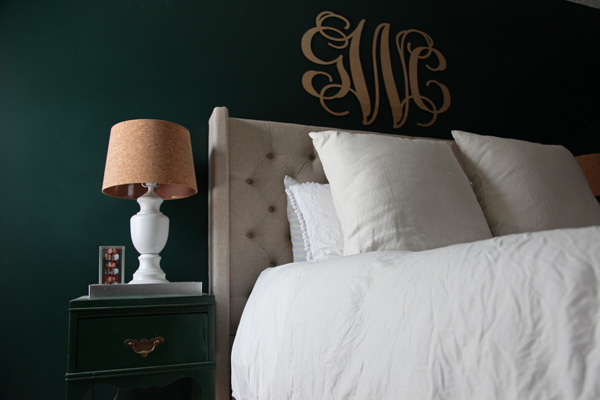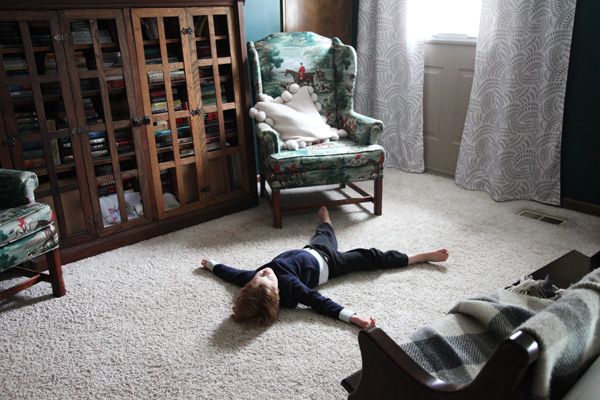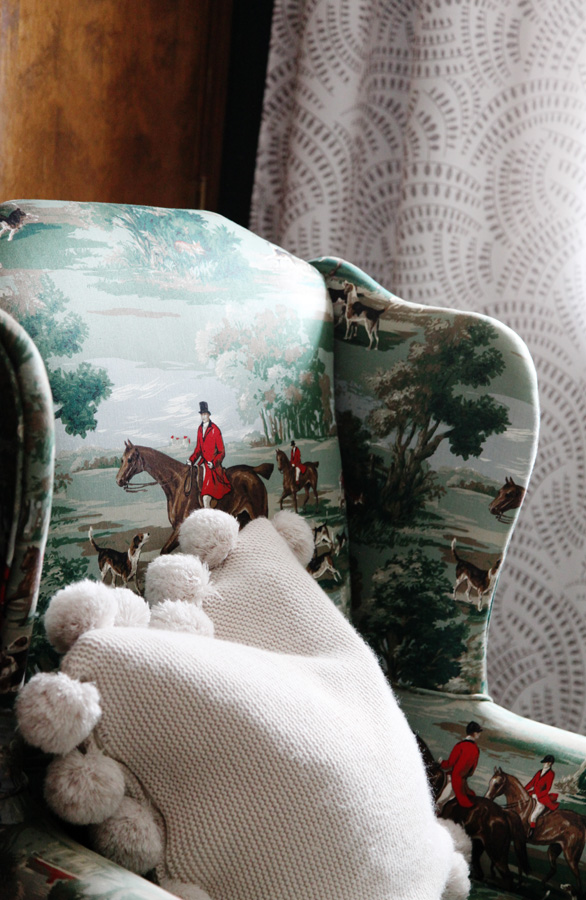 Let's chat about the chairs. First of all let me say – I LOVE THEM. Like I have an unnatural love for them. You know how I love a pair of chairs, but I also love the pattern. The colors are 100% and the pattern is not something that you're going to find off the floor at Home Goods. I worked at The Kansas City Club, a historic private club here in KC, and these chairs bring me right back to the Club. I just love them. Luckily my husband gives me a pretty long leash! (Also if you're following me on Instagram you know I love a good thrift store score. I found them at Salvation Army for $20 each!!! At that price I knew immediately that they had to come and live with me.)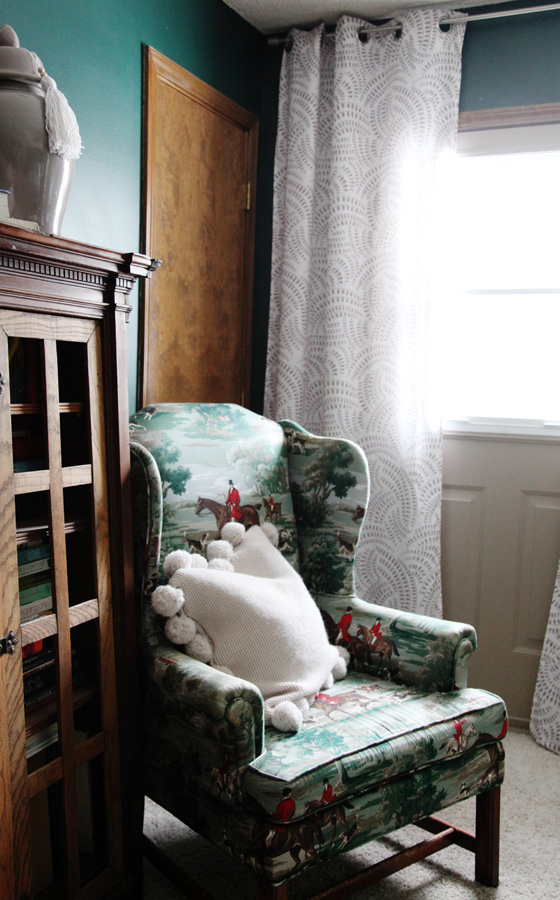 I recently was washing my sheets and felt like I needed a little refresh. Enter INS COOL GIFTS. They sent me this awesomely soft duvet set with adorable pom pom trim. When I put it on the bed I couldn't believe how soft it is! I also like that it's perfectly, imperfectly rumpled. (That's a thing, right?) Incidentally the super soft, pom pom sweater pillow cover is also from them. That pillow is a source of contention in our house because my boys keep stealing it they love it so much!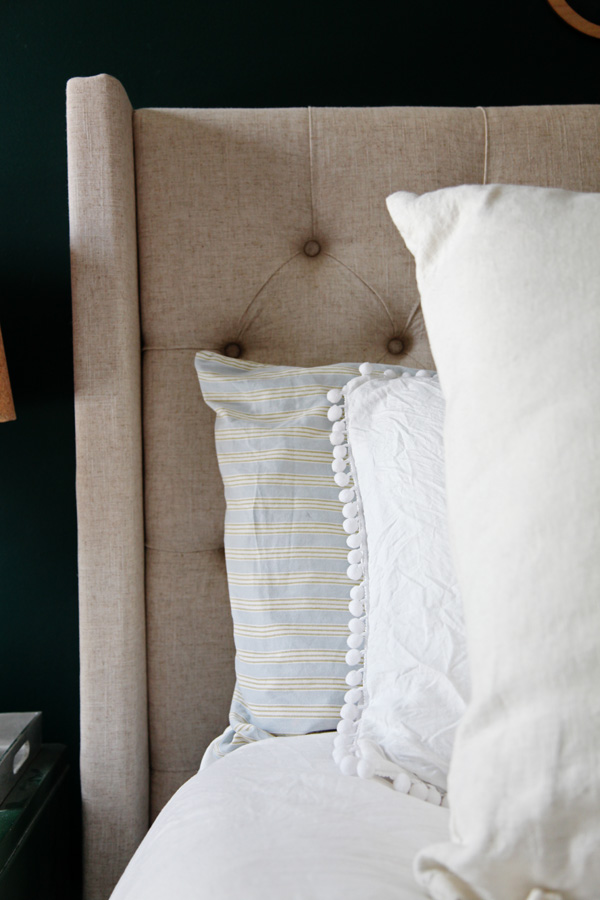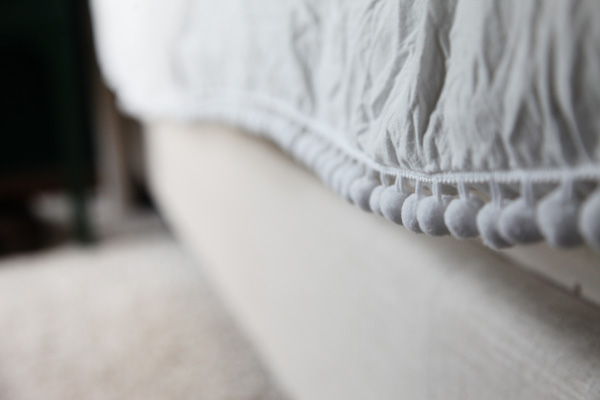 I'm so glad that we made the decision to do this room first. This room helped ground us in this home. When you moved into your current space what was the first room you tackled?
Don't forget to pin!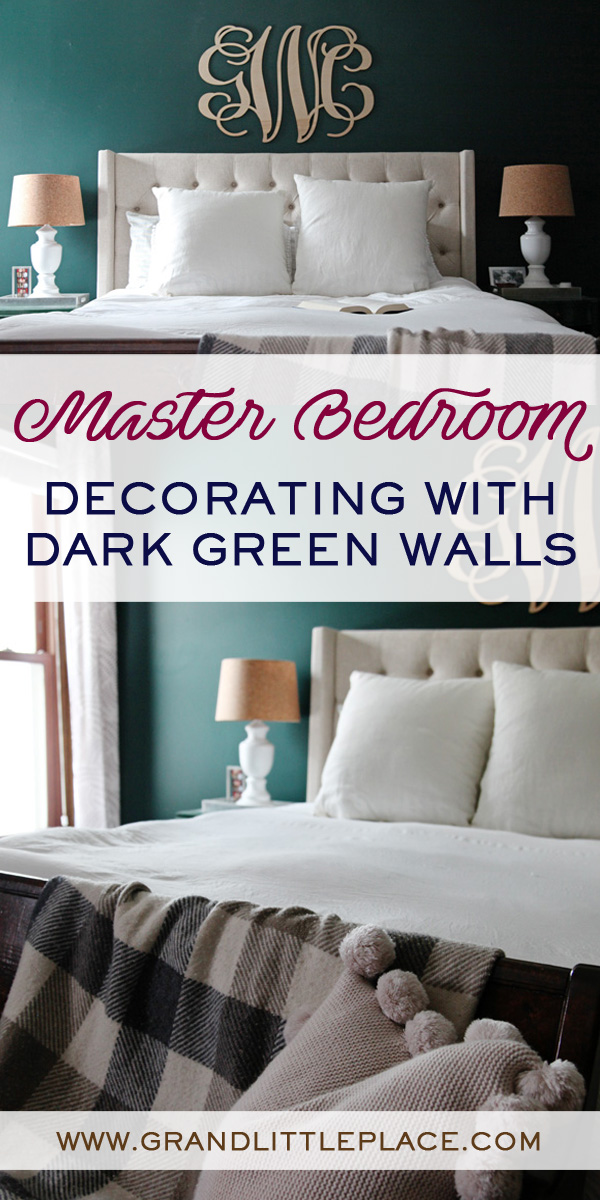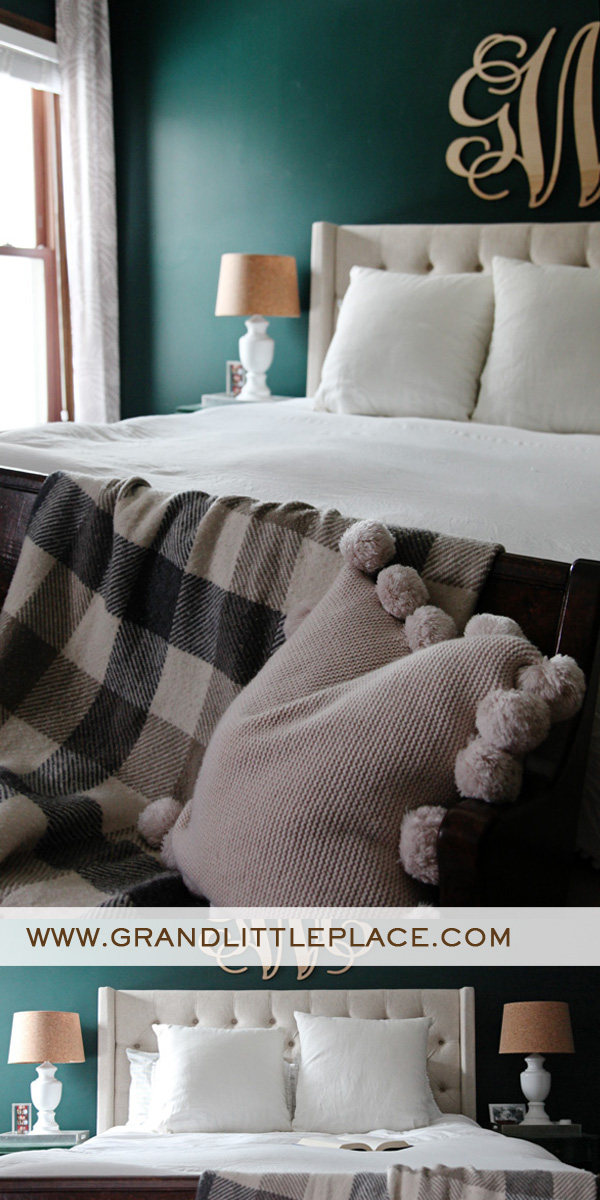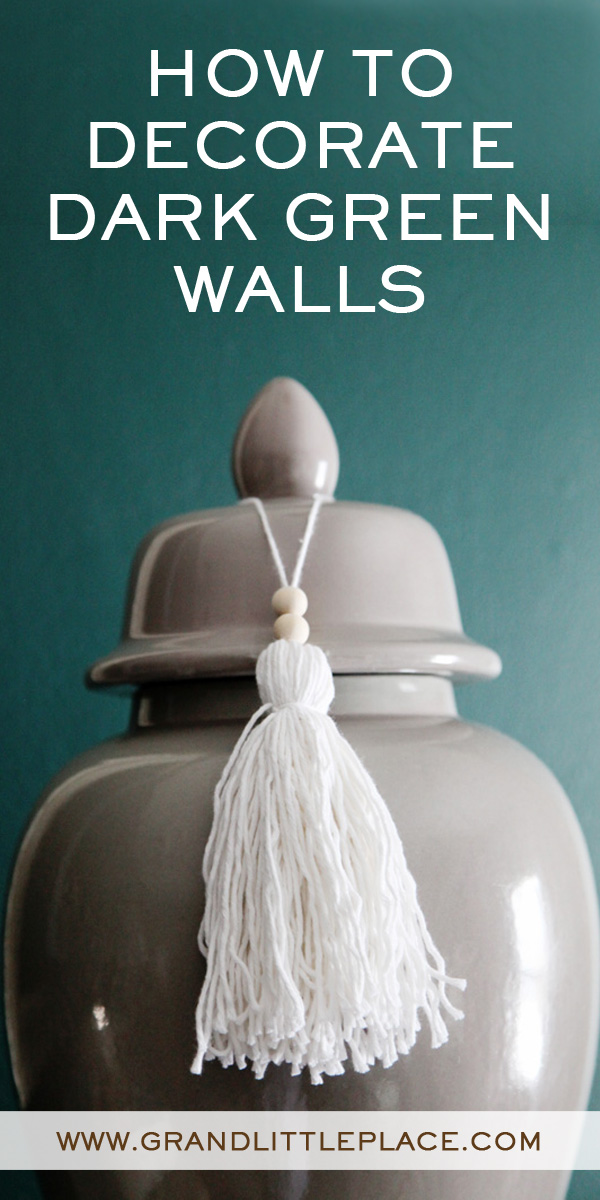 I received products in exchange for this post but was not required to endorse the product for it's use. I receive no compensation for any purchase made from INS COOL GIFTS.