If you've been following me over on Instagram (and if you haven't, why not?! Click here to join me!) then you've seen that I've been working to make over my potting bench.  When I showed the Summer Yard Tour at the beginning of the summer I didn't show any close ups of the bench, but I did mention that I got it off the side of the road.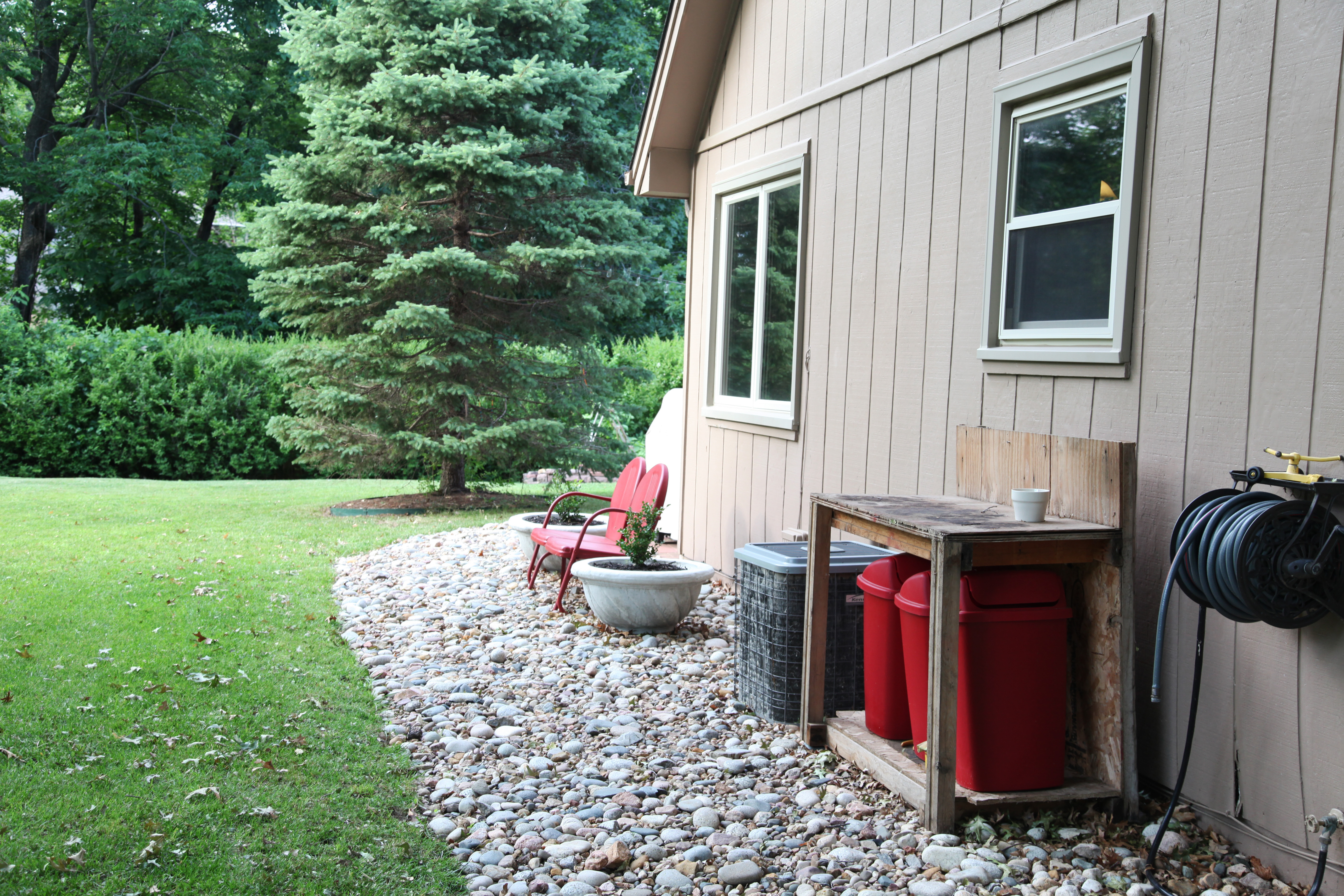 I knew that a potting bench would be beneficial to us because it would allow us to move some things we were storing in the garage outside and free up space in there. Our garage is small and doesn't have good storage so that's always something I'm trying to figure out.  Additionally I thought a potting bench would help break up the blank rock expanse and could double as a serving or display spot when we entertain outside.
Chris wasn't 100% sold on the idea but probably would have come around.  We had recently finished the rock bed when I was driving through a neighborhood and saw this bench.  I'm pretty sure it had been a work bench in a garage based on the hardware I removed from it.  It looked rough but it was free, already assembled, and the right size.  To me it was a no brainer.  To my husband and my best friends husband (who happens to also be our neighbor and also has a truck) they weren't convinced.  They finally agreed to go and get it but said it was heavy and UGLY.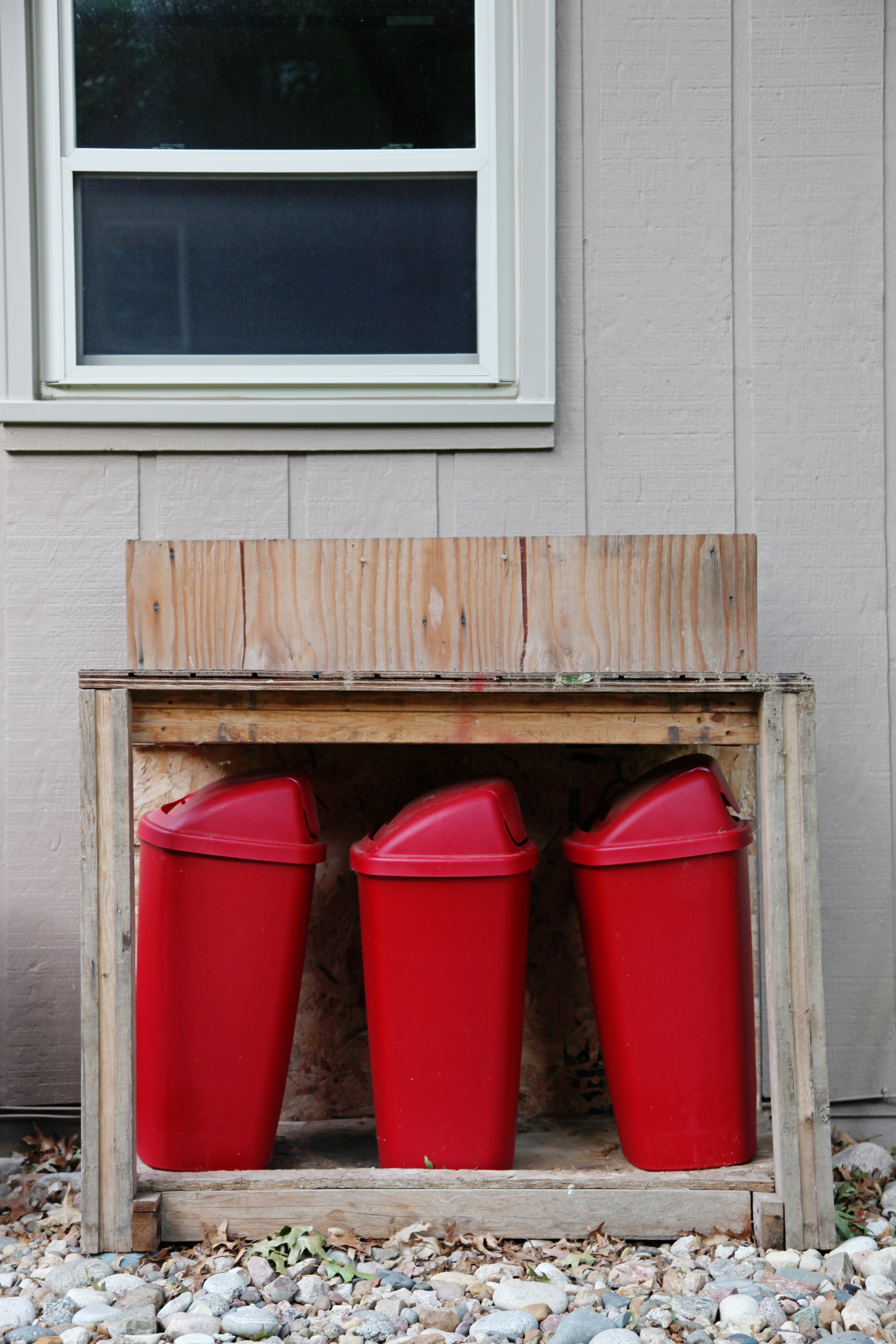 The potting bench came to our yard last fall and between schedules and weather it never worked out for me to do something to it.  I had thought I would add some trim to dress it up a bit, and I still might, but I finally got a few cooler weather days where I could pay some attention to this piece.
First I gave the entire bench a quick sand to remove any splintering wood and open up the wood grain.  There are a bunch of different types of wood (including OSB panels on the bottom and back).  I wasn't trying to strip the wood down, I was just trying to prep it to accept the stain.
After it was sanded I swept off the entire thing and lightly wiped it with a damp rag.  I knew that it wouldn't ever be perfect so I didn't spend a lot of time getting off every speck of dust.  It was in rough shape to begin with but ultimately it's not going to be in my living room, it's going to be outside.  In my mind, it's ok for it to be not perfect.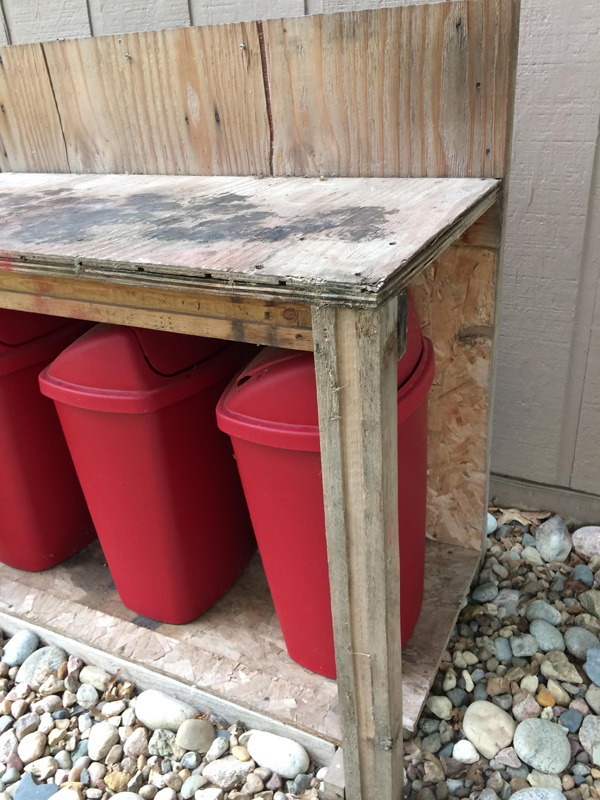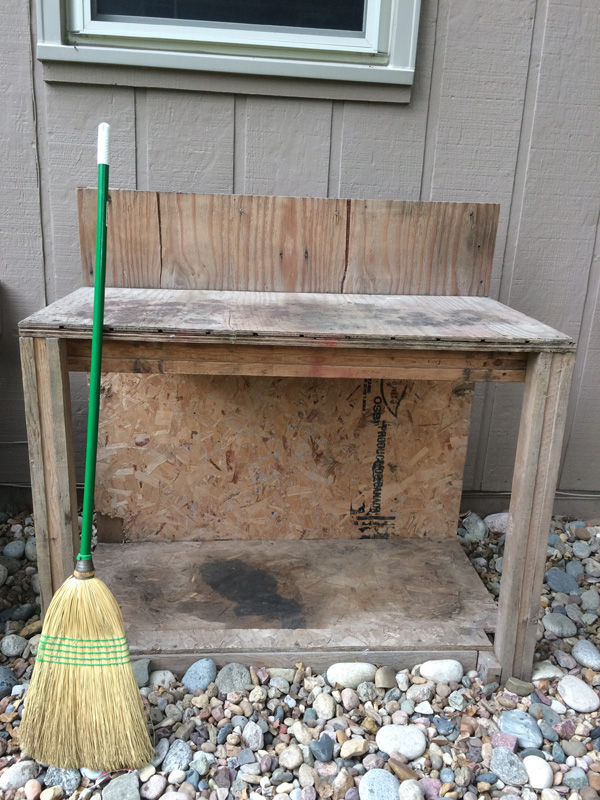 I had a handful of mostly used up cans of stain in the garage. I don't do a lot of staining and didn't really want to buy a new can of stain.  Since the potting bench was in rough shape and I didn't care what color it ended up, I went rogue and mixed the stains all together.  #renegade I was a little worried that the color would be insane but in the end it was just dark, and I'm ok with that.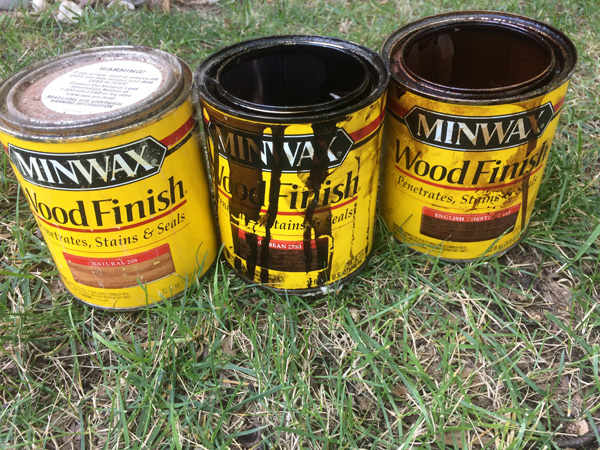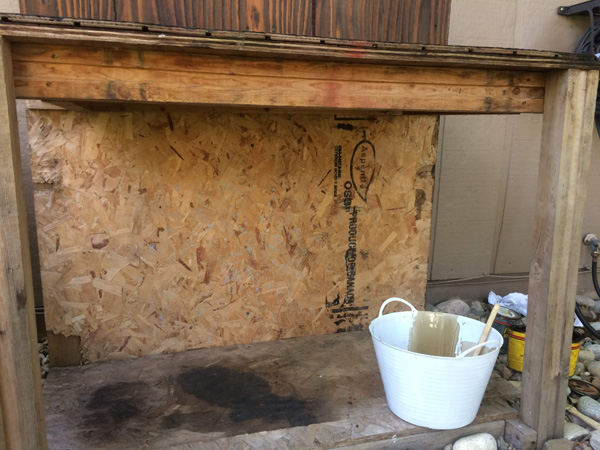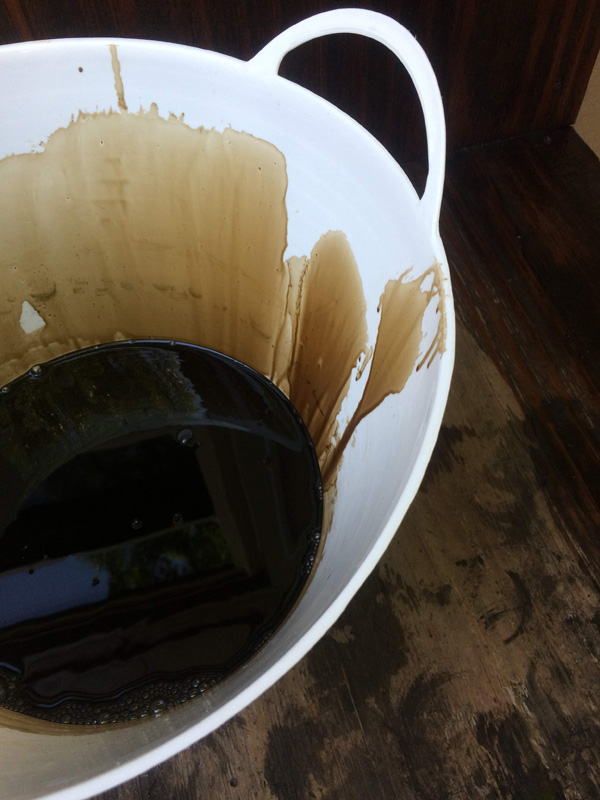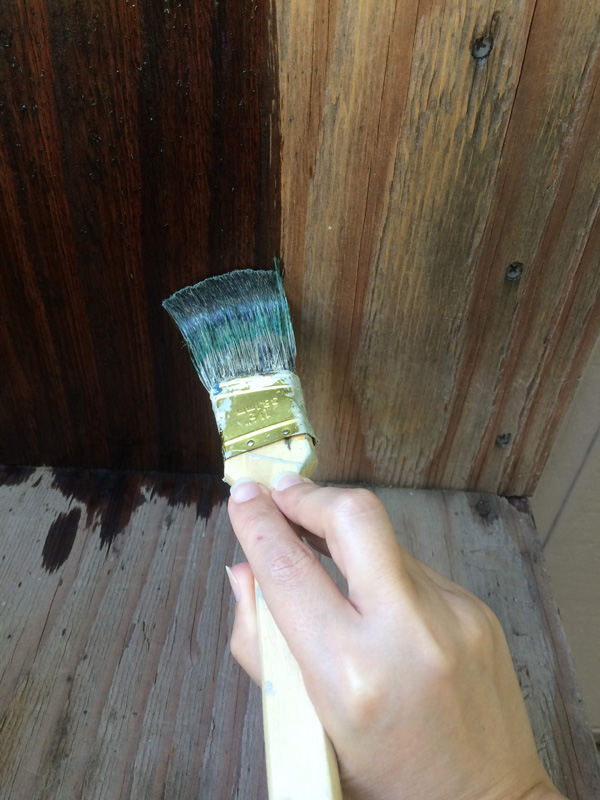 My brother told me several months ago that this potting bench was the 'turd' of my yard.  YIKES.  Chris has been very against it too.  Nearly all men that see the bench have said it's terrible.  So once it was all stained up, I stood back and wondered if it really looked any better?  To me the bench was never that bad to begin with because I knew that it was basically what I would end up with in the end and that styling would go a long way.  What do you think?  Was the before TERRIBLE?  Does it look better, or basically just exactly the same?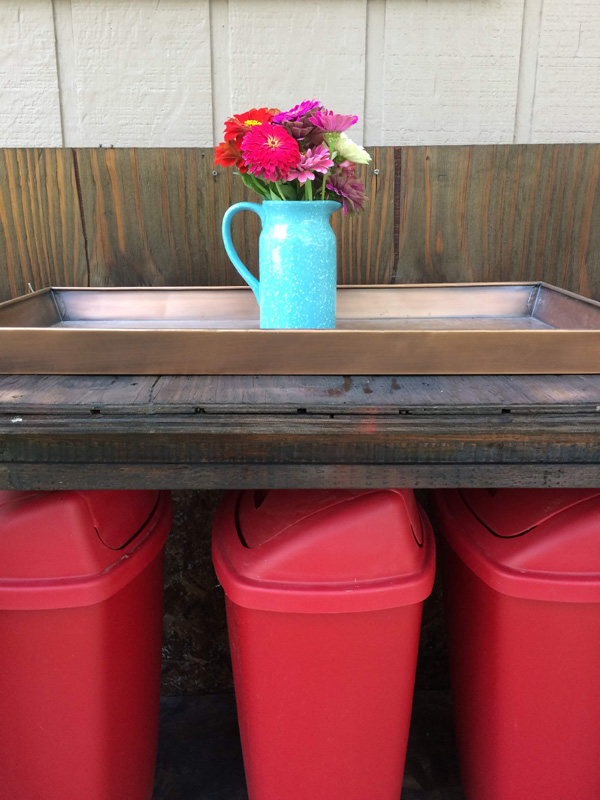 Don't forget to pin!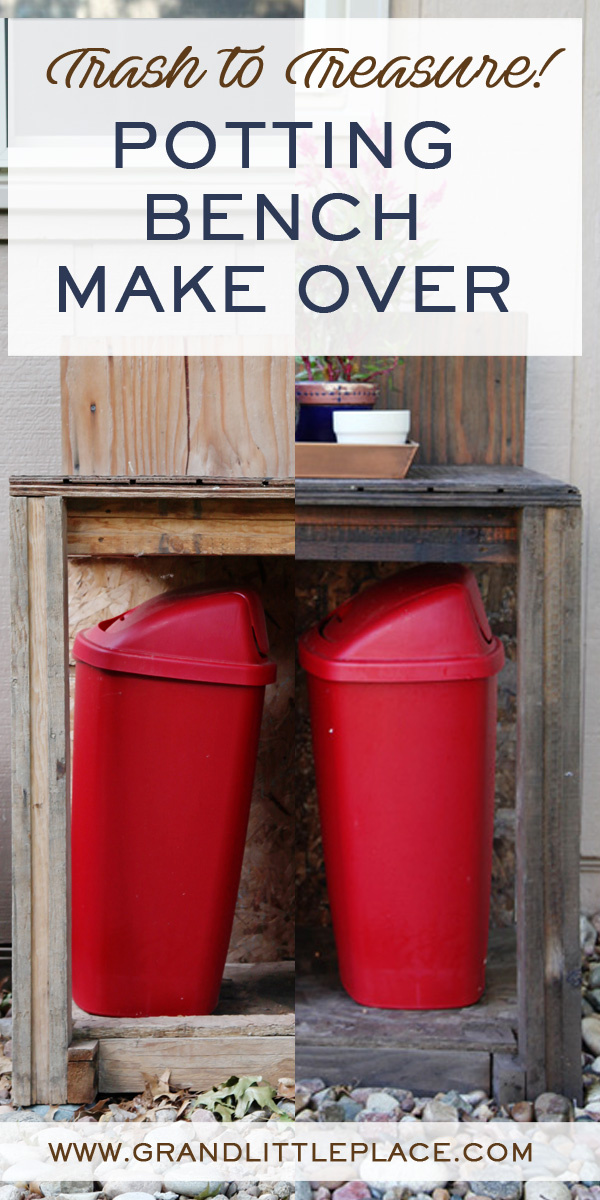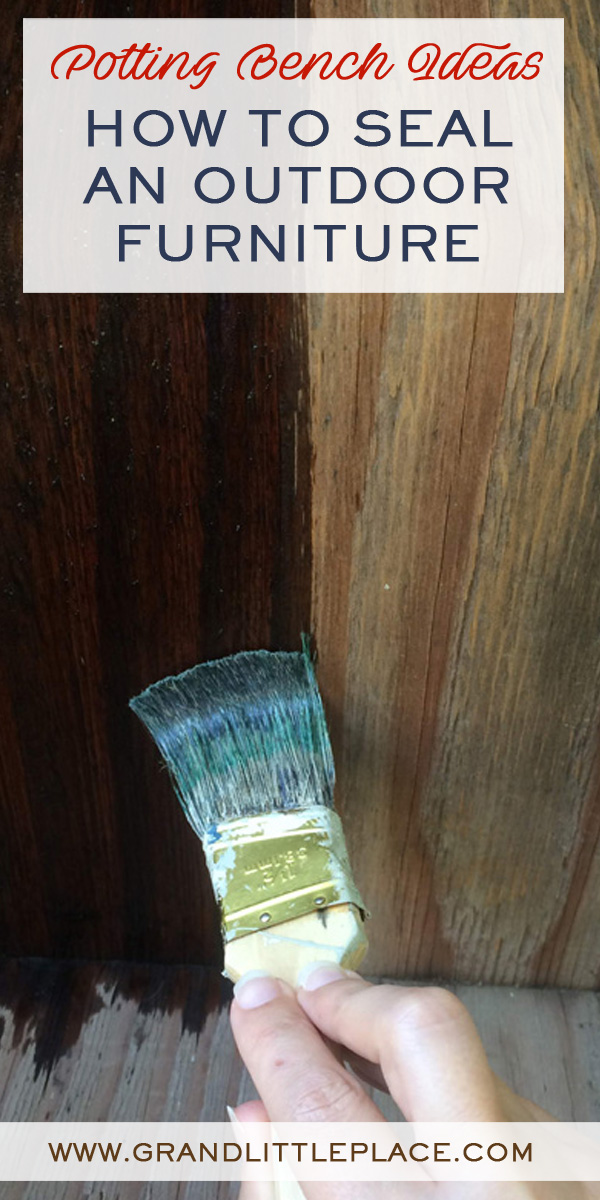 (This post may contain affiliate links.  If you shop from one of these links it helps support this blog.  Products do not cost more when you shop through an affiliate link.  To read all of this blogs disclosures and policies click here.)