I'm a big fan of moving furniture around.  A few months ago I made a change in our entryway and put this spare table in here.  This was my grandmother's sewing table and over the years I've used it in various places.  I took the sewing machine out several years ago because it is SO HEAVY.  The table it's self is in a 'used' condition, but it's a good height and I've found it helpful for filling in empty corners.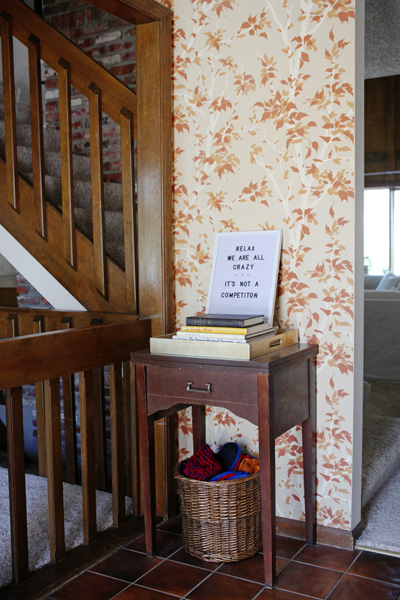 When I moved it into the entry way it filled the space correctly and the color was fine.  We have a lot of wood in our house.  Our entry has a multi-brown wallpaper from the 1970's (it's on it's way out…eventually).  The last couple of weeks I've been thinking that the entry vignette needed a change and my eyes zoned in on the table.  When I upgraded the letter board I still had time left with no immediate chore needing done so I whipped out the painting supplies.
I have a lot of furniture that has been passed down to us over the years. There are some things that I wouldn't considering painting.  My grandmother was a crafty woman, she even owned a small craft shop were she sold her creations.  So when I began thinking about painting the table I felt like she would approve.  The paint is left over from our basement.  If I had bought new paint I probably would have went with a deeper navy, but this paint was here and free which made the color decision very easy.
I gave the table a light sanding with a sanding block.  Most of the table was able to be painted with a small roller.  The rest I touched up with an angled brush.  The table took about 2 coats of paint and less than an hour to finish.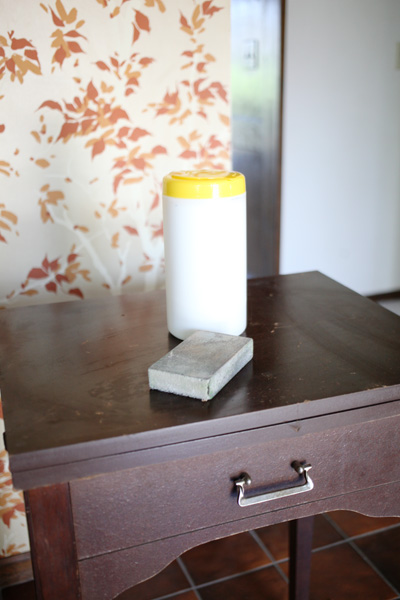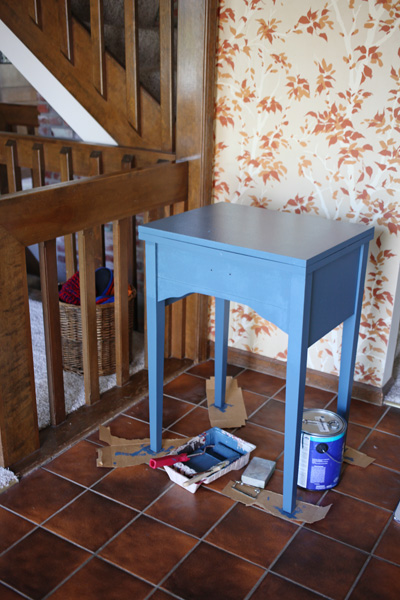 When all was dried and finished I restyled the table top (tho I'm still tweaking it) and slid it back into place.  Personally I'm loving the change.  For now I'm very much enjoying the pop of color amongst all of the woods and browns.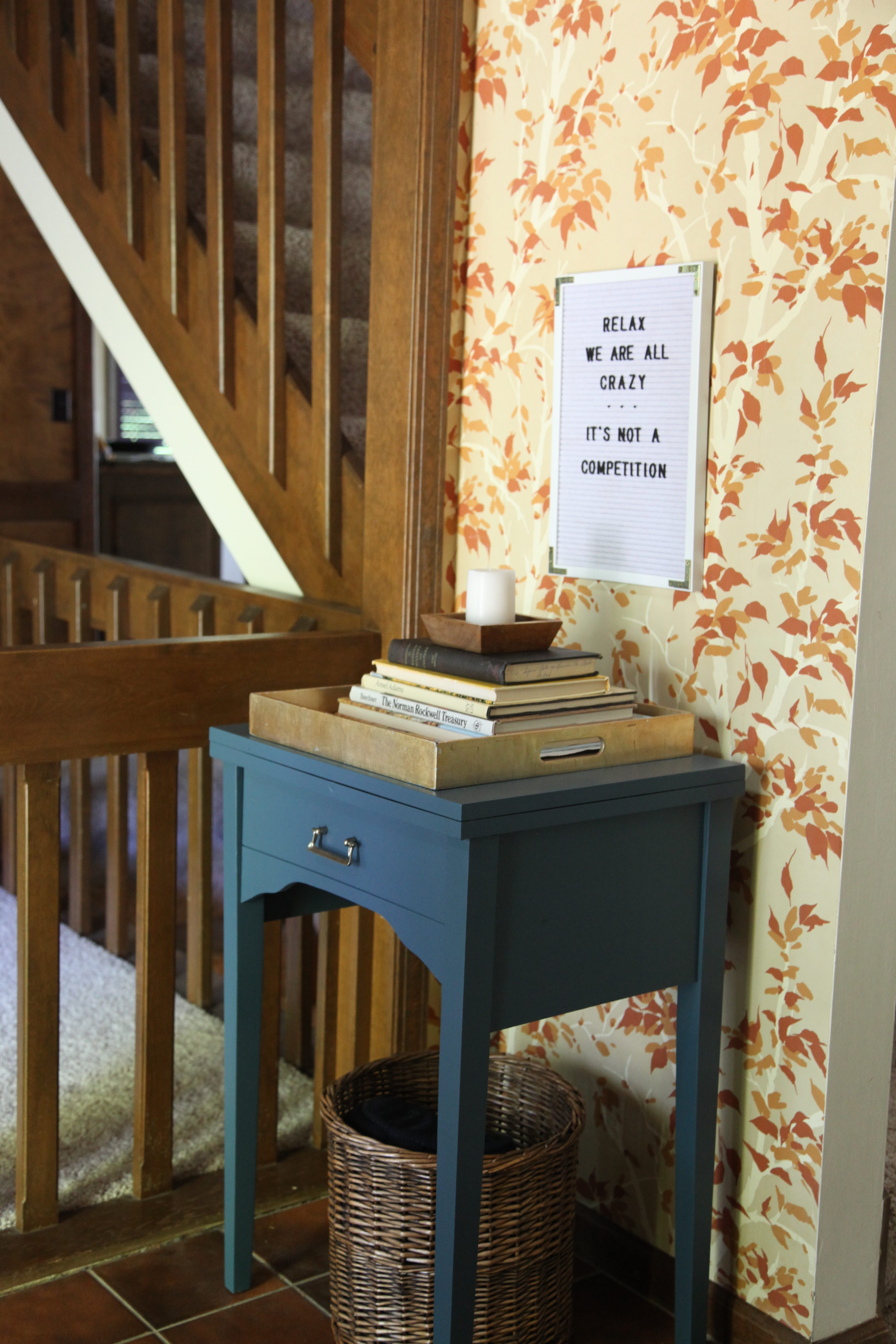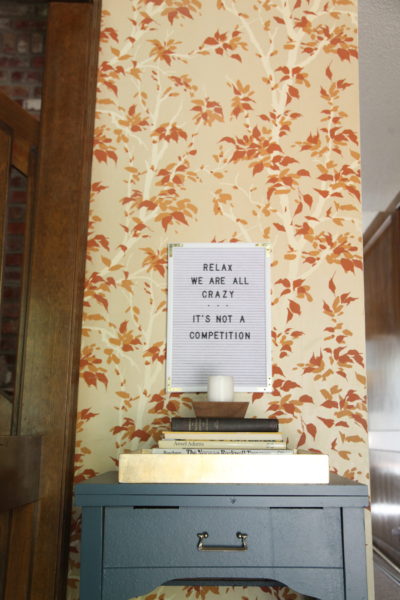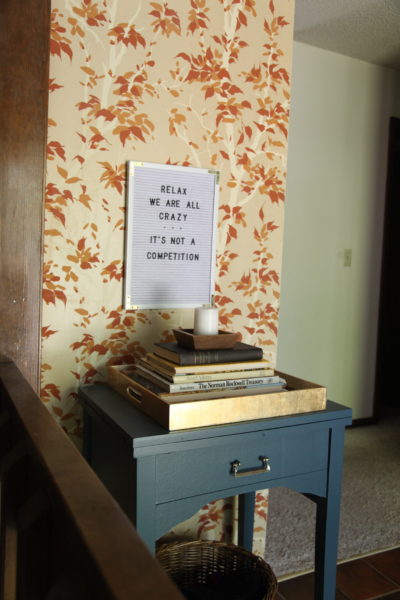 So what's your thought about painting furniture?  In my 20's I wanted to paint everything, then I totally stopped and now I feel like I try and do a little bit of both.  Do you have a preference one way or another?