In this day in age a landing spot for all of your personal home office items feels like a must.  I showed you a few months ago how we turned our sun room into a home office for my wedding photography business.  Today tho I'm sharing how we changed an under utilized space in our first home into a home office for our personal accounting needs.  The first time we looked at our first house we were amazed by the amount of space it had.  We were also perplexed as to what to do with an odd alcove that was apart of the hallway.  Below are a few photos from the day we closed on the house.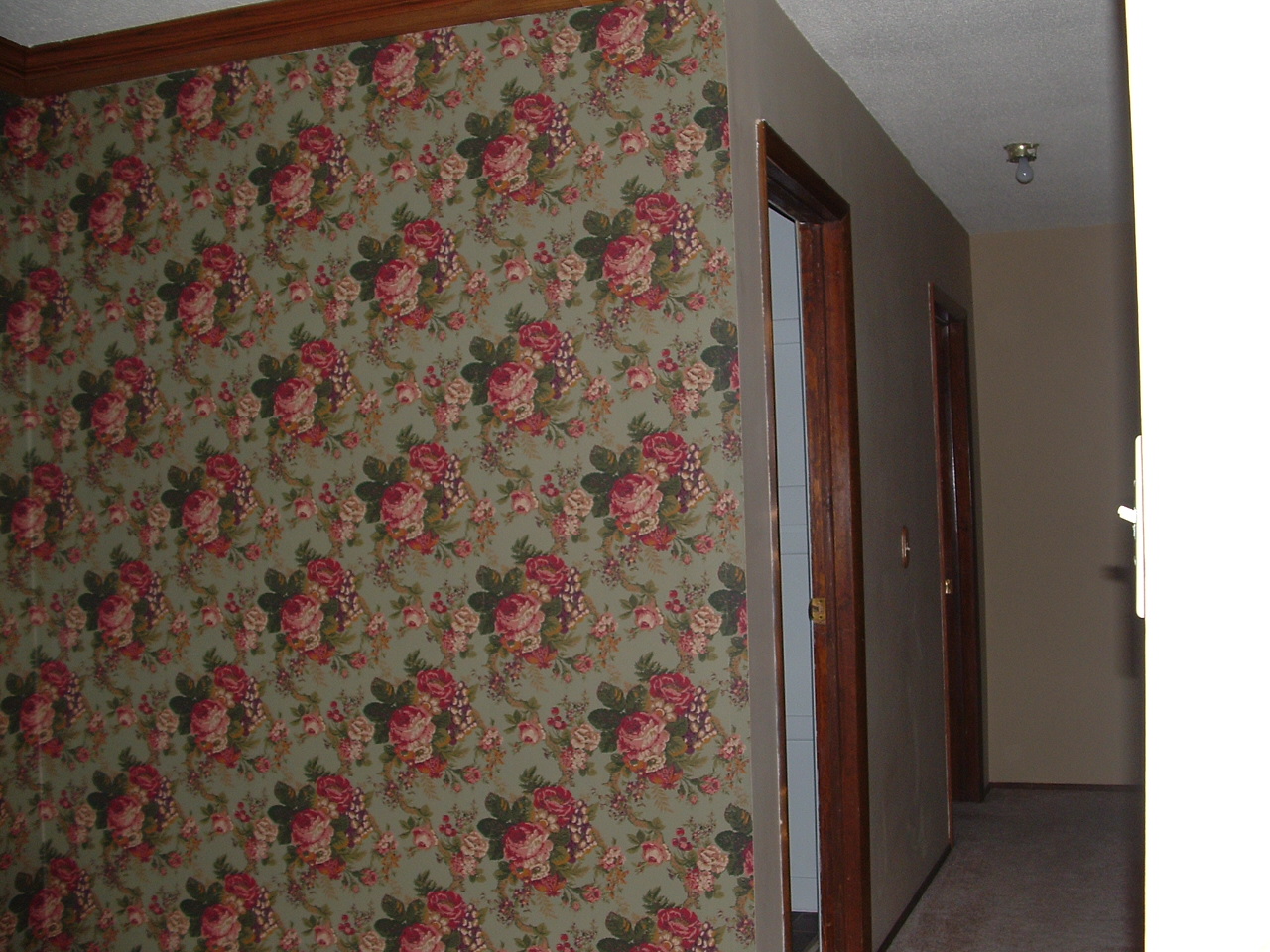 The cabbage wallpaper felt a bit like standing in the middle of a Magic Eye poster.  (Photos circa 2006)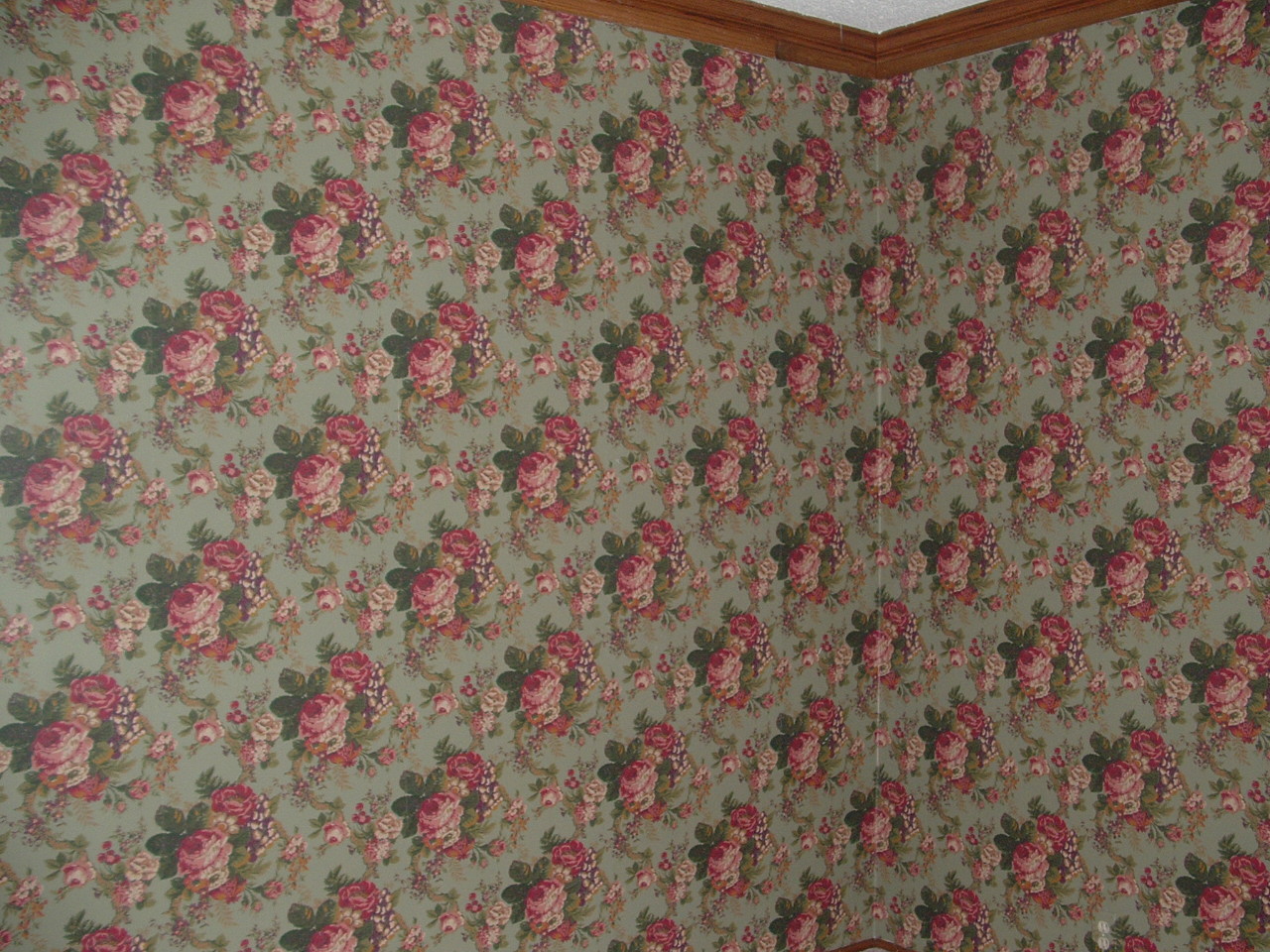 After thinking it over, and being gifted an antique bookcase by my in-laws, the space became a sitting room.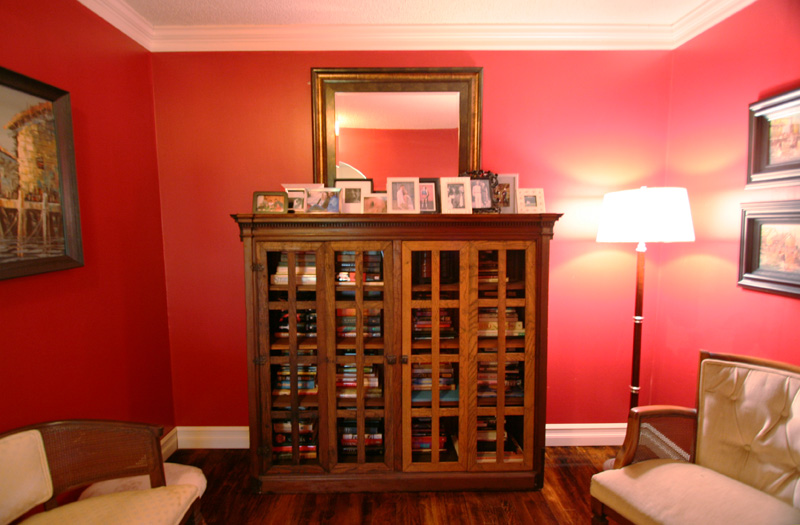 (2010)
As our family grew and our entertainment room was getting more use I knew we'd be better served if we could move our computer and office junk into a different space.  It was then that our sitting room swooped in to save the day.  After going through all of the spaces in our house I knew that the sitting room could be better utilized.  We swapped our desk for a secretary for closed storage and moved the desk and office essentials into the hallway sitting room.  I picked up a few file boxes from Target and cleared the bottom shelf of the bookcase for them.
I love when you are able to recreate spaced to better fit your needs. The previous owners of our home had an elaborate Victorian display area set up there.  It was purely display with no function to it.  This was a space that could have easily been ignored, under used, and kind of an eye sore.  I'm glad that we were able to really use and enjoy it.
When you're out of room and need an office here are my best tips for creating a home office:
Ask yourself what your main needs are in an office.  Is it a file cabinet?  Is it a dedicated space for computer work?  Do you need a printer?
Walk through your house with new eyes.  Evaluate each space and ask yourself if any of the rooms, closets, or dead space are being used to their fullest potential.
Think outside of the box!  You don't need a full room to use as a home office.  For this space we added a small secretary and 4 file boxes to the bottom of our bookcase.  We didn't have to repaint or rearrange much at all.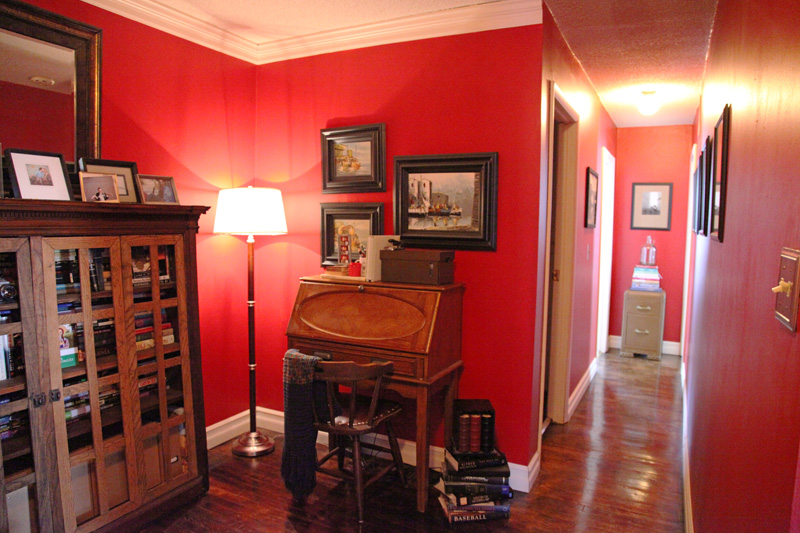 (2014)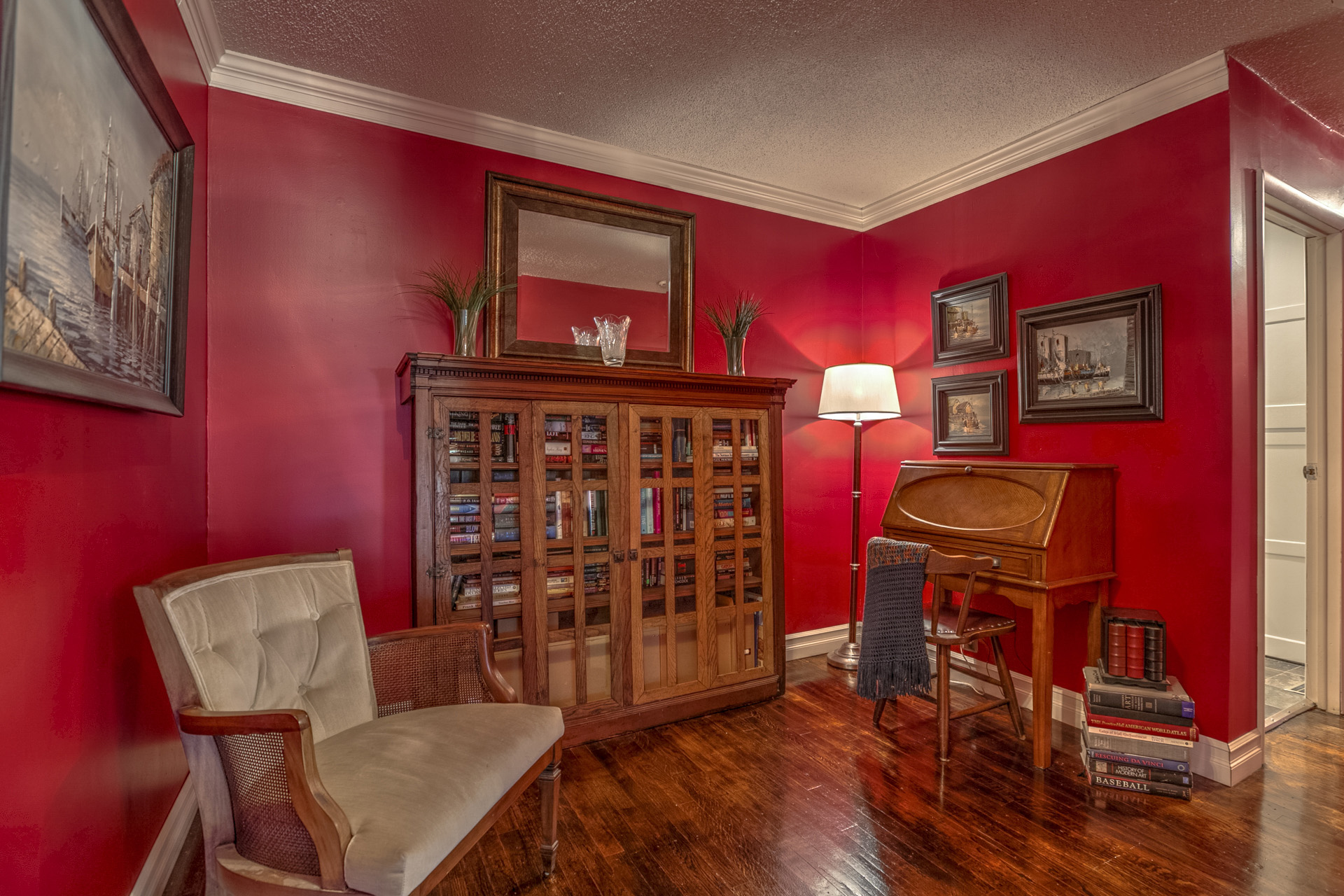 This room was always difficult to photograph.  This listing photo from when we sold our home shows the space set up with our computer desk, tho it is staged for sale and is stripped back of accessories.
And because they are on the computer here are a few bonus pictures of the adjoining hallway: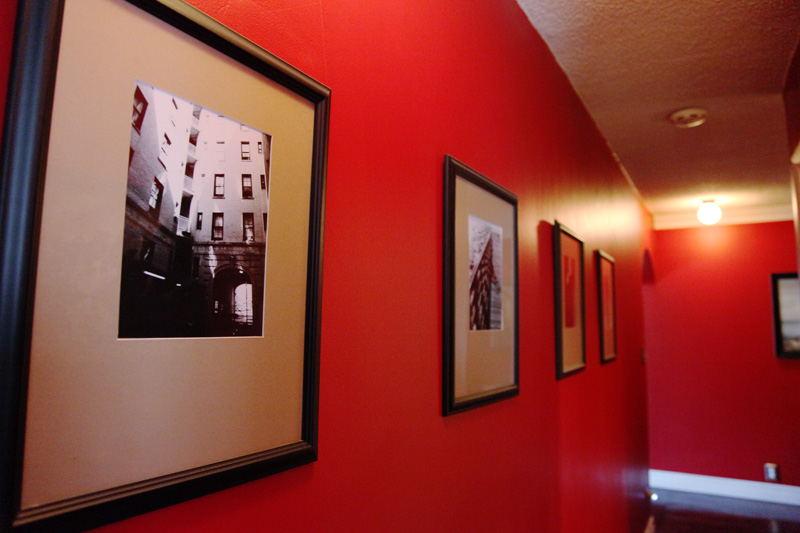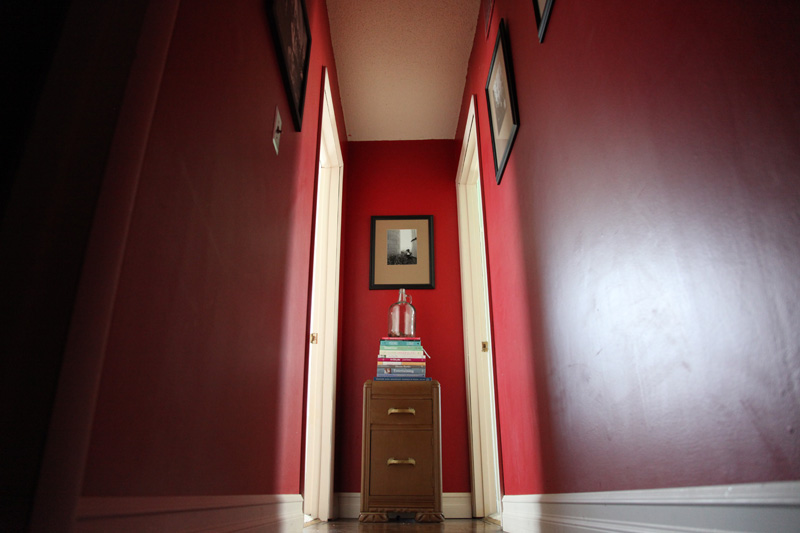 I honestly have no idea why we decided to go RED in the hallway and sitting room.  It was early days in our home ownership and I think there was a picture of a red room we liked.  Clearly we've never been afraid of color, haha.  I'm not sure I'd do the same thing again, if for no other reason than it was a beast to photograph.  It did make that interior hallway feel extra cozy tho!
Do you have any awkward spaces in your house? Our house was close to 100 years old and had been added on to twice, which left the home with this nook.  What would you have done with it?  How have you managed to incorporate your personal office needs into your home?
Shop the space (affiliate links):
Don't forget to pin!