When you are a small business owner the struggle between expense vs investment can be very difficult.  This is especially true if you are working from home and needing an office.  I am co-owner/photographer of a wedding photography company in Kansas City with my business partner and life long best friend, Sarah.  In the photography world it is very common to skip having a brick and mortar office.  Instead you hold meetings at coffee shops and various places around town.  We are currently in our 9th year of business and in those early years that is exactly what we did.  I know lots of seasoned photographers who still do this.
Honestly tho, it pretty much sucks.  When you meet in someone else's space you don't have control over anything.  You could end up without a table or have to sit in an undesirable location.  There is no control over the noise level and the atmosphere isn't set up for your business.  This also doesn't take into account that you have to arrange your meetings around another businesses open hours.  All of these things led us to want our own space where we could meet with clients.
Our photography business focuses solely on wedding photography.  That means we don't do studio photography and we don't need a full building.  When we began looking at our needs we realized that we needed 1 client meeting room.  We mostly do our editing and other tasks from home but we needed a space for initial meetings, 30 day planning meetings and image reviews.  All of those needs meant that owning or renting a space where we carried overhead on a day to day basis didn't make a lot of sense for us.  It also didn't feel like we would use an office-share space consistently enough to justify the costs.  We could utilize a drop in office share space but that didn't feel like a huge step up from the coffee shop situation.
While it was a bit unusual we decided to utilize a spare bedroom in Sarah's house as an office.  At the time we lived down the street from one another and it was very convenient for us to meet at her house.  We had begun to settle into that space when she got pregnant and needed the room for a nursery 🙂  So I began to think about spaces that met the following criteria:

I thought about every space we had access to, free or rented.  After thinking it over I realized I had the perfect solution – my sun room.  Since meeting at Sarah's house for a few months it was pretty obvious that an in-home meeting space was ideal for us.  We had total control over the space, no additional overhead, and we lived close enough that the 'commute' was ideal for both of us.
My sun room was located at the back of our home and had it's own entrance, which meant that new or prospective clients never needed to enter my main living space.  The room had skylights and windows on 3 sides.  It wasn't too big or small – it was the perfect size for what we needed.  Best of all it was already paid for which meant we weren't incurring additional overhead.  I pitched the idea to my husband and then to Sarah and we all agreed that the sun room was the perfect fit for us.
Because I love a good before and after here are the earliest photos I have of the sun room from the day we moved in.  It rained that day and was just generally chaotic, so I don't have a true 'before'.  I'm showing stairs that led to the sun room, the view into the sun room from the family room and a bit of overhead decor that the previous owner had in there.  Other than this shelf and garland there was nothing in this room when we took possession.  It was all white with stained and damaged green carpet and no over head light. (Photos 2006)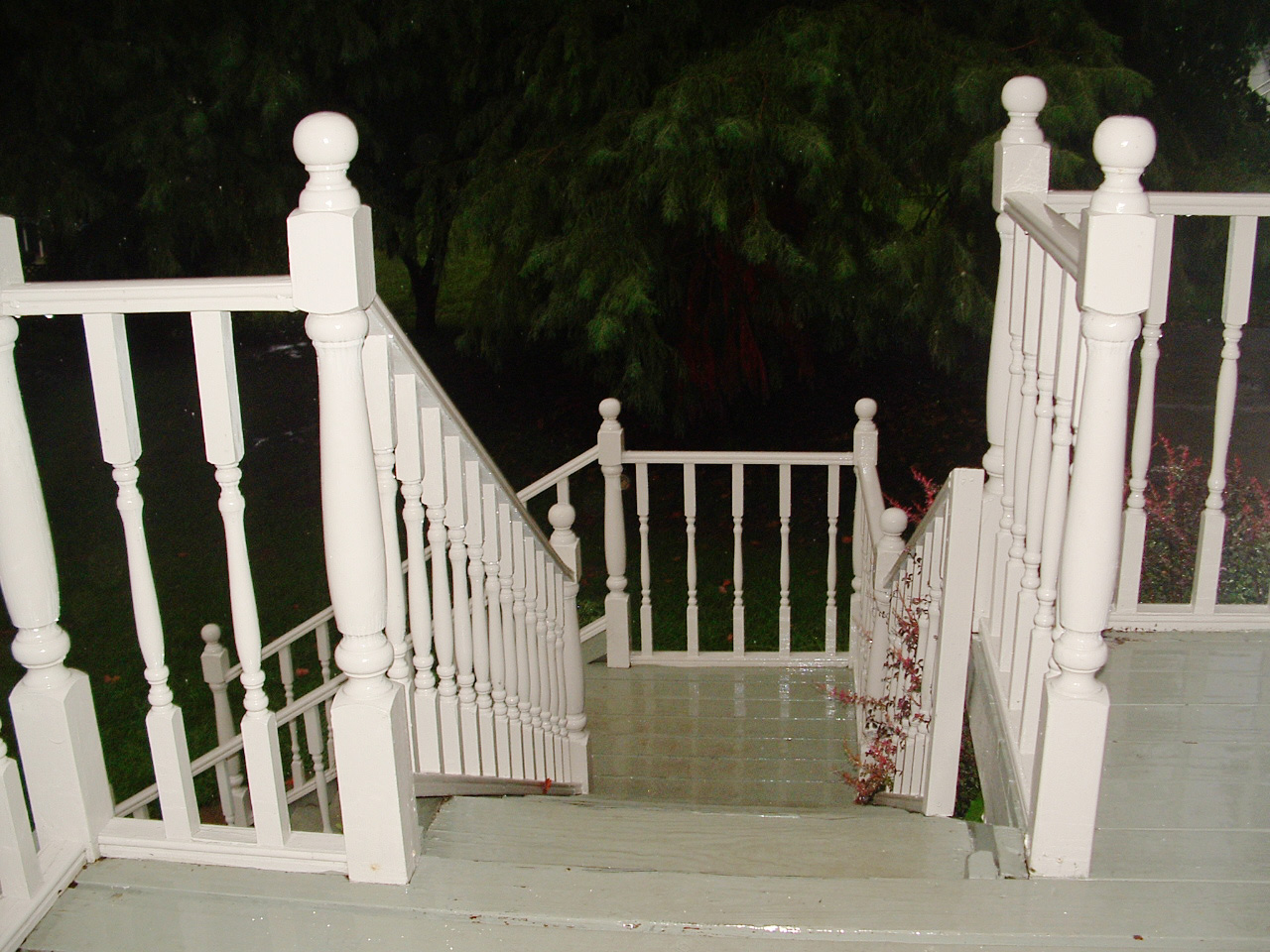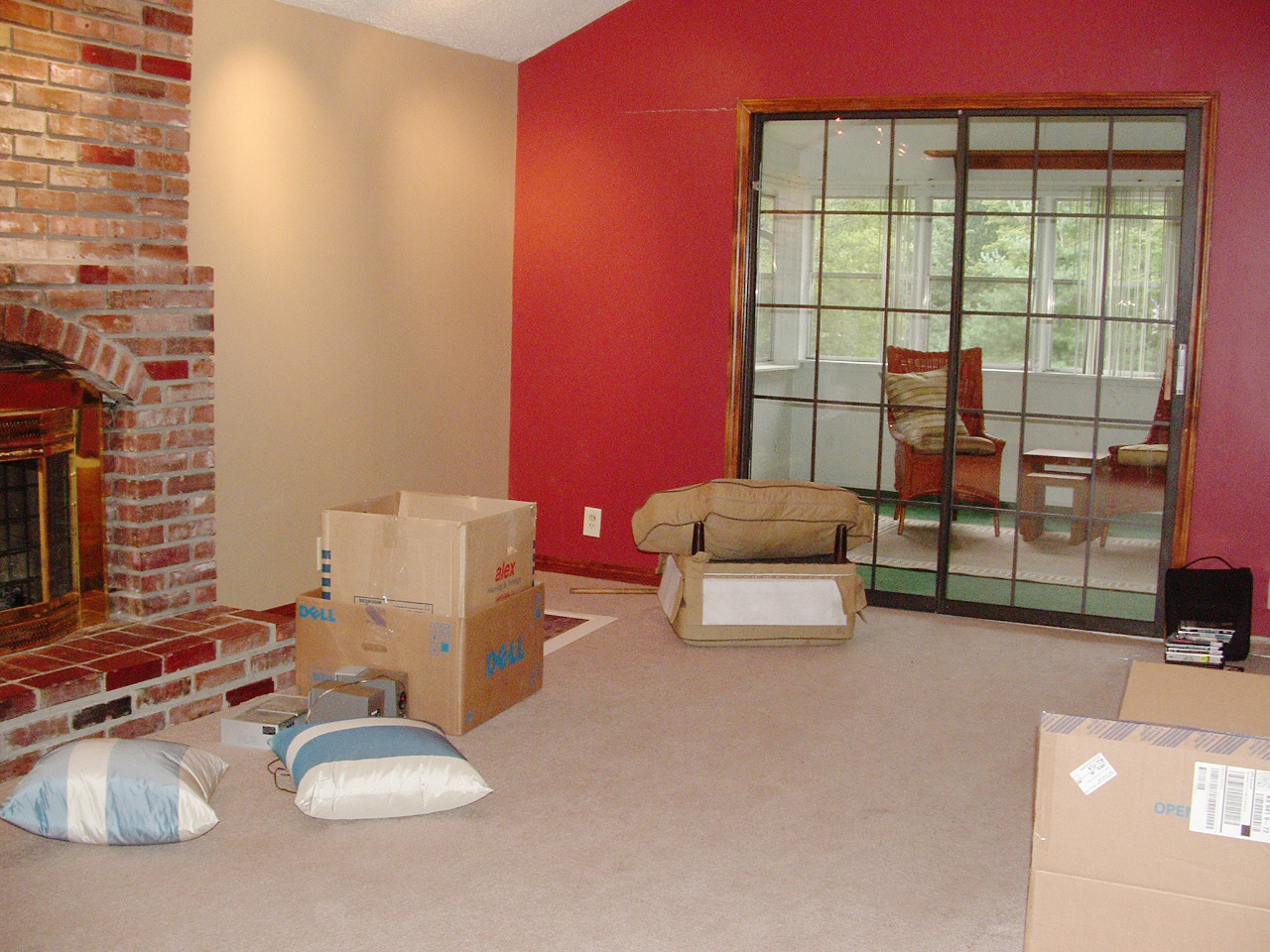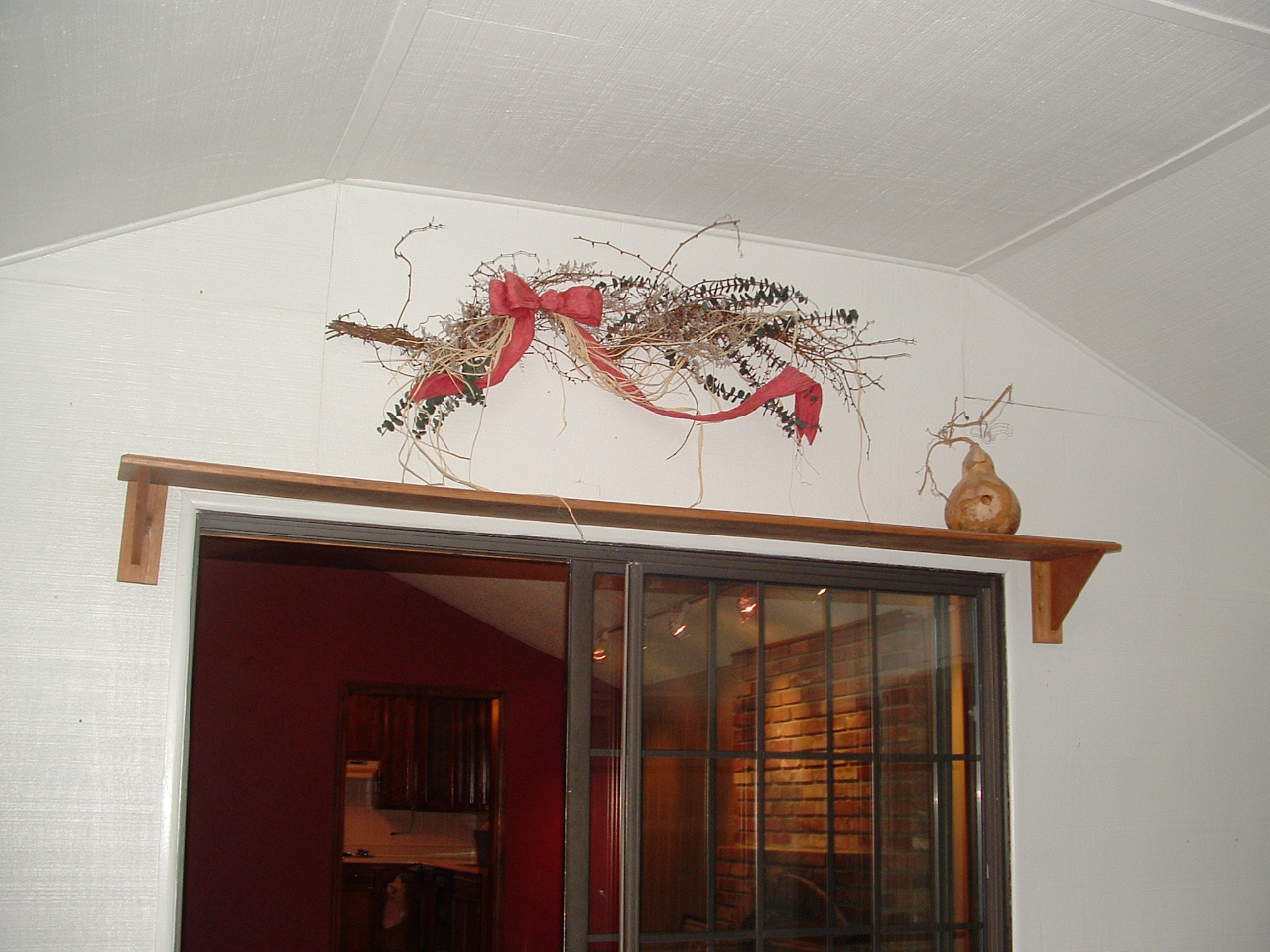 After we had lived there a bit we painted the walls and added furniture. I later pulled up the gross carpet and painted the floor.  (Please ignore photo quality and editing, photography is always a process 🙂  Photos circa 2010.)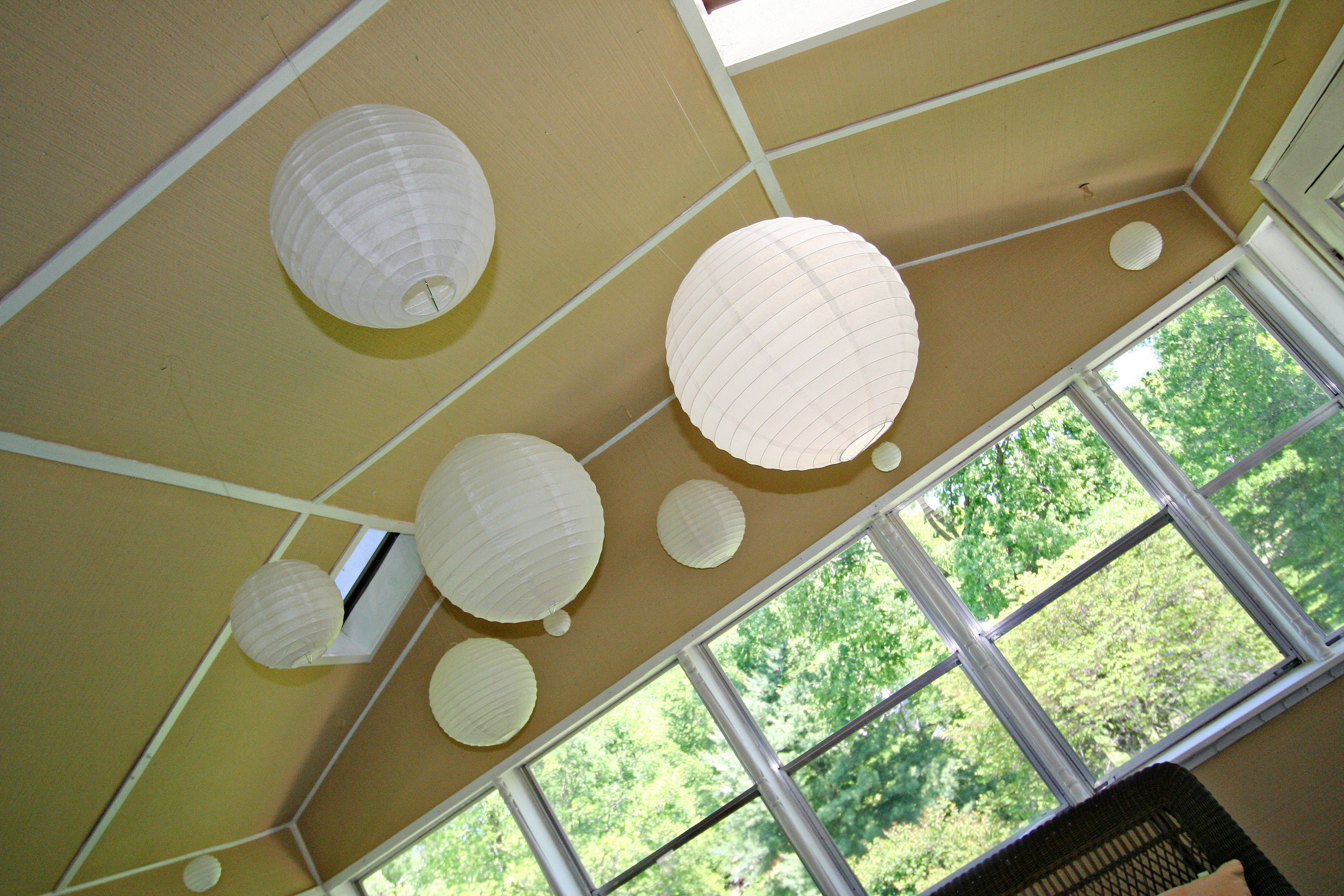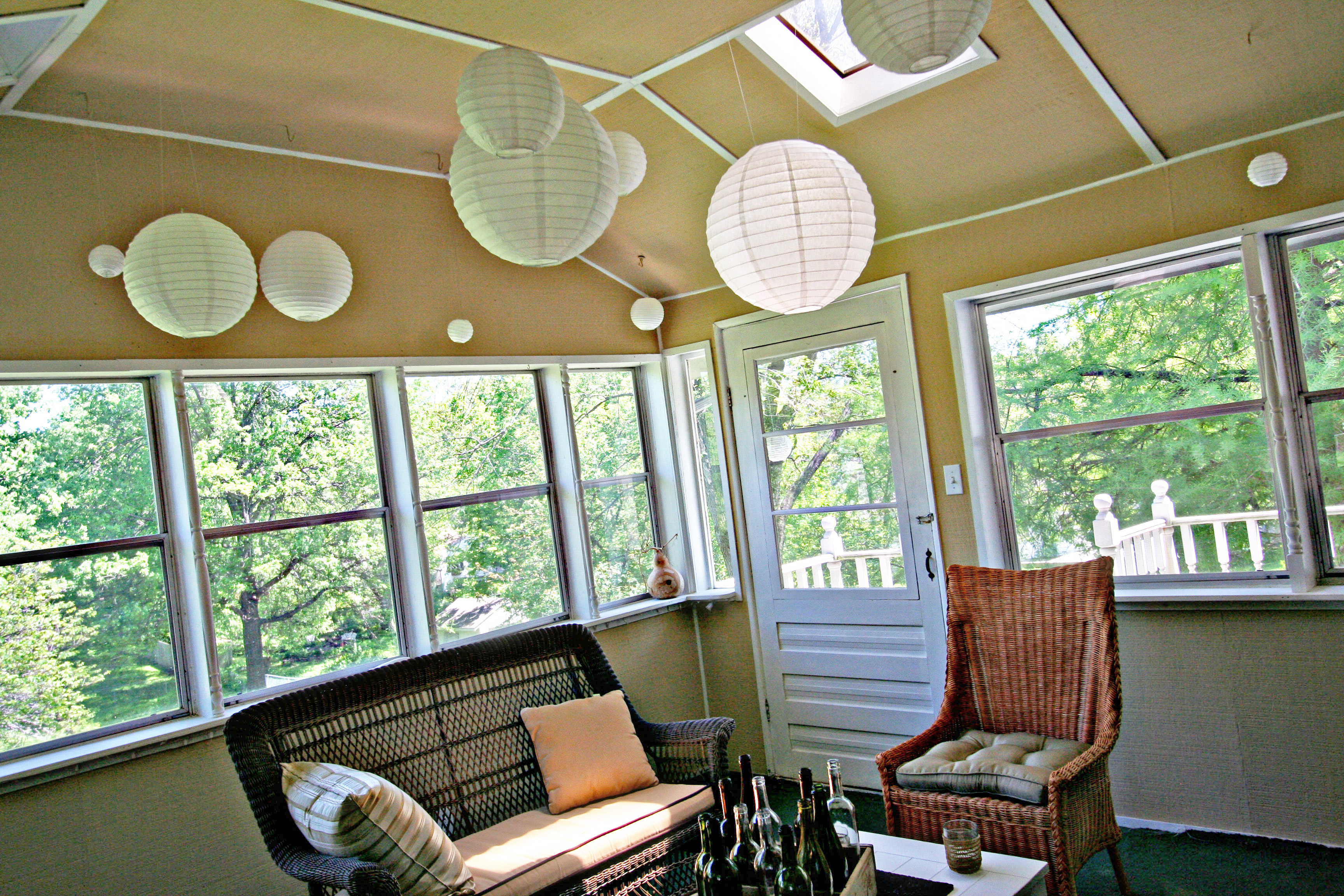 I hung the paper lanterns for a party and ended up leaving them to help fill the space in lieu of a light fixture.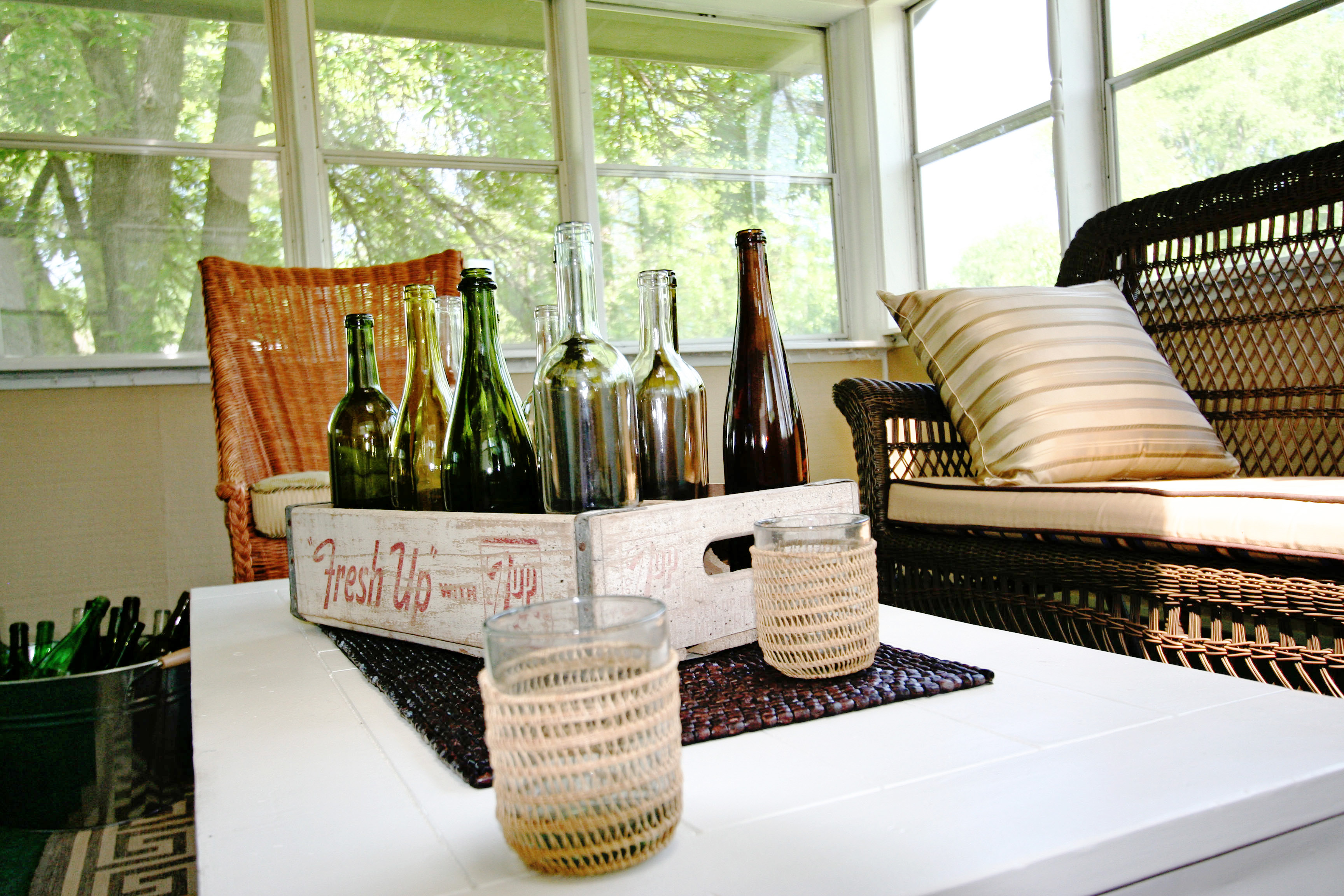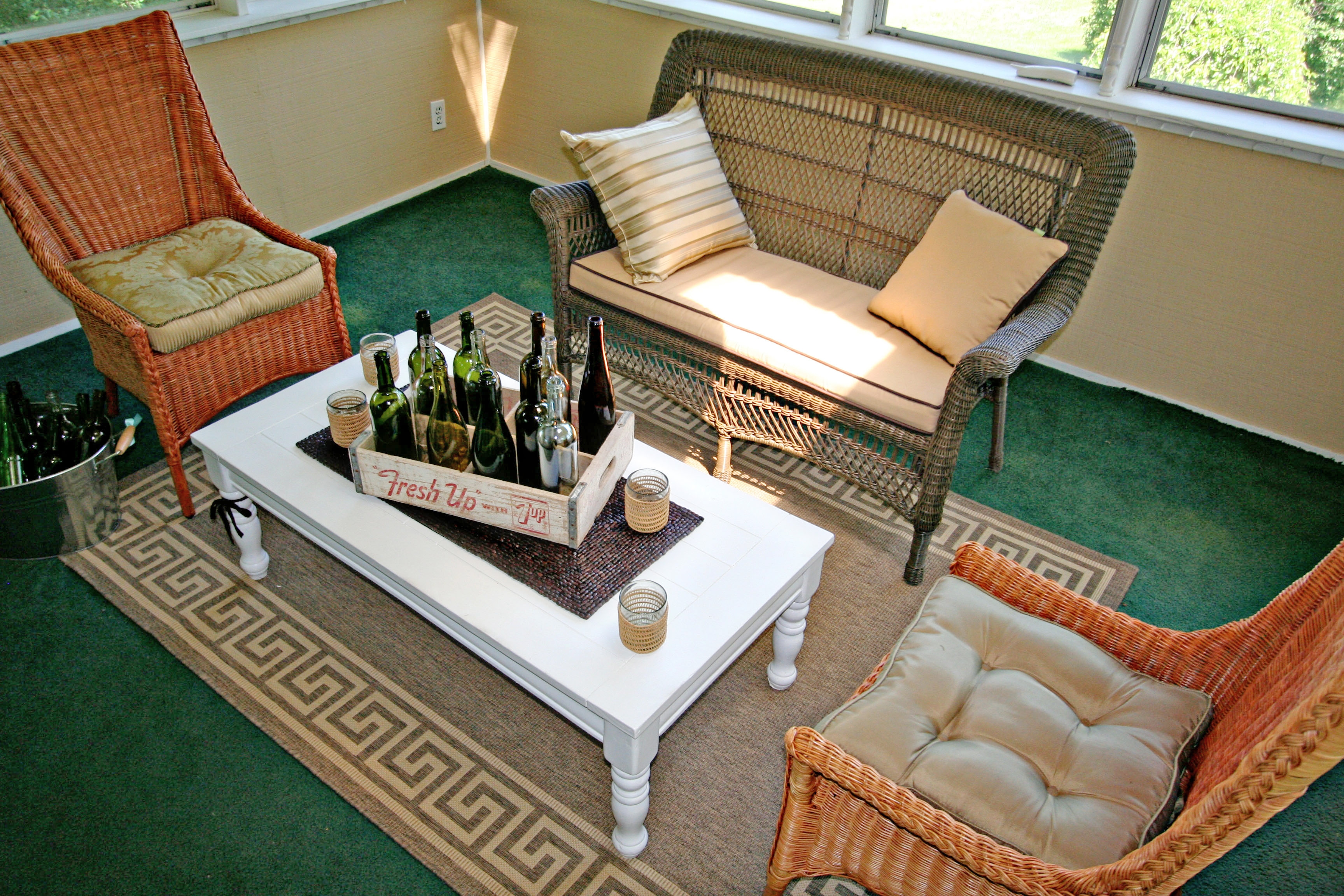 To make the sun room into a client meeting space we needed to add an overhead light.  Luckily my stepdad and husband were able to do this fairly easily by removing some of the ceiling panels and running the electrical needed down to the switch.  We also painted the room grey to freshen up the room and match our business a bit better.  And here is what we ended up with: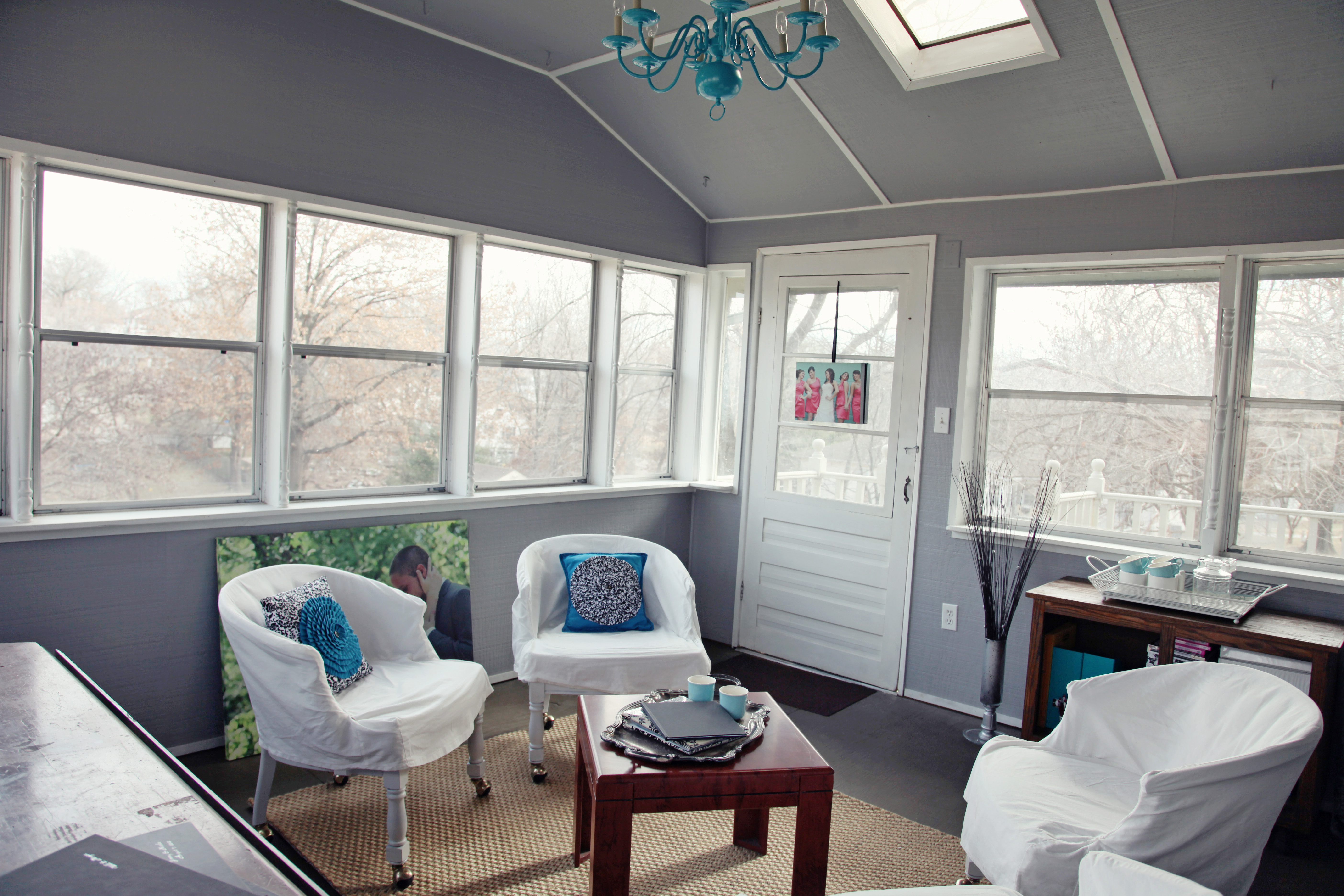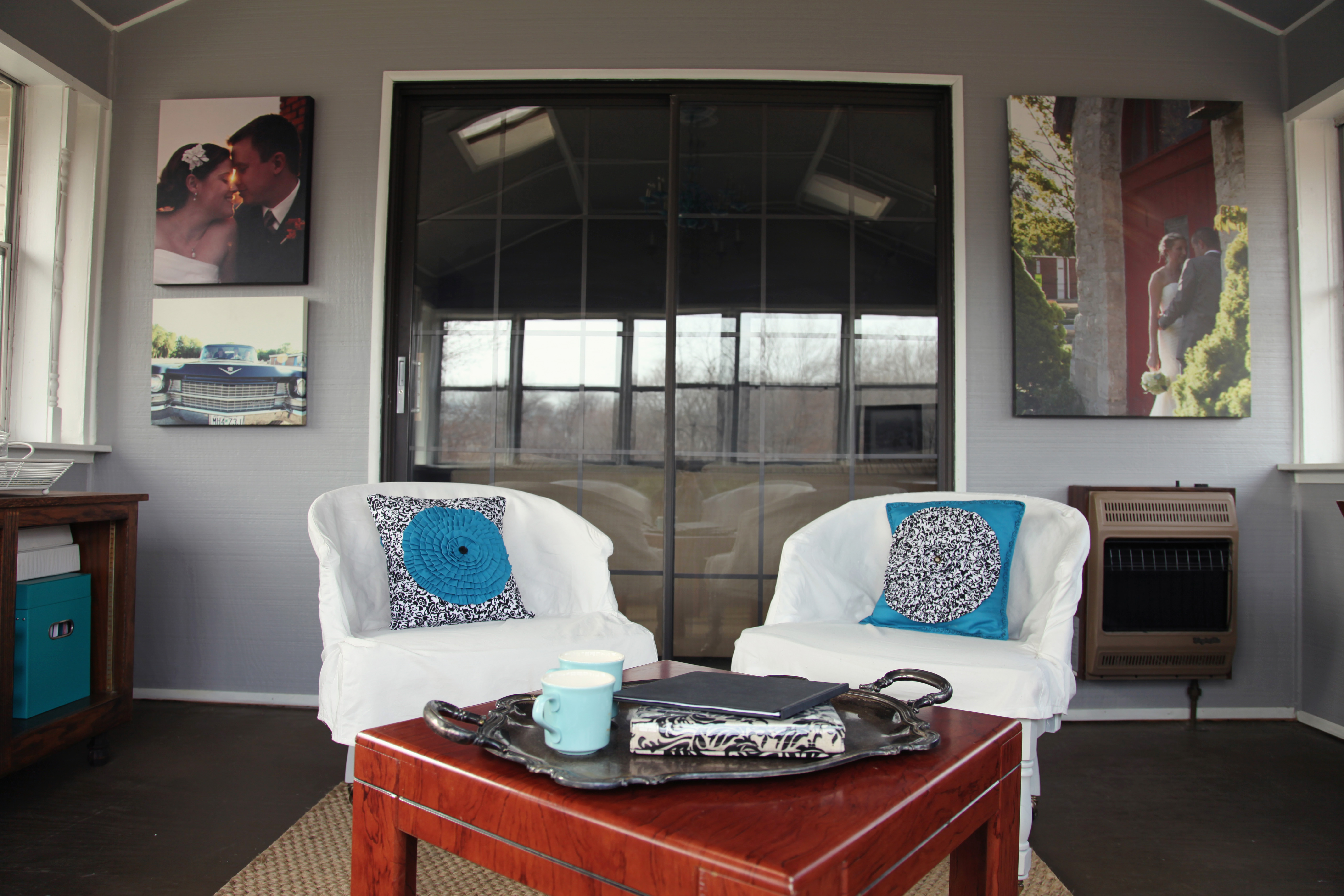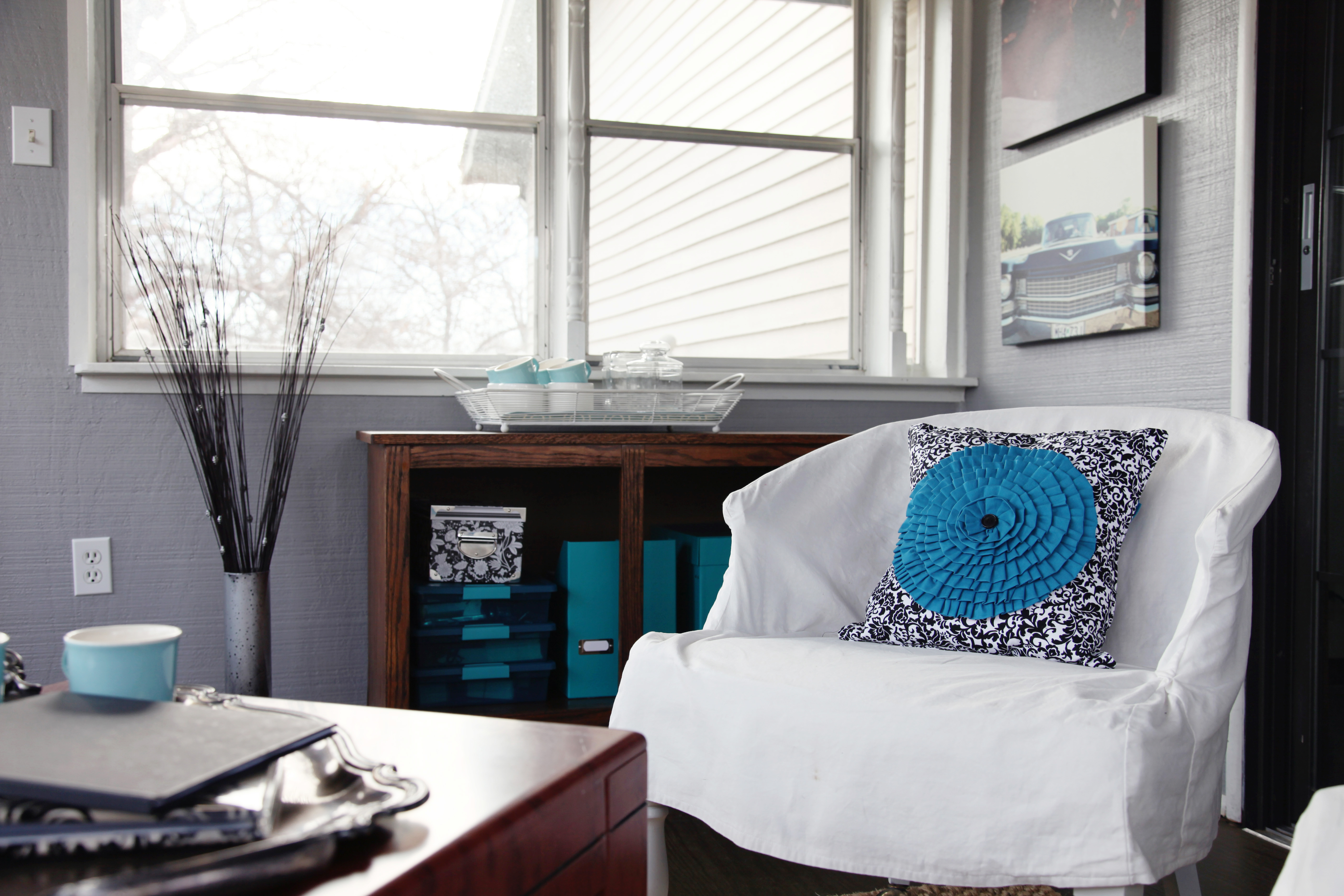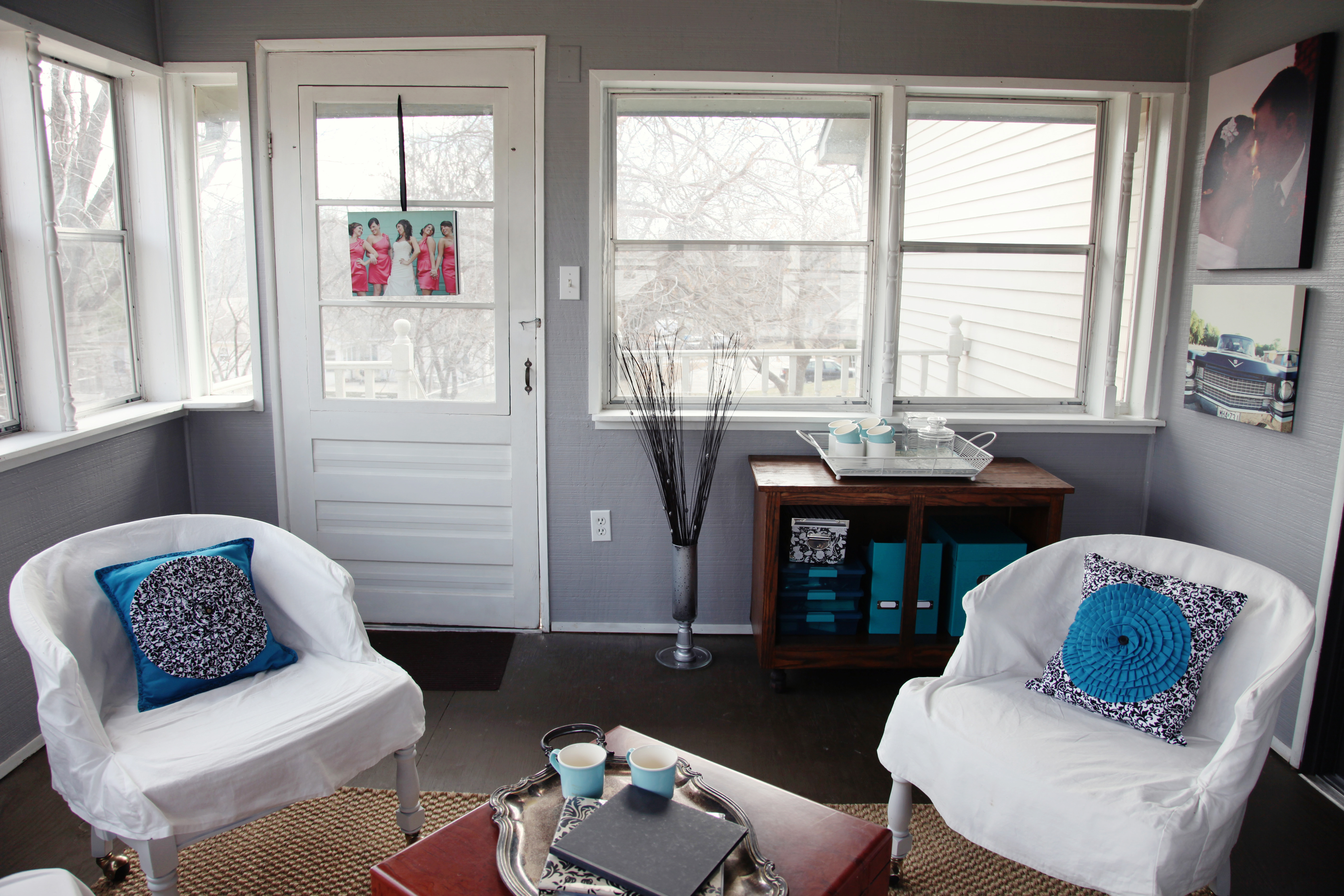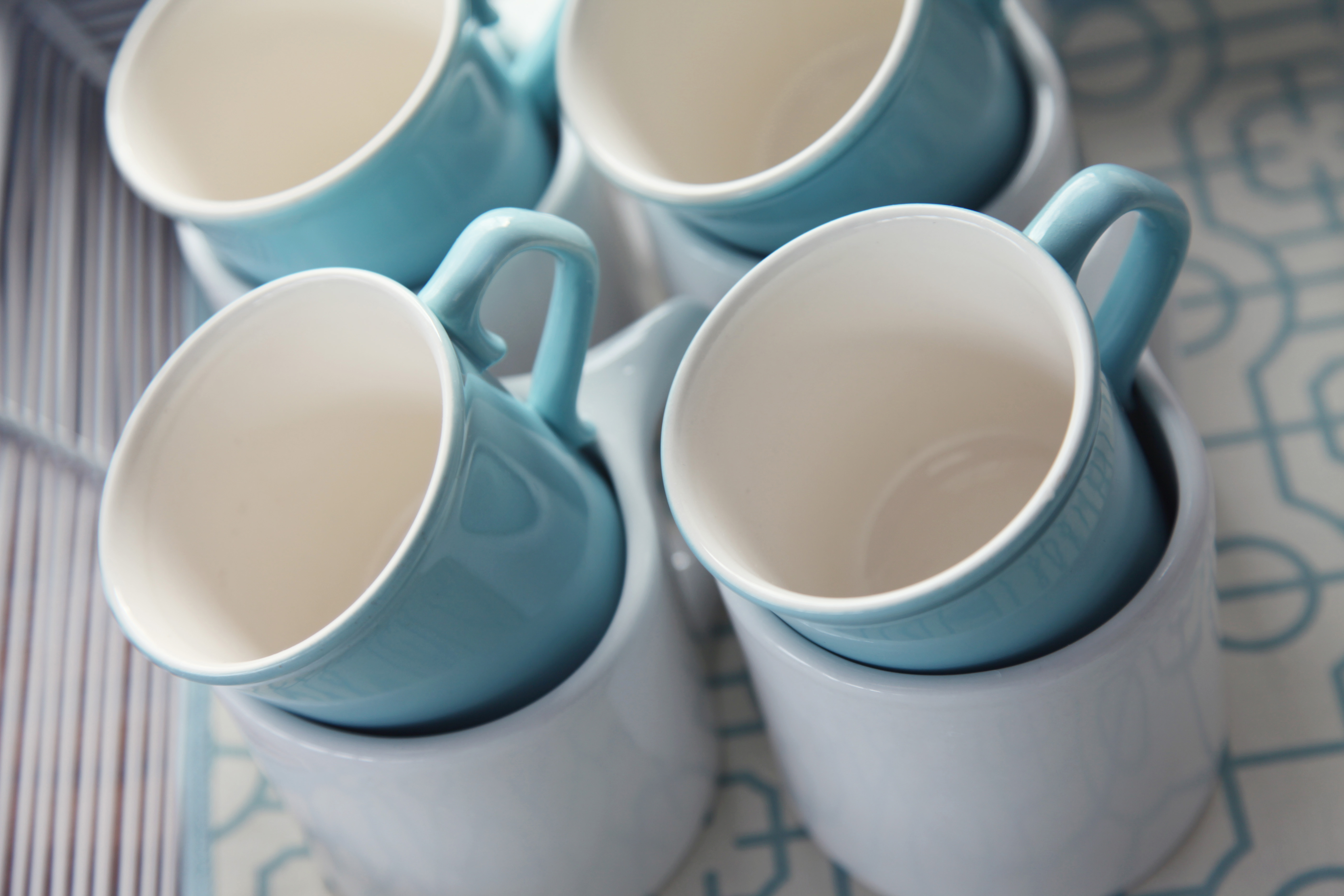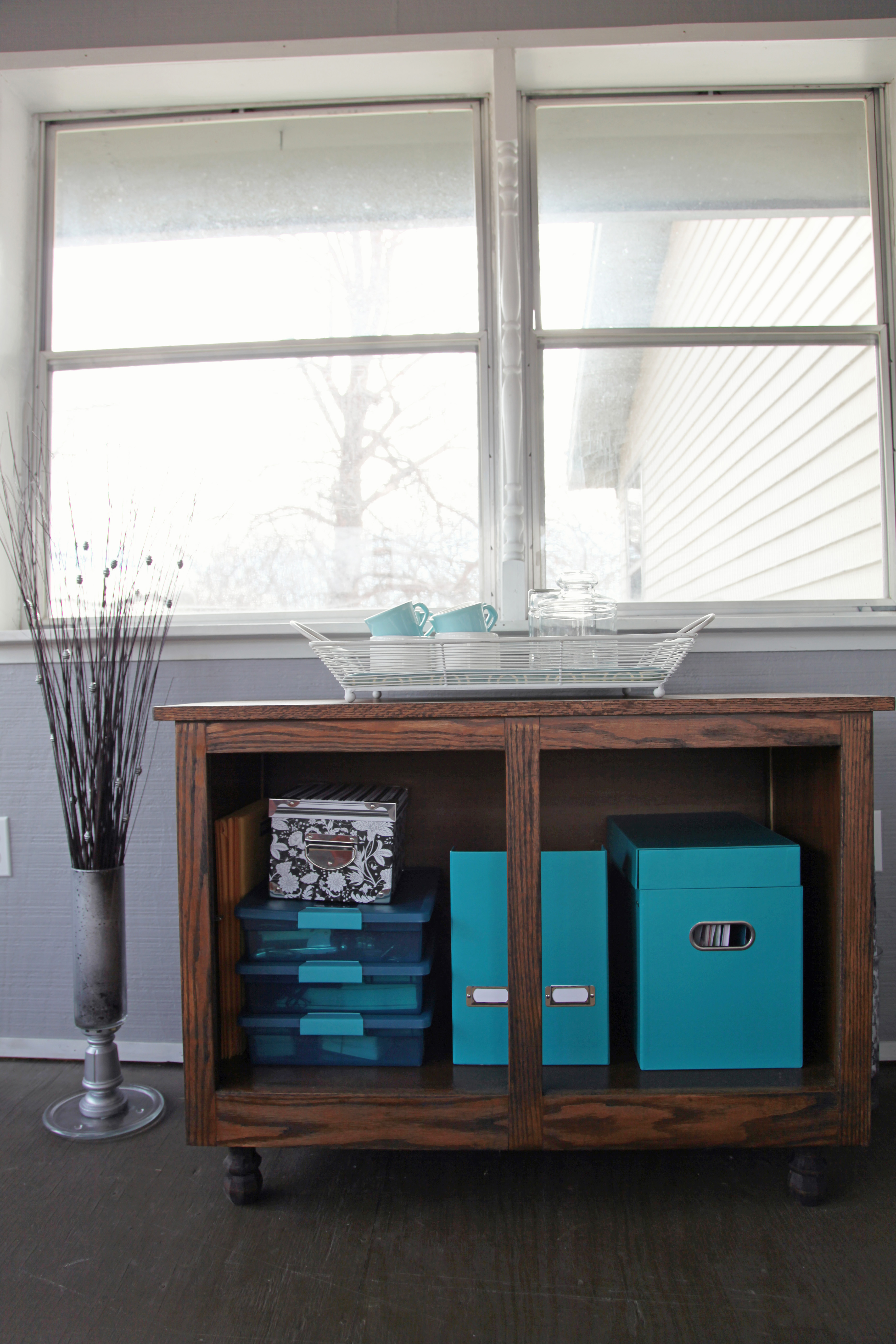 Shop the look: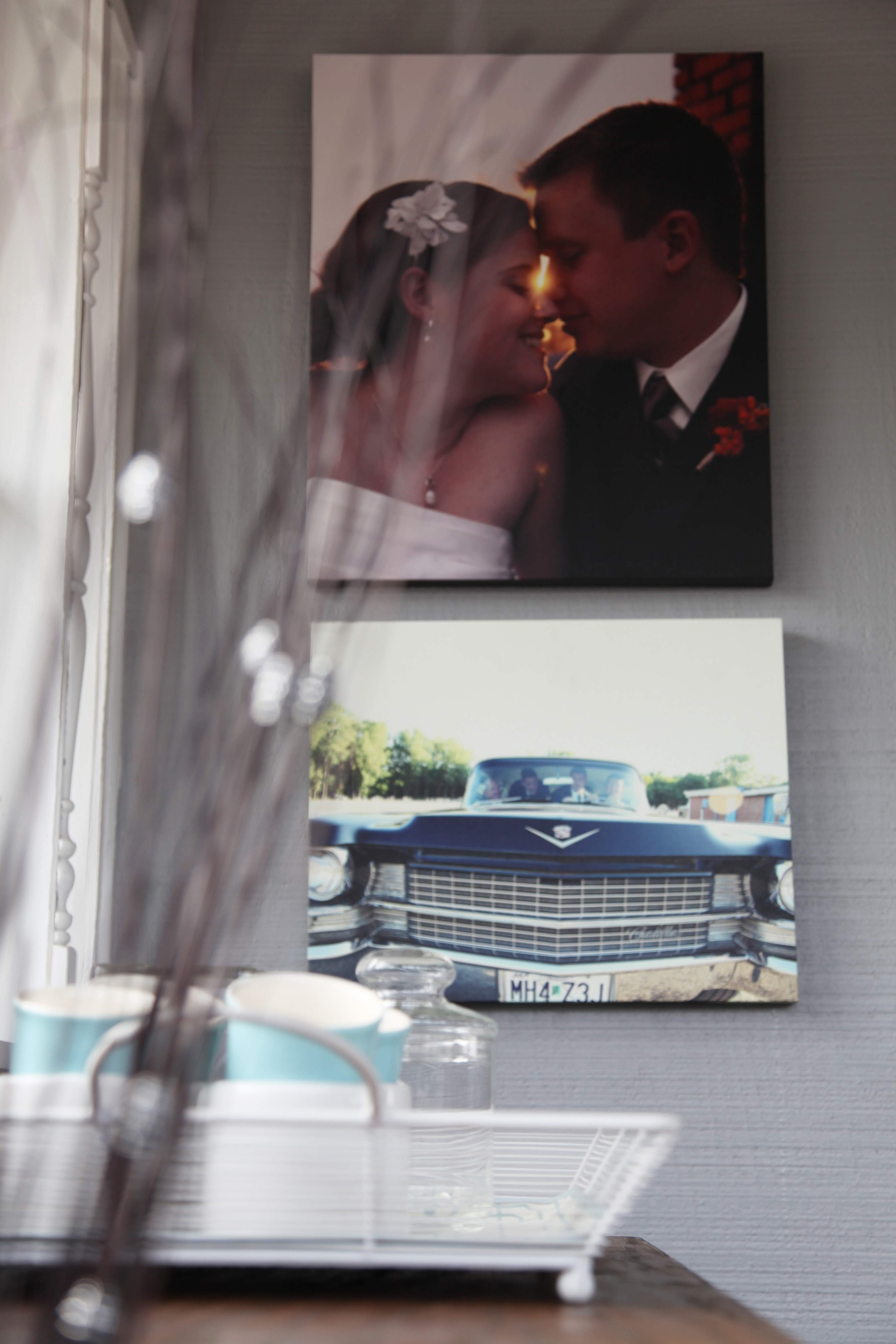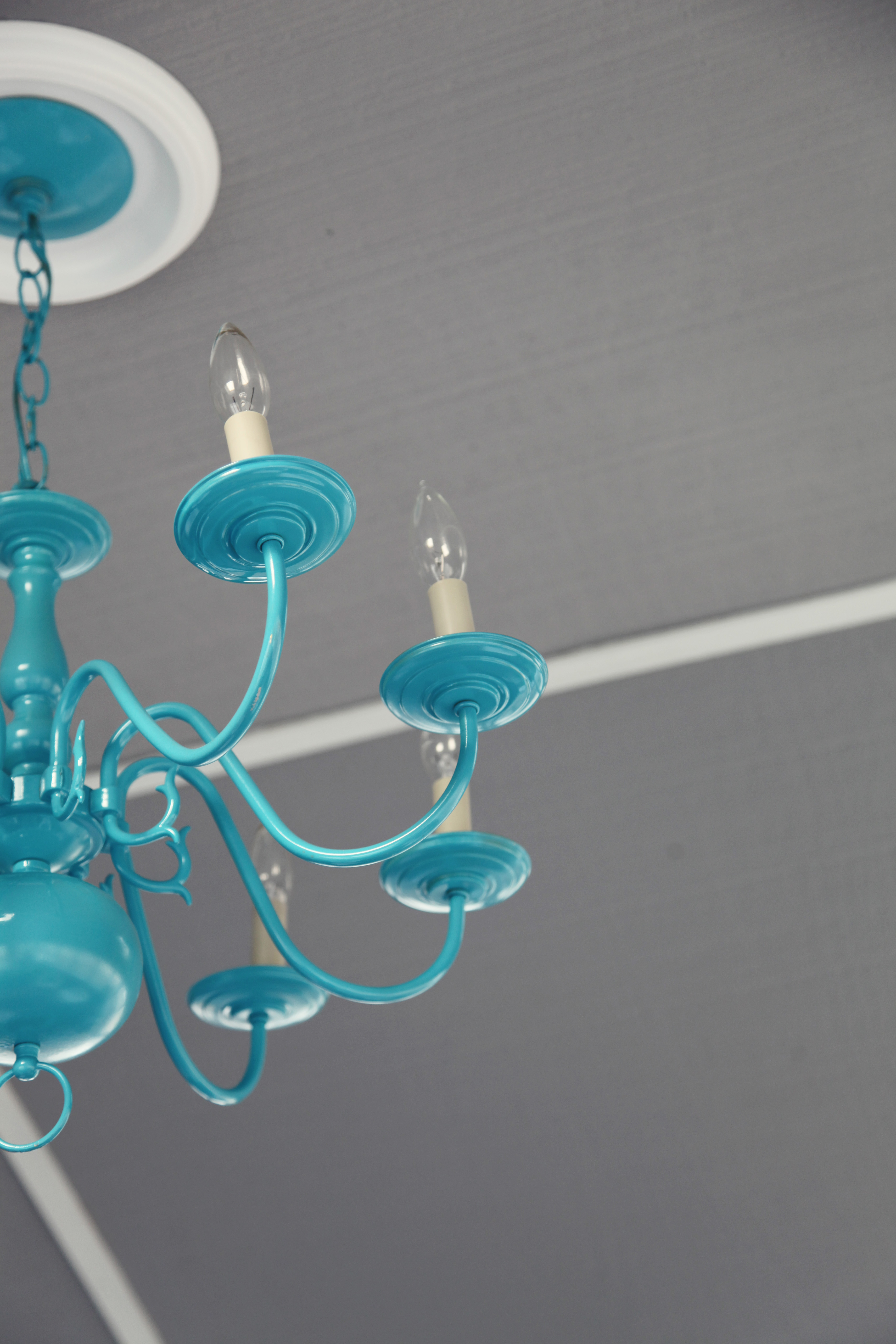 This office served us well for the better part of 3 years.  Overall it was a great arrangement.  What do you think, would you consider meeting clients in your home?
Don't forget to pin!