This is a funny post for me to write because several years ago, in our old house, I dreamed of having an all white house.  (Yes, the whole house.)  My husband wasn't on board (and ultimately I love color too much to make that commitment) but I did have an all white room that I loved.  LOVED.  I wrote about that room here and showed the final photos of it in that post.
Fast forward to 2018 and white walls are everywhere.  And to be honest?  A lot of the time it doesn't look right.  This post by Maria Killiam talks about why white isn't right in every house.  (I found Maria's blog around the time I bought our current home and I love, love, love how practical her advice is.)  BUT if you are going to paint your walls white (which can be stunning) I thought I'd offer some practical advice from someone who has done it before on how to decorate with white walls.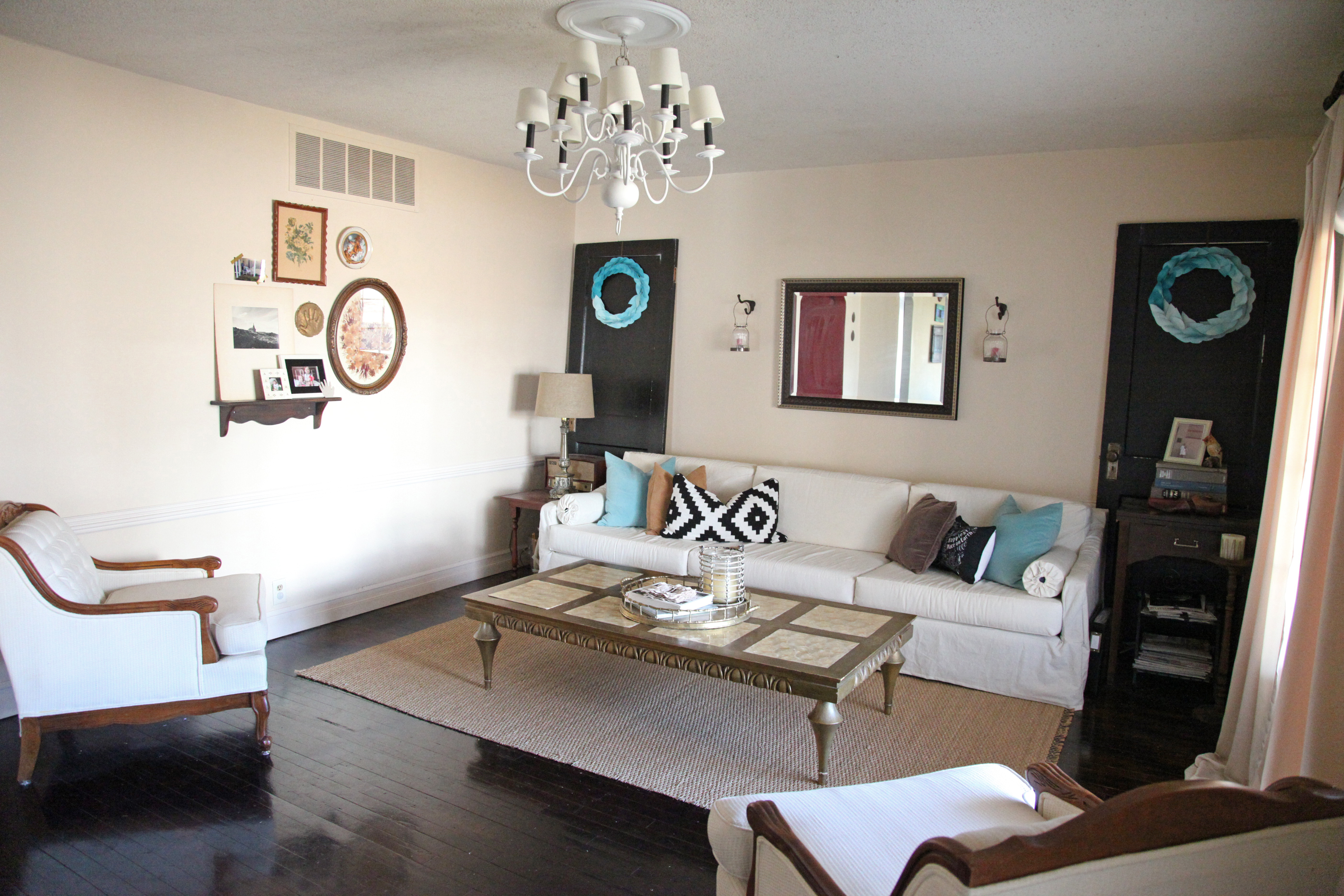 The first key to getting white right is to layer.  Layer, layer, and then layer some more.  Because white can create a gallery effect that makes individual pieces look lonely, like they've been dropped into a space you have to bridge the gap. To do that you add layers like a rug, curtains, pillows, and accessories.
The next thing I recommend is to not matchy-match.  Just like you wouldn't go full on mauve with your curtains and pillows in the exact shade, don't do that with your white either.  Its ok to mix white with cream.  It's even ok to mix in white on white patterns (or white on cream or even white on grey).  When you pair white and cream it creates another layer and helps it look less "I went to Ikea and bought everything'.  (FYI, I love Ikea.)
Lastly don't forget texture.  If you have an all white pallatte make sure and add in various textures of white.  This is easy to do with pillows, blankets and accessories.  When you layer a blanket over your couch choose something with a nubby hand knitted feel.  Looking at curtains, go with a tweed instead of cotton.  Instead of a flat weave rug go with jute or a shag.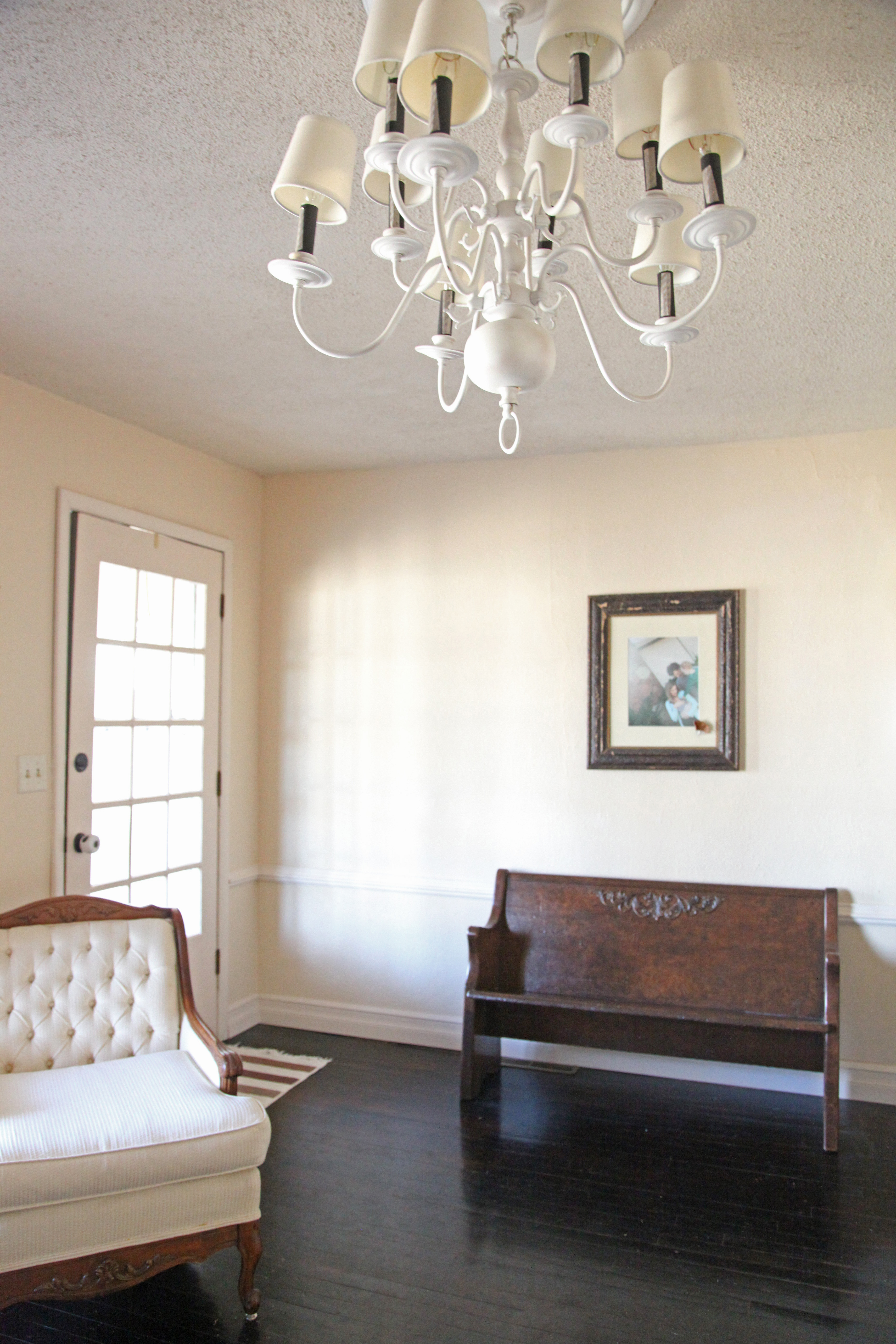 Bonus tip:  Contrast is your friend, sprinkle in a smatter of wood or black for a bit of visual interest.  Although it seems contrary to the idea of a white space, contrast will make white come alive, especially if you have the ability to use natural items (wood, leather, plants).
Here are some great items to help you bridge the gap when decorating with white walls:
(
Affiliate links provided.  If you shop from one of these links it helps support this blog.  Products do not cost more when you shop through an affiliate link.  To read all of this blogs disclosures and policies click here.
)
If you're struggling with your white walls I hope these tips help.  What are your best secrets for pulling off white walls?