Guys I love seasonal decor.  Take a look in my storage room and you'll see bins labeled 'Spring Decor', 'Fall Decor', 'Halloween Decor' and far too many labeled 'Christmas Decor'.  And thanks to the invent of the internet and Pinterest seasonal decor is easier than ever.  Sometimes I like to go all out (see my note above about all the Christmas decor) and sometimes I just like a touch here and there.  When I am looking for a little filler I love taking a look at Pinterest for free printables.  There are talented people out there giving their art away for FREE, amazing.  Today I thought it would be fun to pop in with some of my favorites for this season as well as a free fall printable of my own!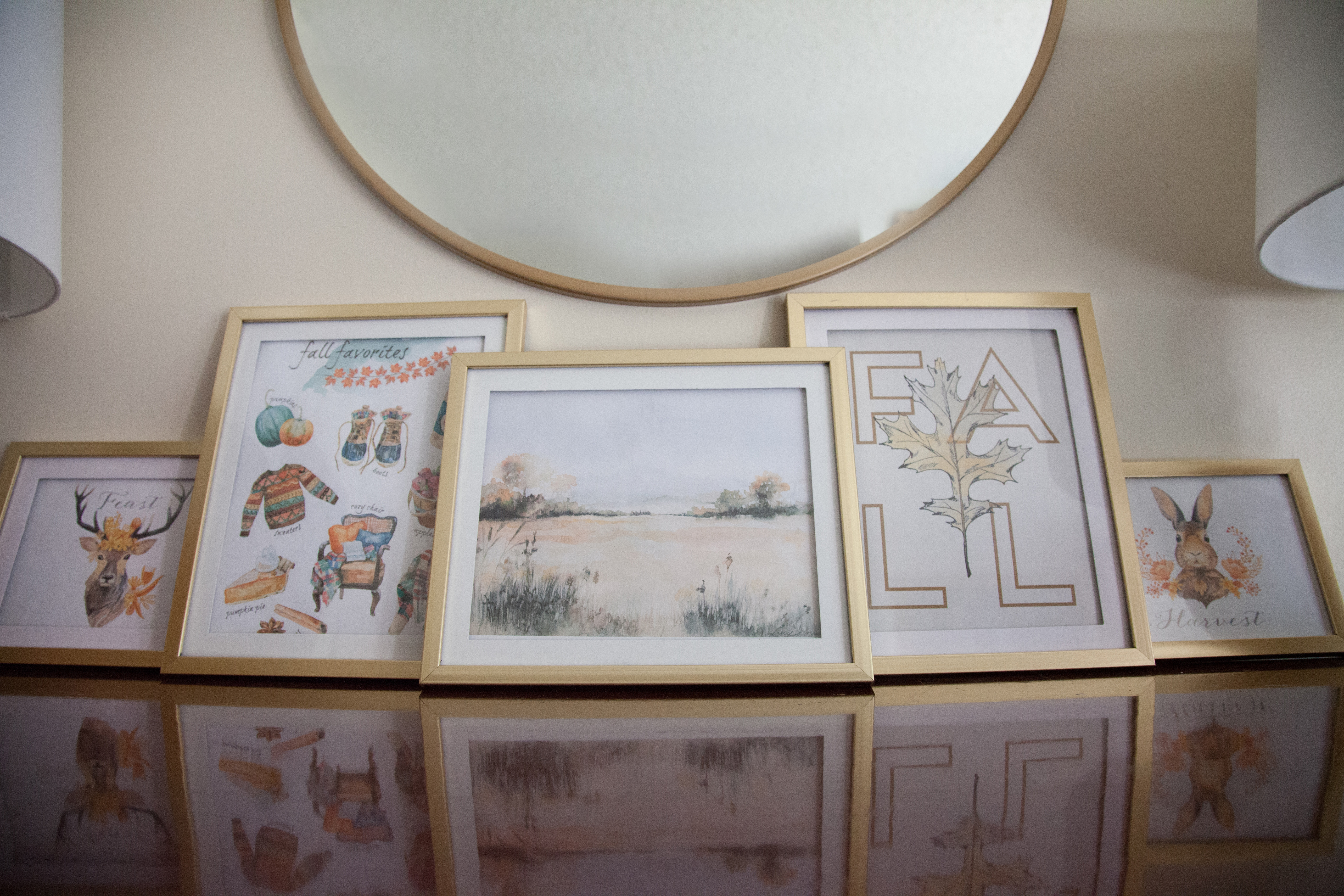 Here are some of my current fall favorite printables:
I don't feel like this would be a fair post if I didn't include a printable of my own.  I couldn't decide which color I preferred so both are included in the download!  These print on letter paper but are designed for an 8×10 frame.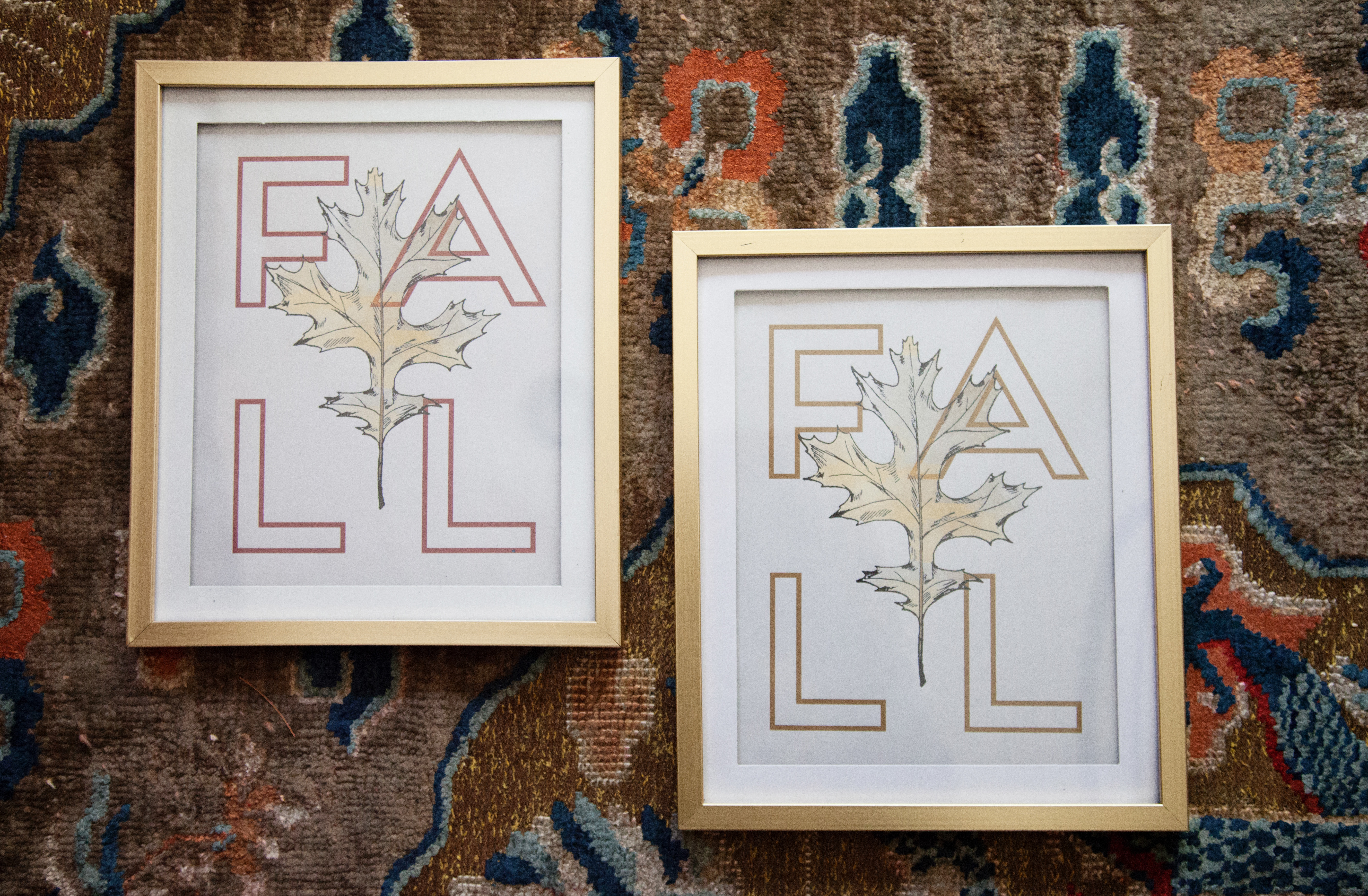 To get your copy simply subscribe to the email list and it will be delivered right to your inbox!  (Or spam folder, you should probably double check there too.)

Don't forget to pin!