(This post may contain affiliate links.  If you shop from one of these links it helps support this blog.  Products do not cost more when you shop through an affiliate link.  To read all of this blogs disclosures and policies click here.)
It's that time of year when I start gearing up for my oldest boy to turn another year older.  As I prep for this years shindig I thought I'd share some of our past birthday parties in honor of the big event.  I am not a big character toy fan, and as a boy mom that has proved to be very challenging.  My natural bent wouldn't be to throw character themed parties. Ultimately tho if I'm throwing a party for my kids I want them to have a party that they are excited about and love.  Our first foray into character parties was a few years ago when we hosted a Teenage Mutant Ninja Turtle birthday party.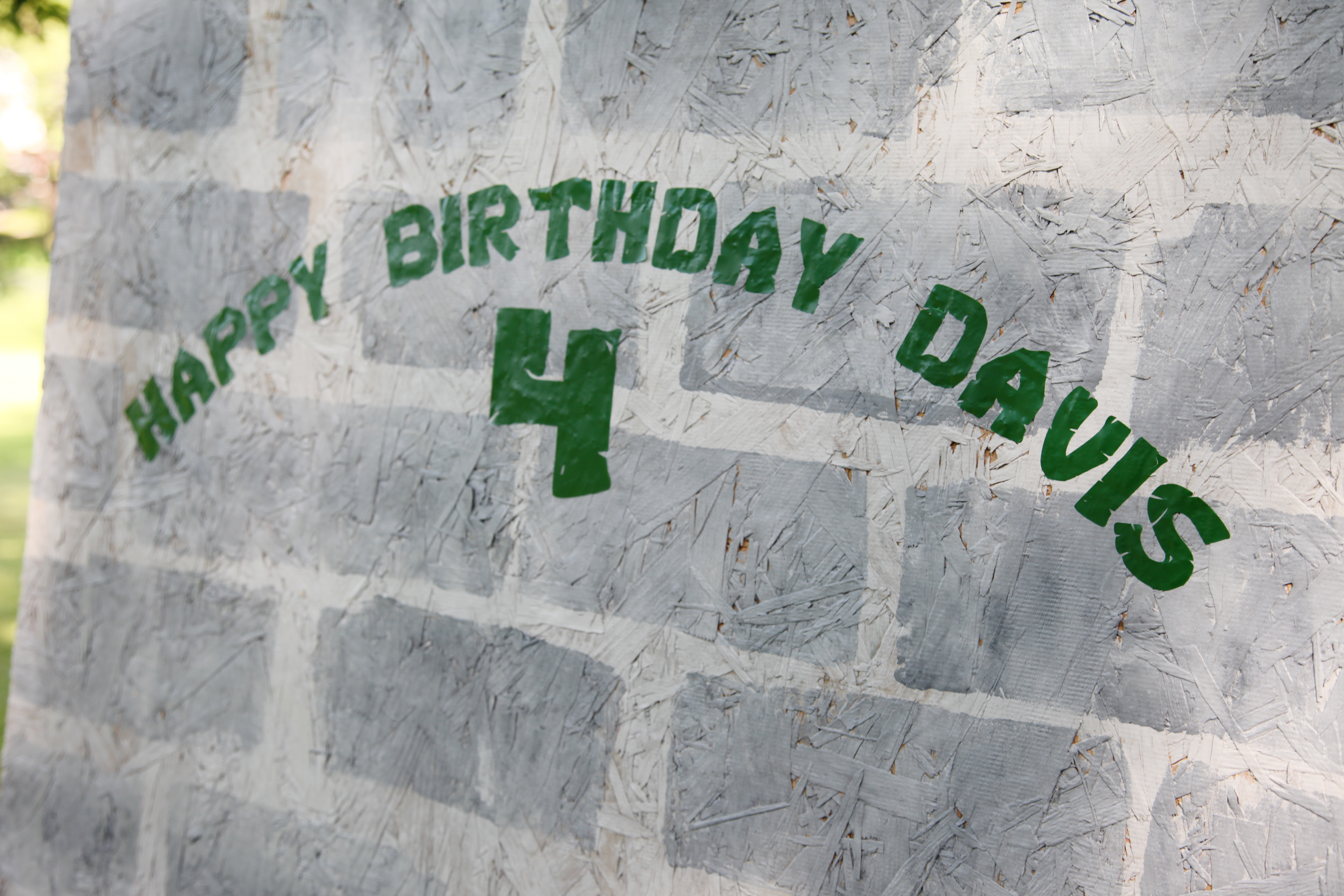 At the time we lived in a house with a large backyard (oh, how I miss the backyard!).  We thought our son and his little friends would get a kick out of having a maze to run and chase through and they really did!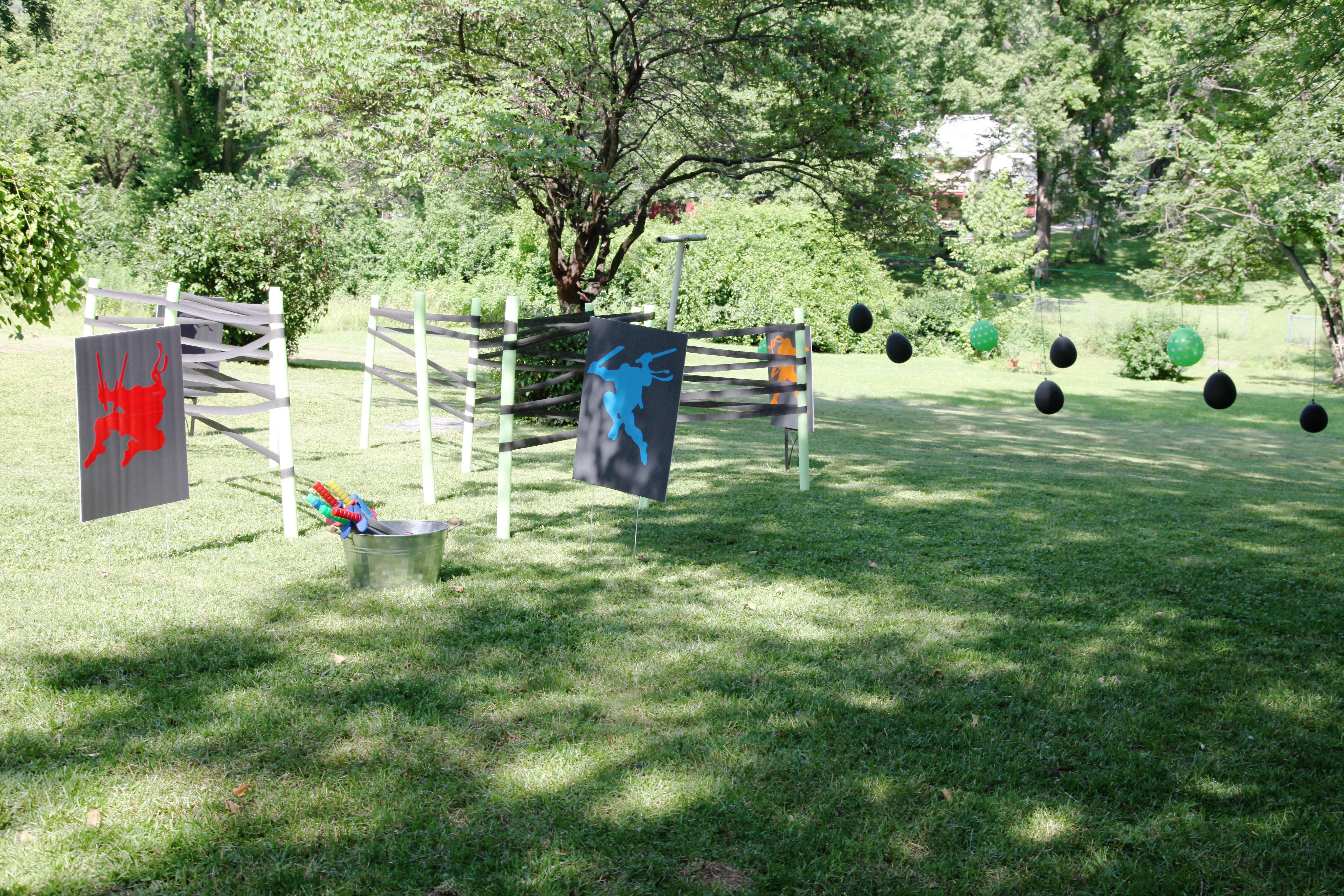 How to make a temporary maze for a birthday party:
Buy PVC electrical conduit and cut it into 3 foot pieces
Using a rubber mallet tap the conduit into the ground until the pieces are unable to be knocked over.
Slide a pool noodle over the conduit (You can find pool noodles at the dollar tree for $1 each.)
Wrap crepe streamers around the poles to make the maze pattern you want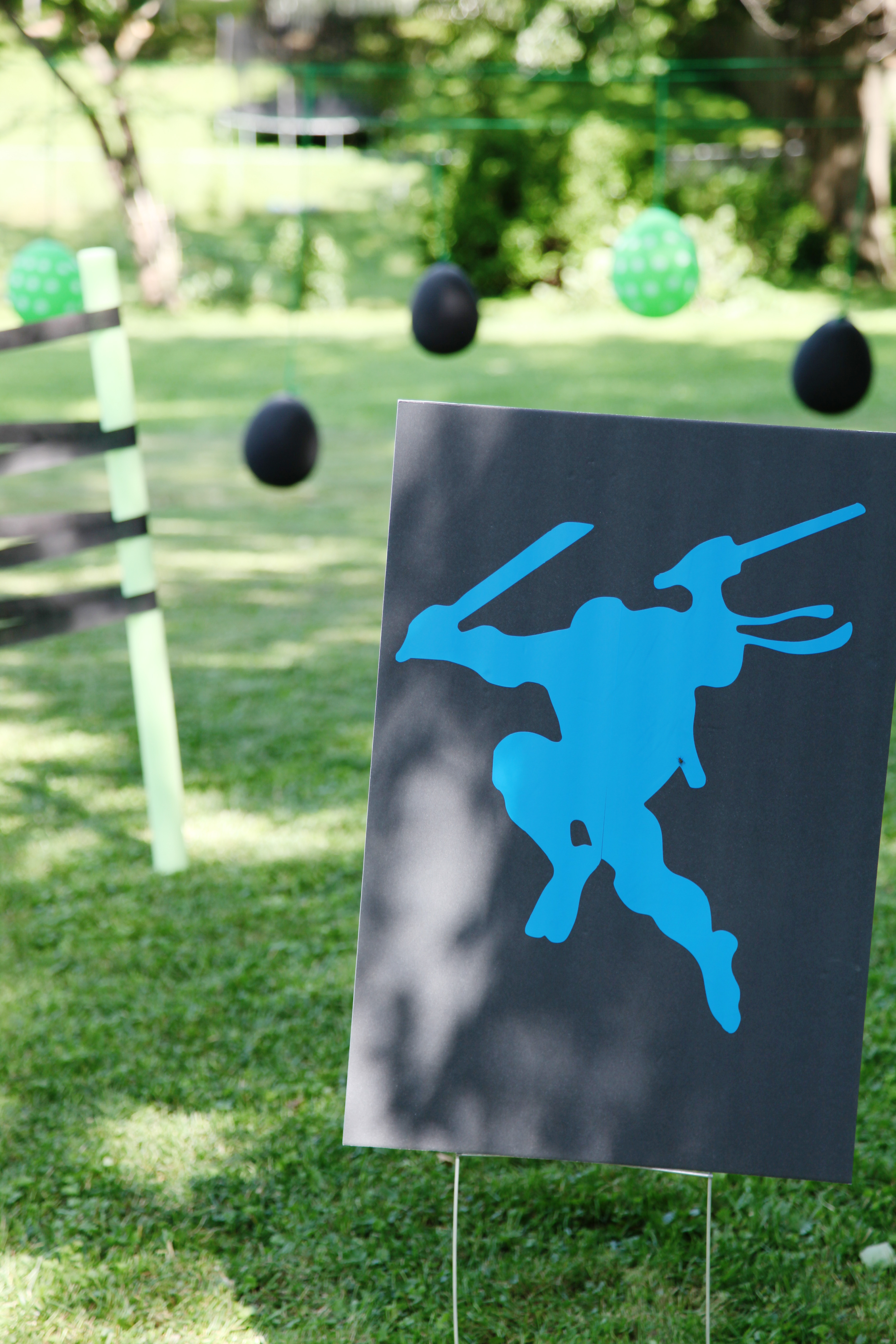 Using foam core and vinyls cut from Sprinkle The Kindness we made 4 signs with silhouettes of each of the Ninja Turtles.  We put the characters throughout the maze.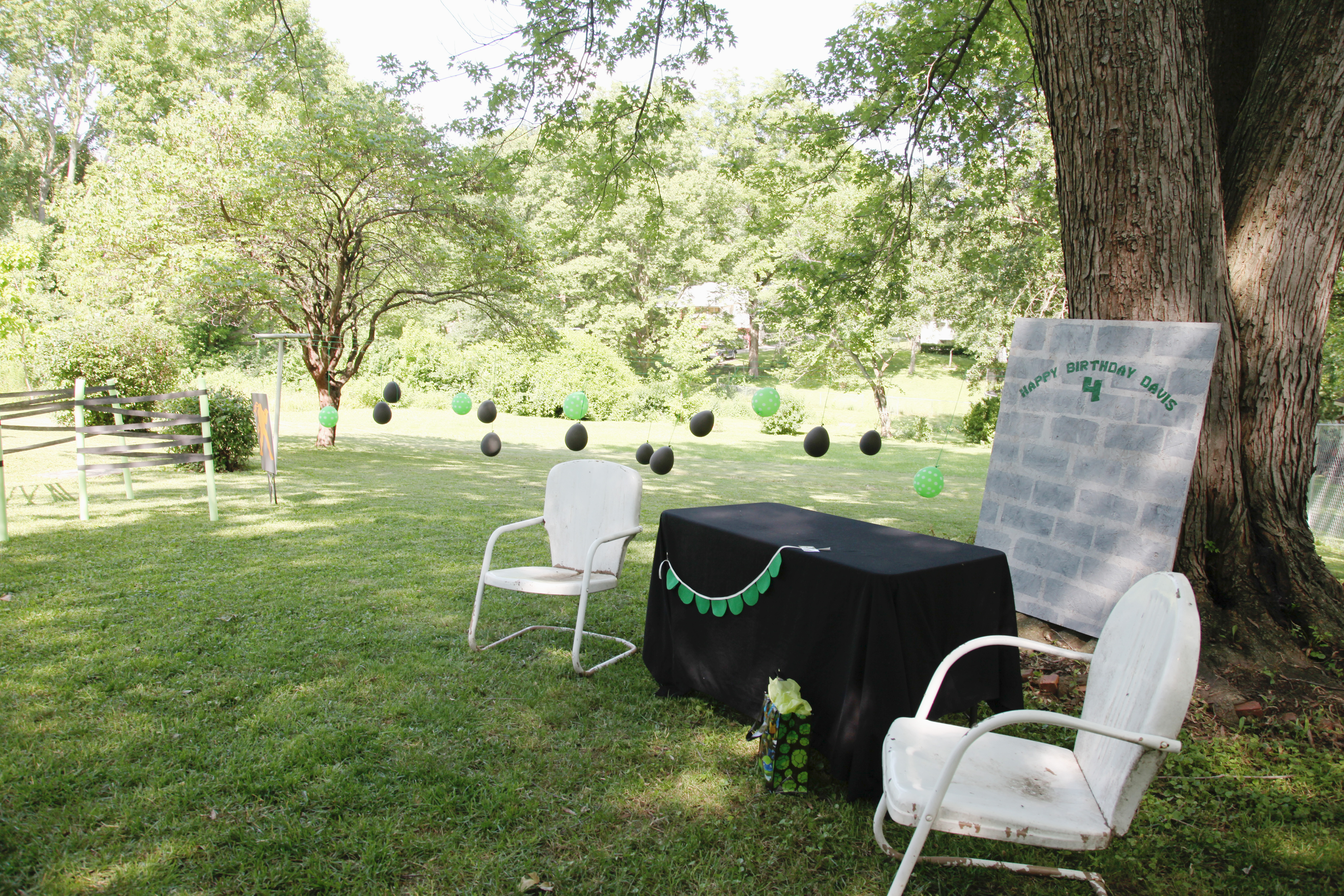 Our yard was also home to poles for a clothes line.  We hung balloons from the clothes line and the kids LOVED LOVED LOVED 'fighting' the balloons!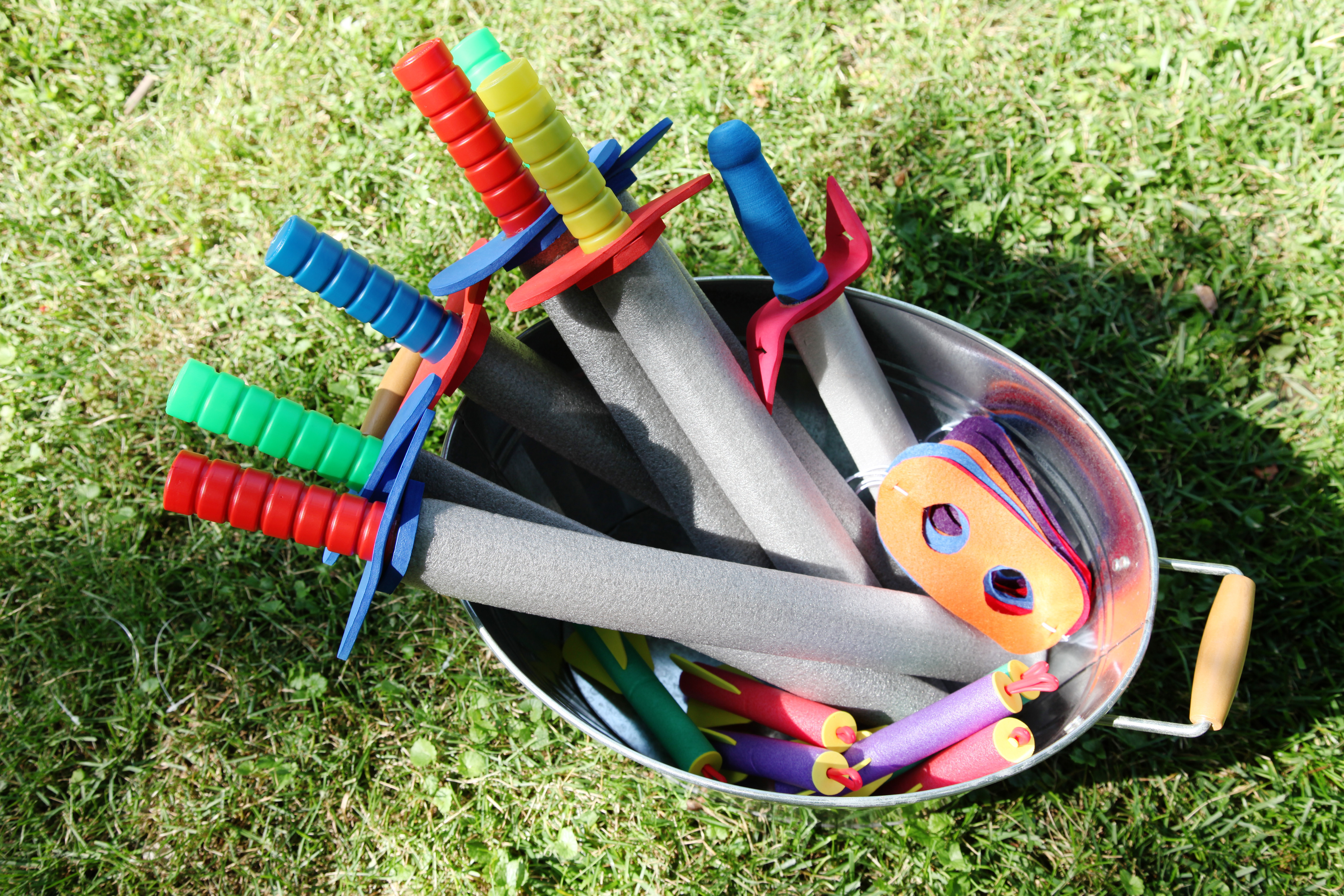 Party favors:  swords, masks, & finger flingers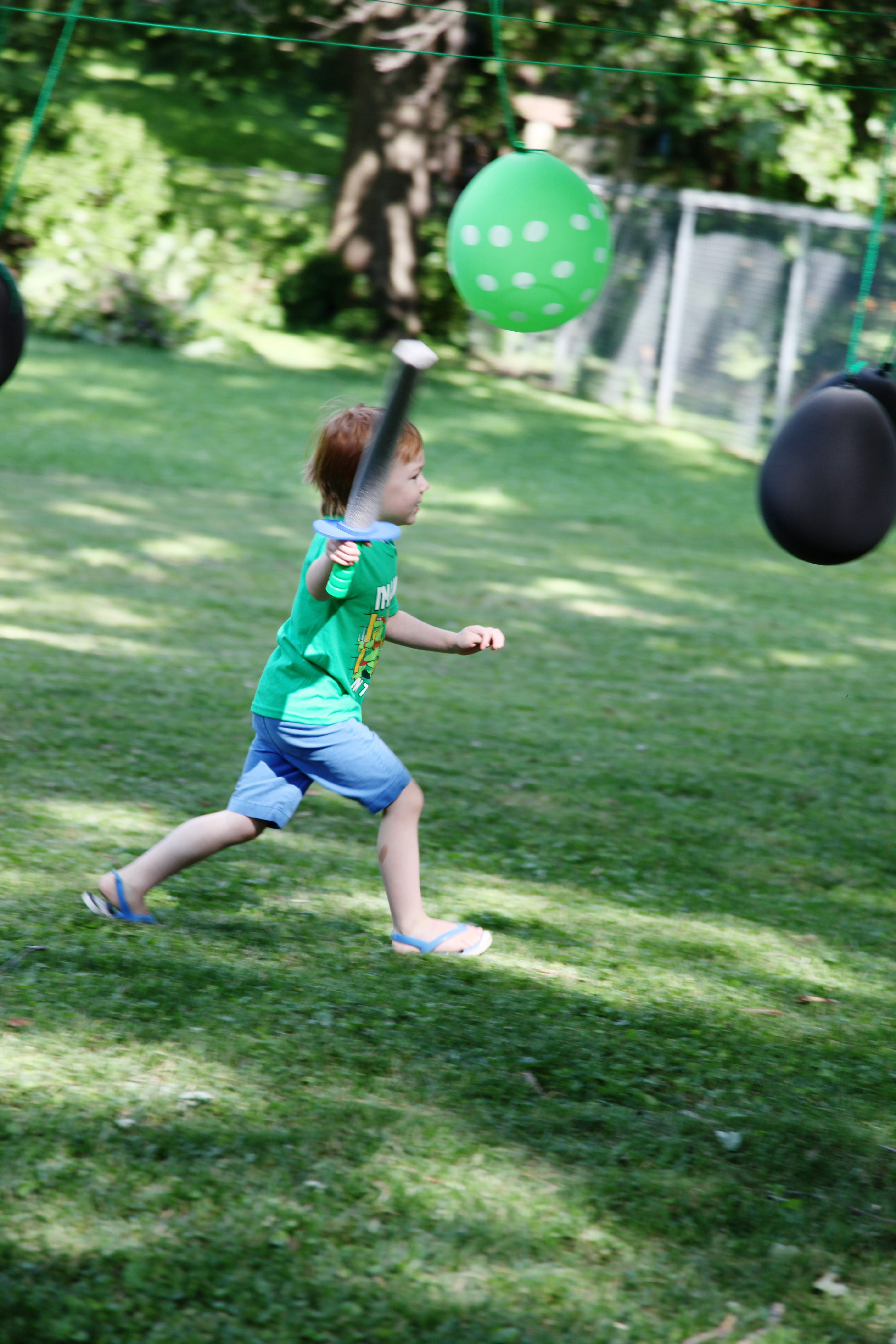 The maze & balloons made a big impact were super easy and fast to assemble.  The rest of the party decor was kept pretty minimal.  I didn't over character the party but instead focused on adding green touches.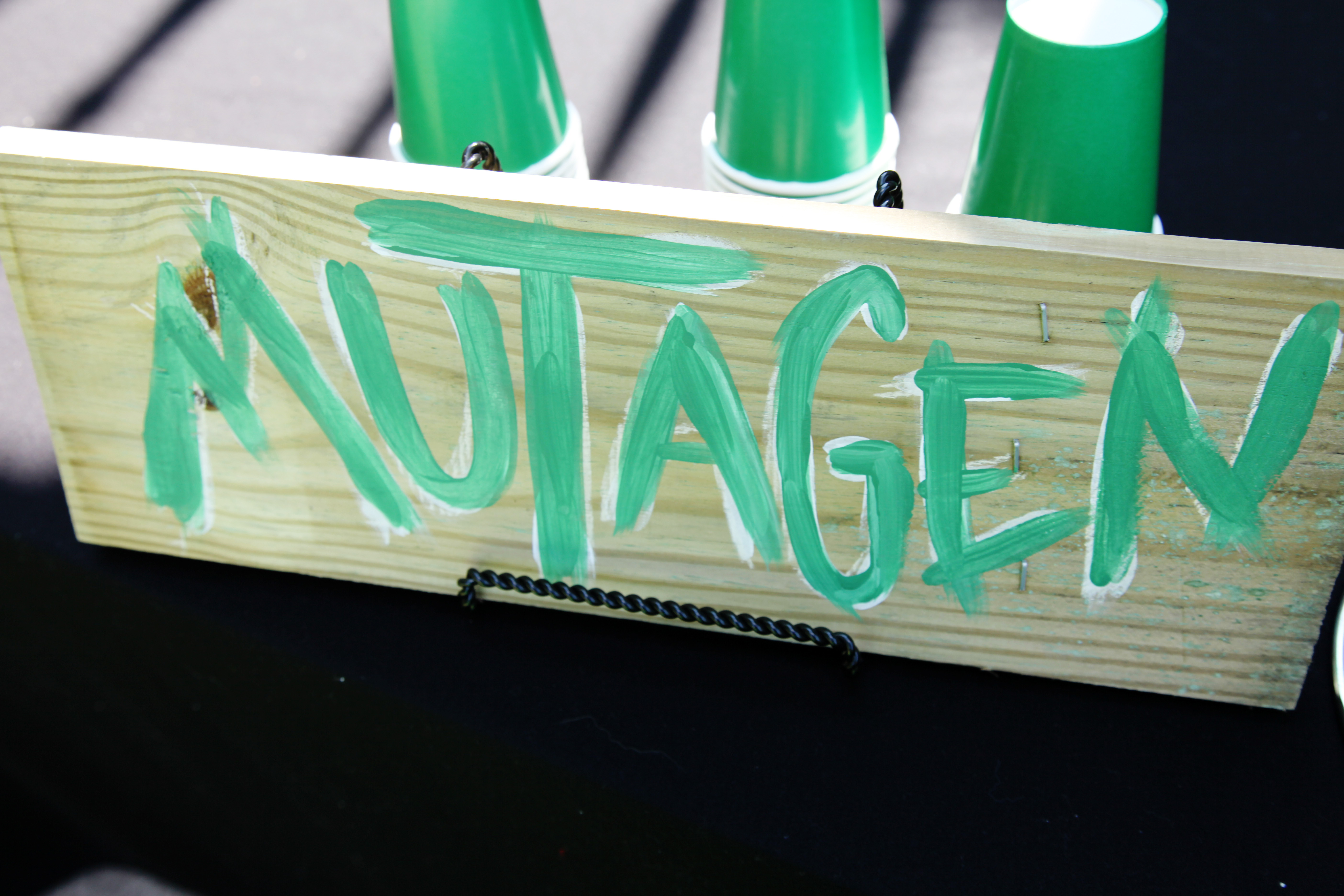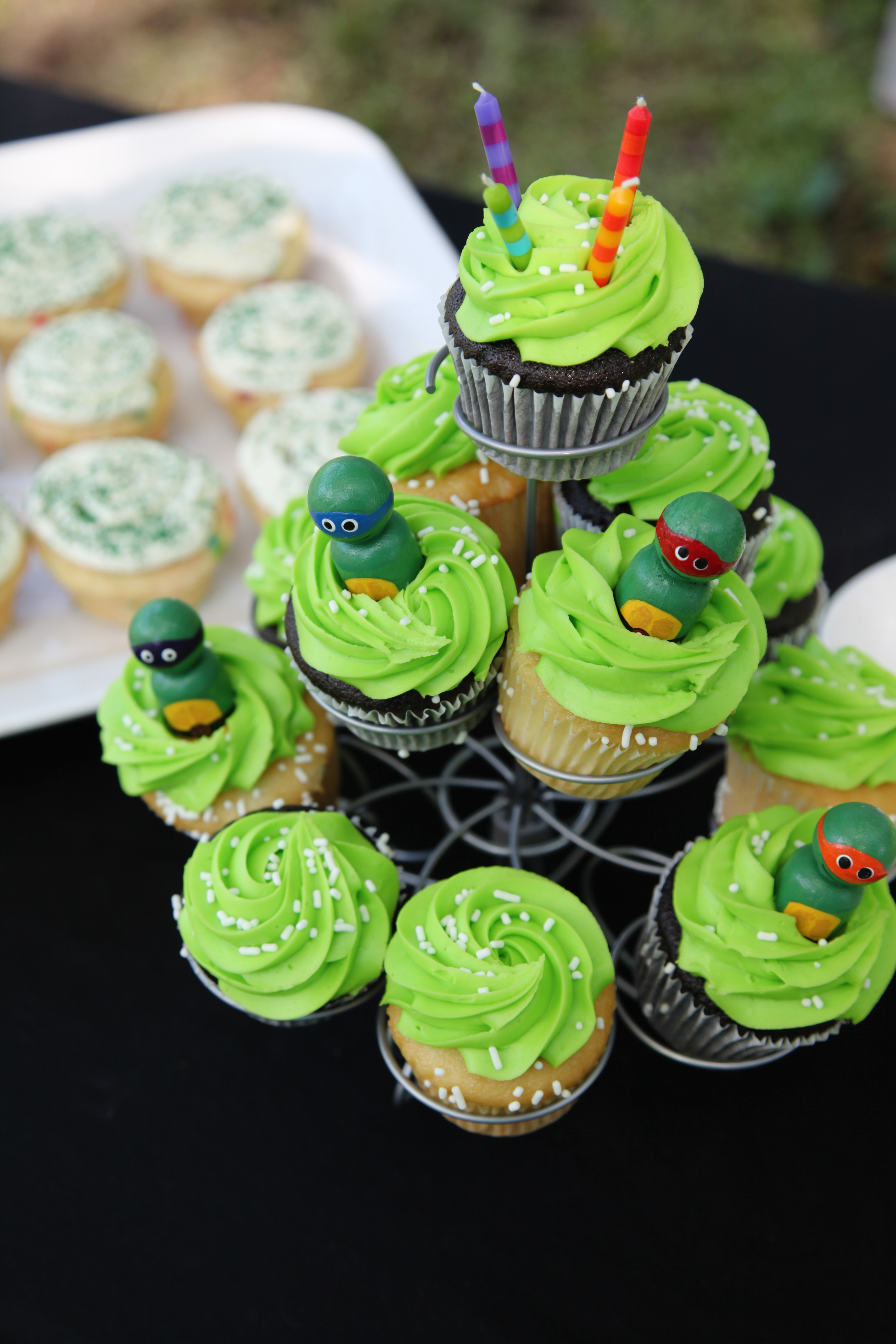 Grocery store cupcakes were accented with these Teenage Mutant Ninja Turtle peg dolls I painted.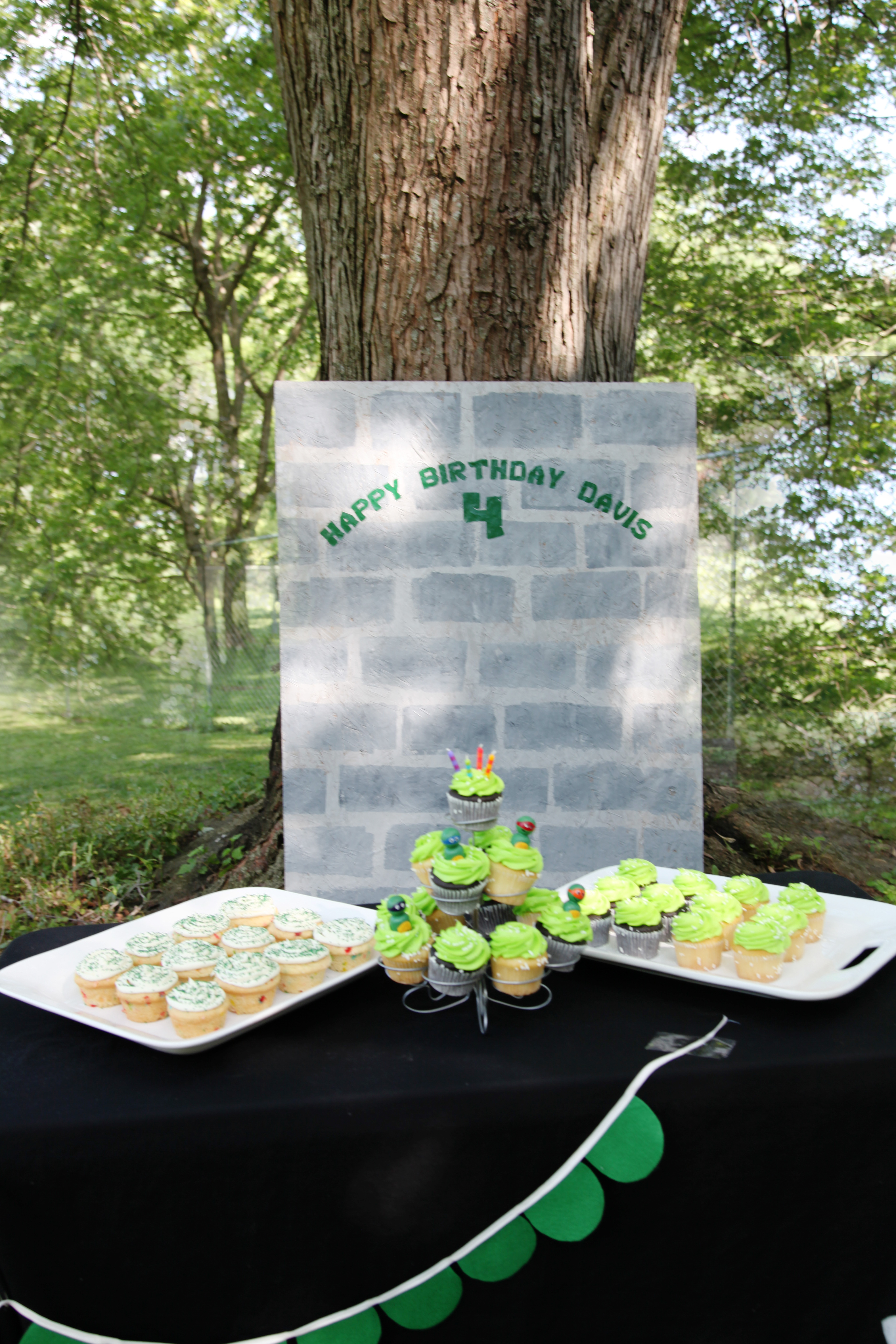 And that's how we threw our 4 year old his first character birthday 🙂  What are your feelings on character parties – or kid parties in general?  I have mixed feelings.  I love planning and throwing the parties but feel like they can very easily get out of control.  What's your approach?
You can find my Pinterest board with lots of TMNT party ideas here!
Don't forget to pin!