When it comes to the smaller holidays, like Valentines Day, I am all about the K.I.S.S. method of decorating – Keep It Simple, Stupid (also, did you know that the US NAVY came up with that acronym?).  In fact I really don't own that much holiday specific decor for Valentines Day, St. Patrick's Day, Easter, Memorial Day, the 4th, or Labor Day.  Currently I have a small tub of Valentines specific decor and another small tub of 'Spring decor' but that's it.  I also don't spend hardly any money on these decorations.  I am pretty sure that each of my Valentine items came from the Target dollar spot or the Dollar Tree!
Because I just finished decorating my entire house top to bottom for Christmas I kept the Valentines decor to a few key spots.  My dining room is just inside of the front door so I put together a festive tablescape.  I also minimally decorated our living room mantle.  I had 3 small garlands left over and along with a free printable so each of our bedroom doors got a festive garland and I hung the printable with washi tape in the hallway.  Kids love any sort of change of decor in the season for the holidays.  Both of my boys were so excited to see the little 1 garlands strung across their doors!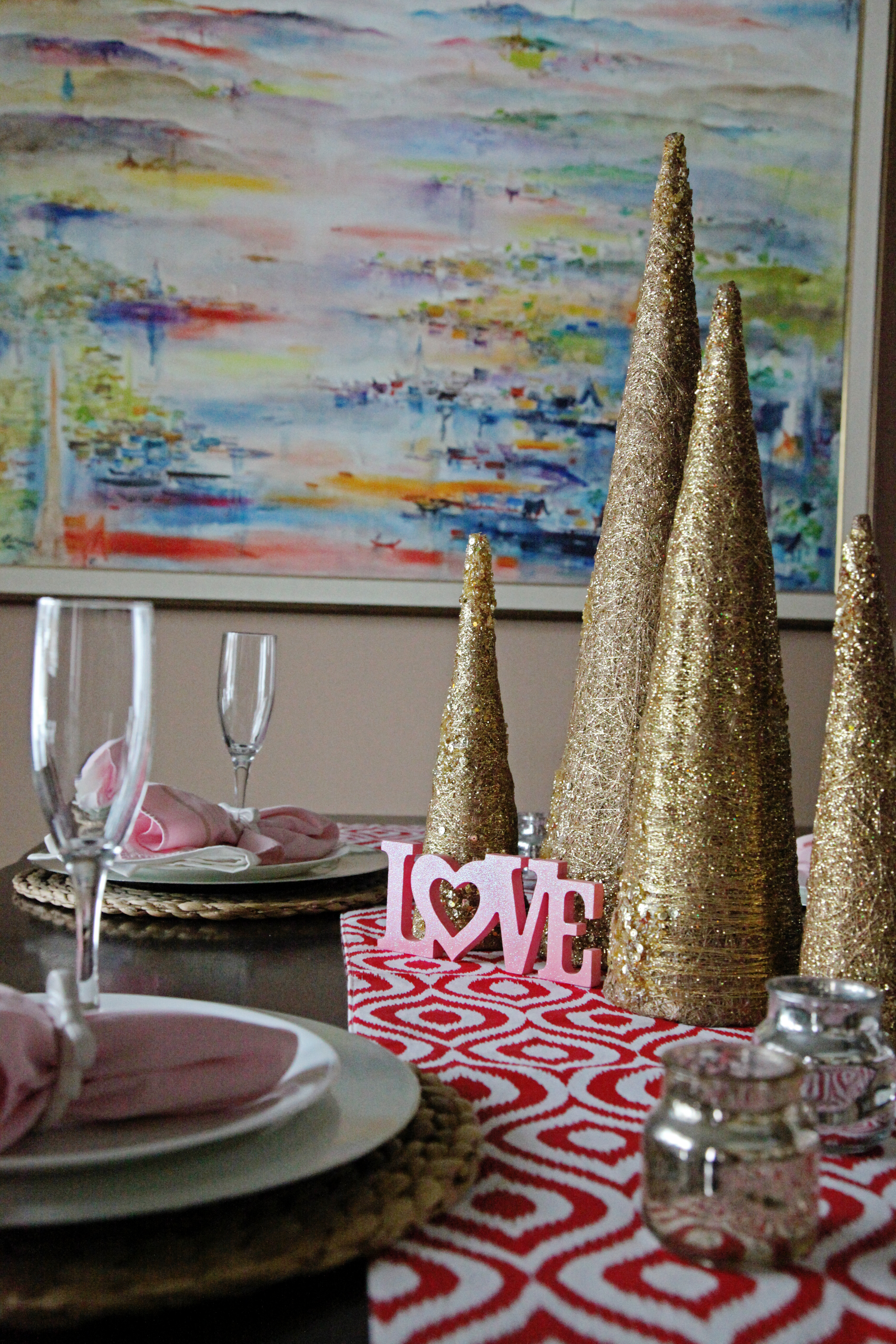 My best tips to anyone out there looking to add a little bit of love around their house for Valentines Day:
K.I.S.S.!  There is no need to go all out, choose one or two places to focus your attention.
Shop your house for anything in the right colors (usually pink and red for Valentines Day) before you buy stuff
Buy a few small decorations that you can use year to year
Take advantage of free printables!  Pinterest is the GOLD MINE of printables!  Here are 3 garlands you should go print now:
How do you approach the smaller holidays?  Do you decorate at all?  If so how much do you do?  Click here to see all of the Valentine Day printables & ideas I've saved on Pinterest!