Even though I shared the Halloween porch decor last week and I'm sharing another post today with our Halloween decorations inside I don't feel like I really do much with Halloween decorations.  However publishing 2 blogs about Halloween decor is making me rethink if that's actually true, haha.  Oh well!
Ok, I know that I may be in the minority here but I really feel like Halloween is a smaller holiday.  Also, I like it fine but it's not my end all favorite.  So these decorations are small.  Mostly because I prefer an overall fall scheme in the fall and somehow I feel like pausing for Halloween confuses all of my decorating.  🙂  Other than the big spider webs I showed the other day the rest of the Halloween decor is small.  Anyways, here's what I've got going on right now.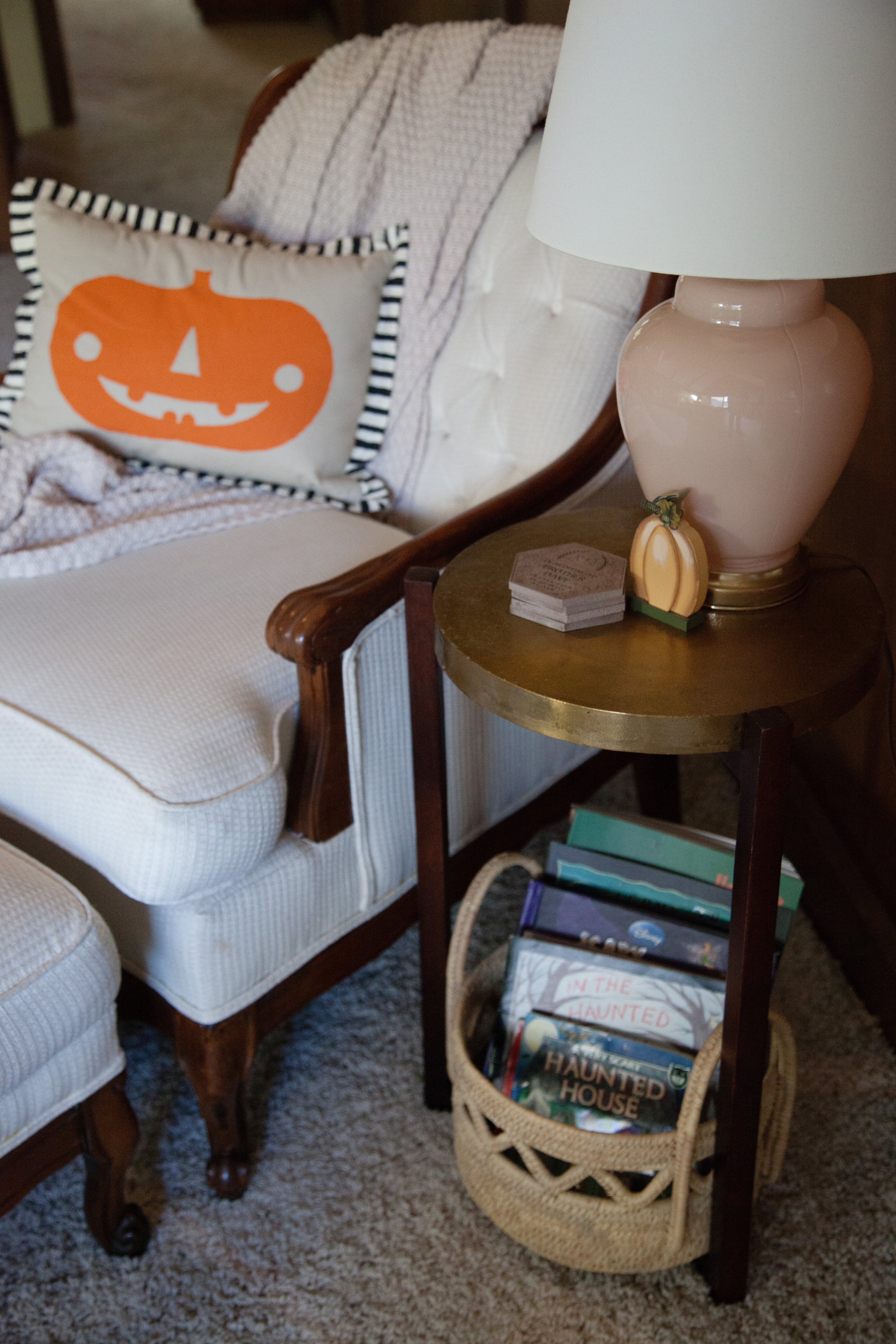 Because pillows are like stuffed animals for adults of course I have to have a jack o lantern pillow.  Thank you Target for convincing me to buy this.  I was gifted this throw by INS Cool Gifts and it is the PERFECT weight for cozying up.  Bonus points is that it drapes beautifully and has tassels.  #allthehearteyes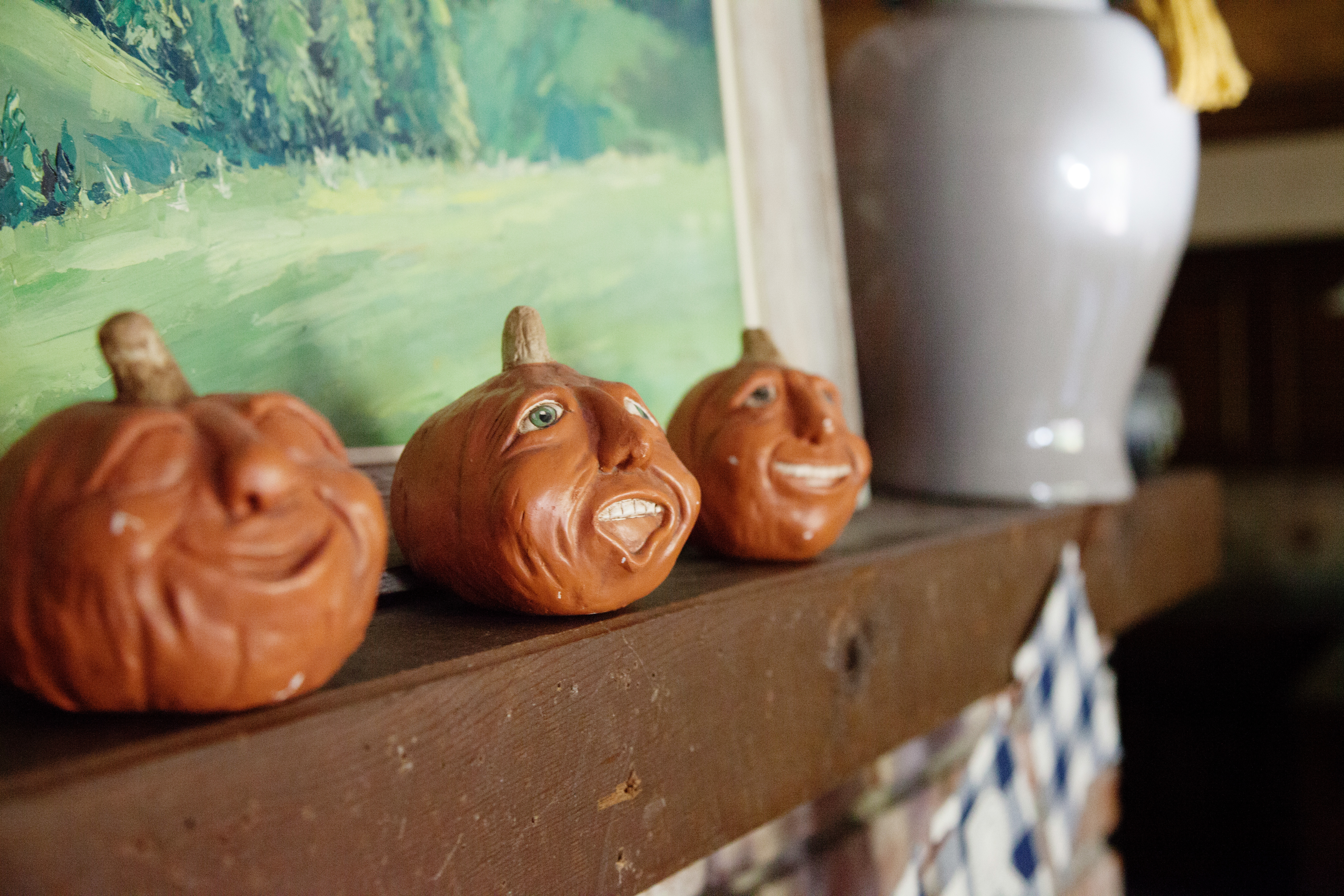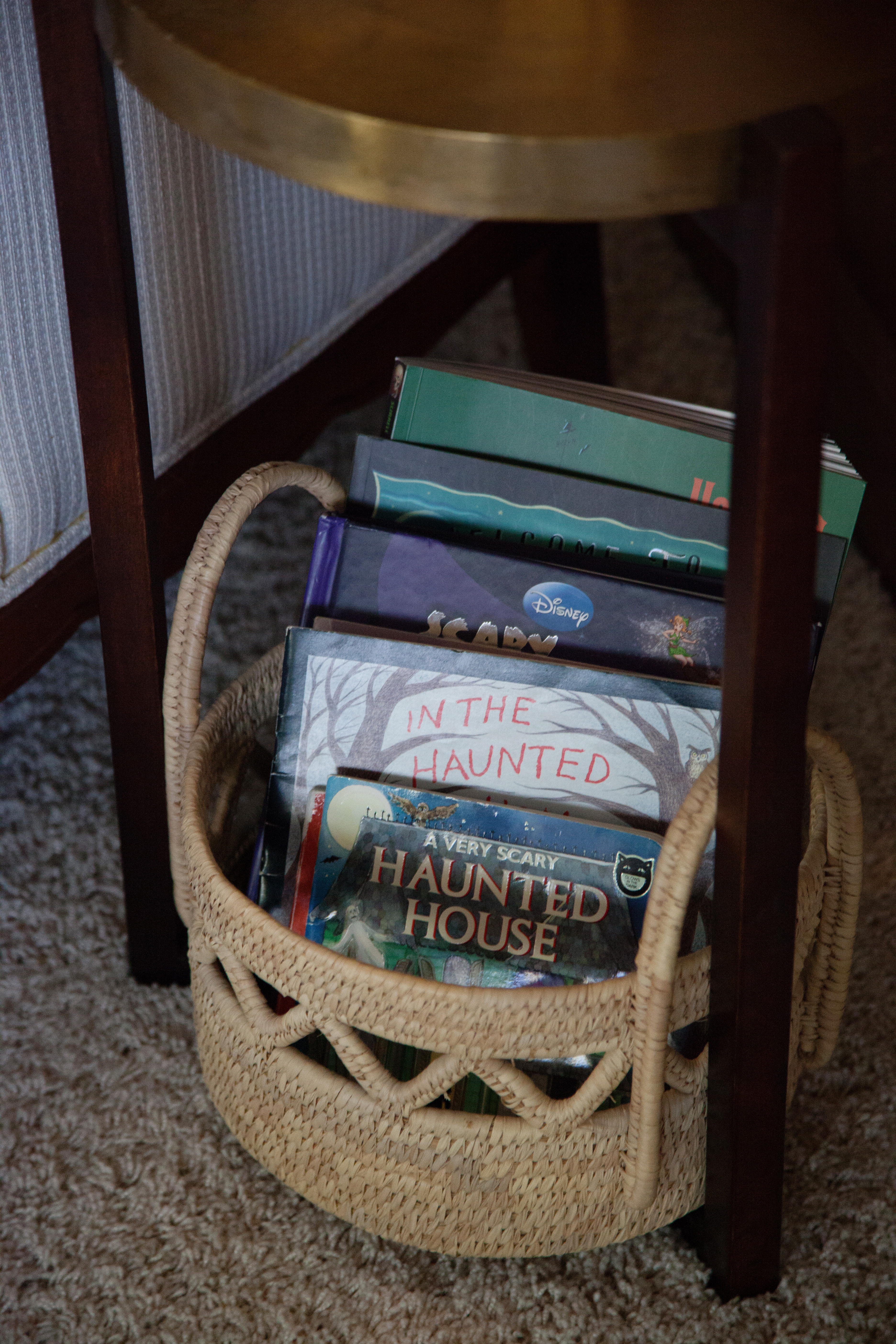 Don't forget that the fall printables from last weeks post are still available – including my own download!
LET'S CONNECT!