We don't all have money to overhaul our bathrooms, and let's face it a lot of us inherit less than stellar bathrooms.  I was lucky enough with my first house to get two that had been redone. (View both of our homes here.)  In my current house they've barely been touched since the house was built.  Luckily it's very easy to upgrade a bathroom without giving it a full overhaul.  You can see what I've done with our guest bathroom until we give it a full reno by clicking here.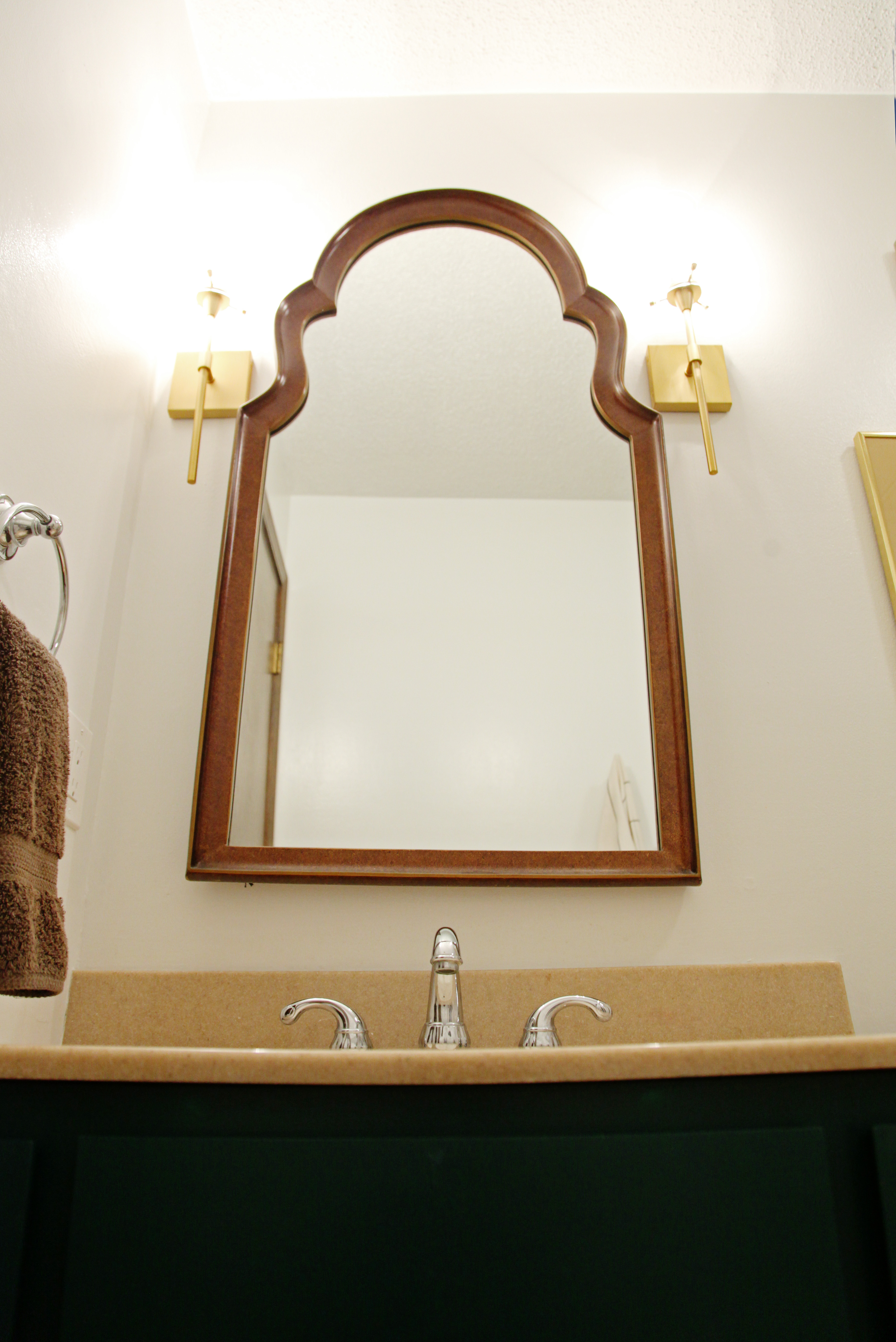 The easiest thing you can do to upgrade your bathroom is to swap out the mirror.  Lots of what's in a bathroom is fixed and costly to change.  But a mirror?  That ain't no thang.  A couple of screws, a new anchor and you've given your bathroom personality.  It now has character that is unique to you.  The best part is that mirrors can be found inexpensively.  I have found some of my favorites at antique and thrift stores over the years.  The mirror I added to our guest bathroom is from an antique store.  Target, Kirkland's, even home improvement stores like Lowe's and Home Depot carry mirrors.  My favorite chain store for mirrors is Kirkland's because they have tons of designs and their prices are great.
Things to look for in a bathroom mirror:
Solid construction:  Make sure the frame is sturdy and will be able to withstand the humidity in a bathroom.  Most new mirrors are going to be fine but be sure to double check anything second hand.
Size:  Bathrooms are small and need the extra reflection.  Additionally people need to see themselves!  I hate using bathrooms with medicine cabinet only mirrors!
Dimensions:  Be sure to measure the wall space between your vanity and light fixture to know what size mirror to buy.
Here's a round up of mirrors that I love for upgrading a bathroom:

Don't forget to pin!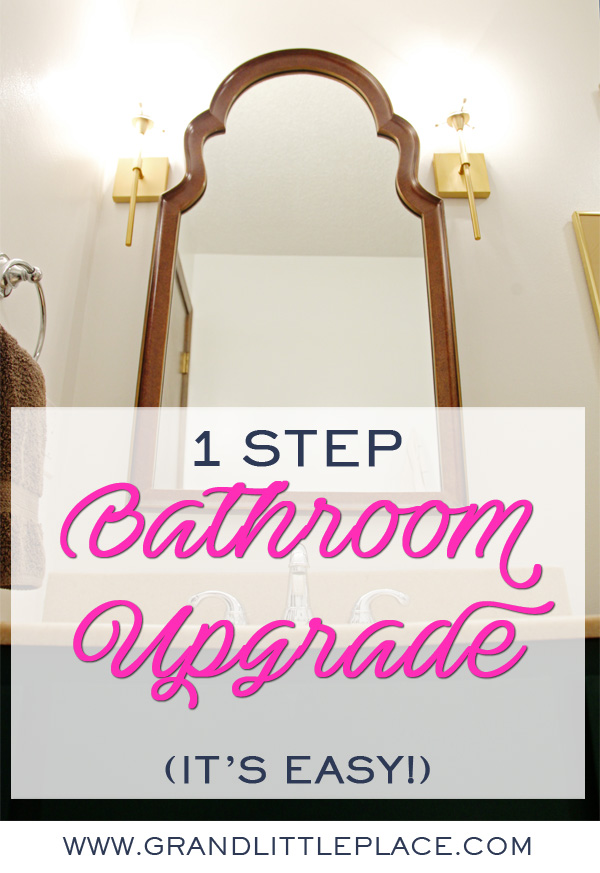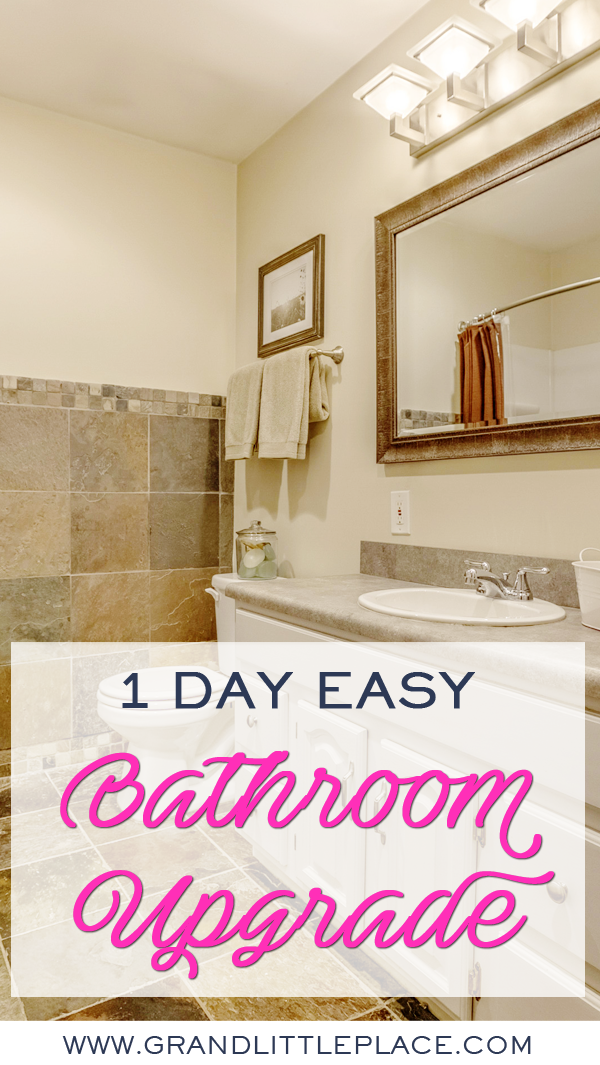 Some of the links in this post may contain affiliate links. That means if you purchase from the link I may receive a small commission. I only recommend products that I absolutely love and stand behind.